Bringing to life the Archer's signature pursuit of freedom, the SAGITTARII Coffee Table showcases an unconventional arrow head design unbound by regularity, resembling a gilded arrow pointing out uncharted territories that so entice the ever-curious Sagittarius. Embodying the charismatic vitality of this zodiac sign, its meticulously crafted legs of solid walnut conjure visions of the Sagittarius' bow and arrow, poised and taut for action. A visually arresting centrepiece, the SAGITTARII Coffee Table makes a bold statement of unbridled creativity.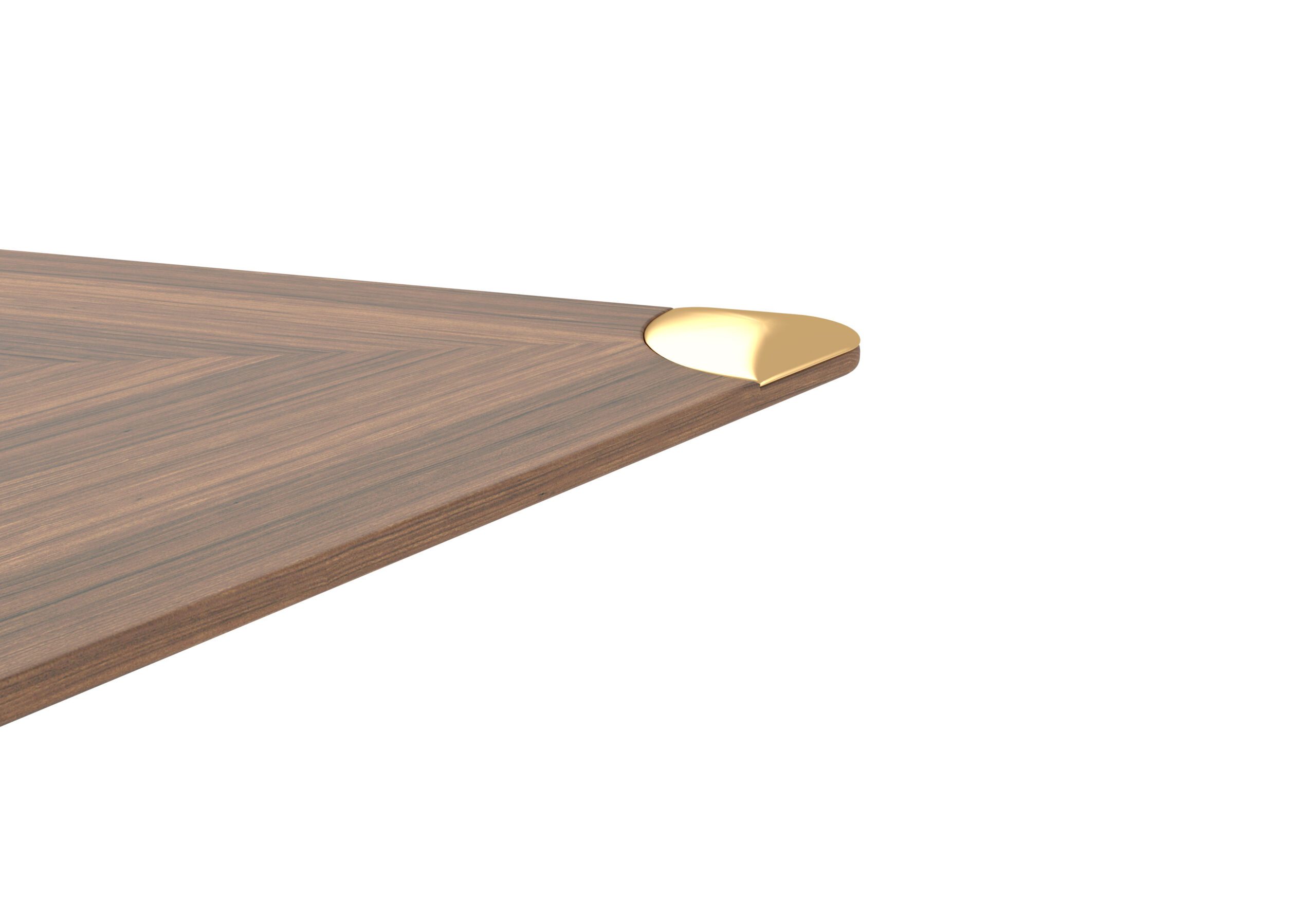 The unique irregularly shaped table top bears semblance to an arrow head, its gilded tip pointing outwards, as though beckoning the free-spirited Sagittarius on yet another exploration. Made from walnut veneer, it exudes an aura of refined charm.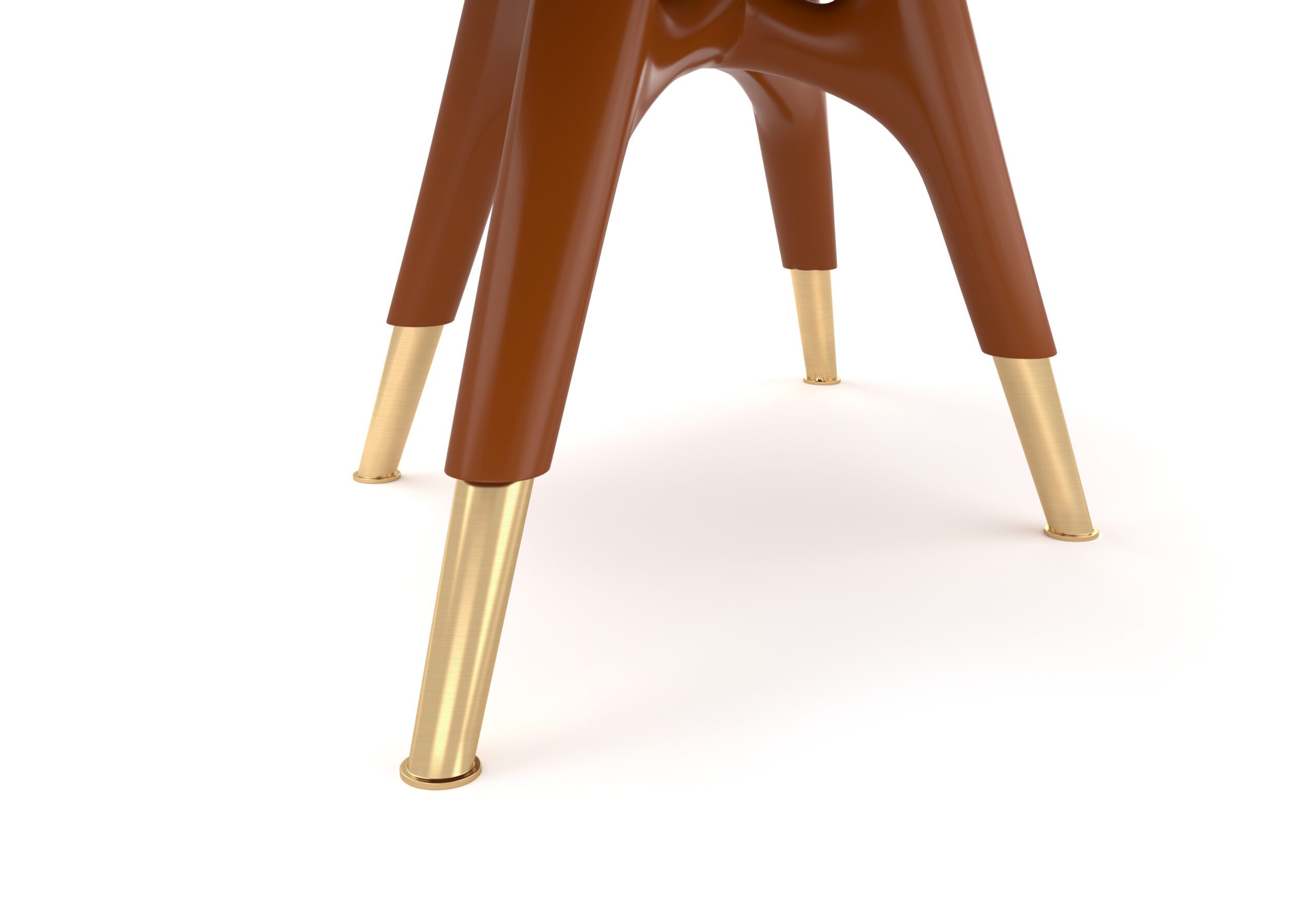 The legs of the SAGITTARII Coffee Table showcase graceful arches in solid walnut with orange lacquer and bronze hairline finish, depicting the dynamic elegance of the Archer, making this a stunning showpiece for your abode.
Dimensions (cm): 120*70*40
Top: Walnut veneer & bronze mirror stainless steel
Legs: Solid walnut with orange lacquer & bronze hairline finish
Assembly: No assembly required
Care instruction: Wipe clean with a damp cloth. No chemical cleaner is allowed. 
Delivery: 8 to 10 weeks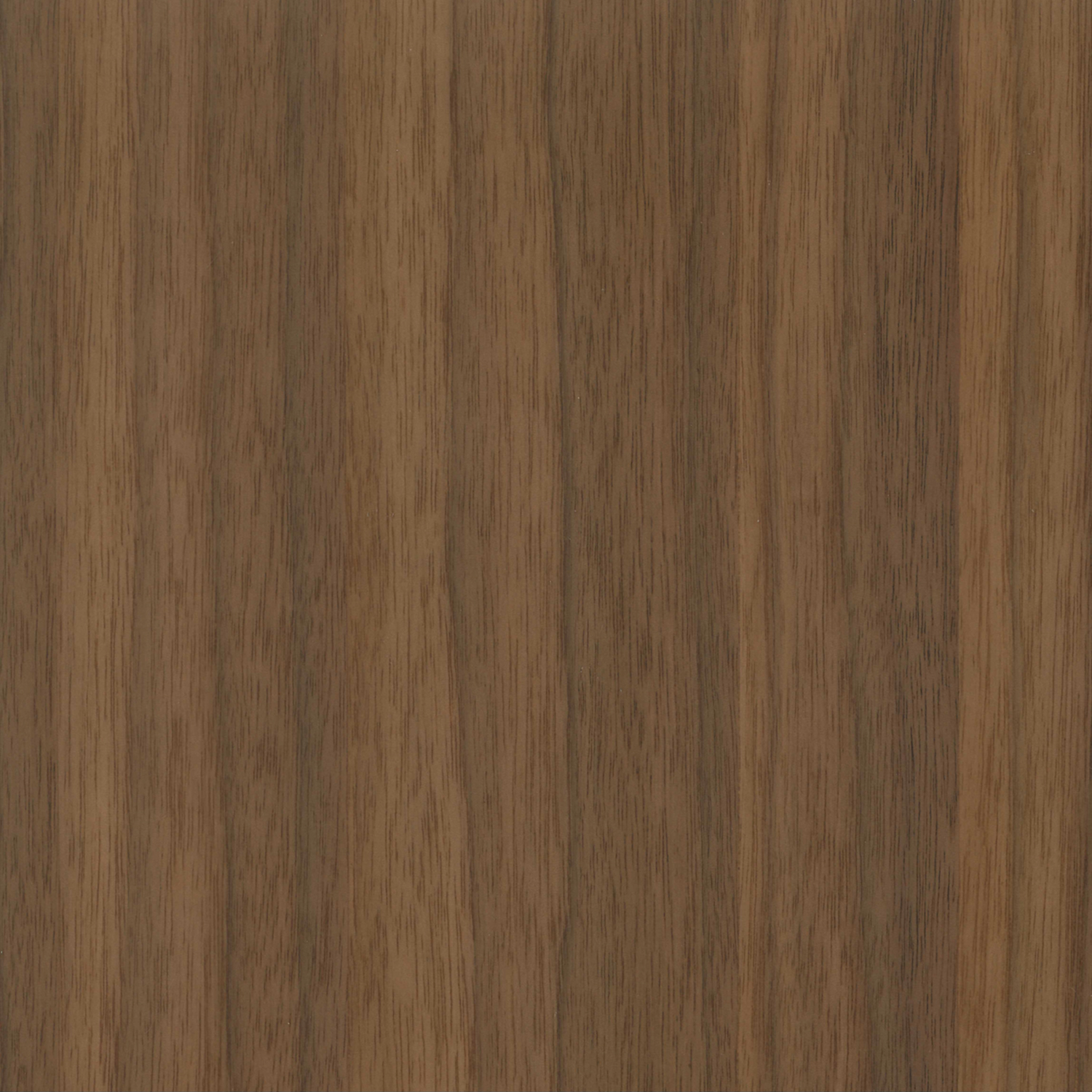 WALNUT VENEER

Natural walnut veneer exhibits vibrant hues, highlighting cascades of naturally formed grain detail that is exquisite and appealing. Its distinctive grain patterns are usually straight, with occasional waves or curls that are naturally exquisite to behold, which timeless quality creates an elegant and sophisticated appearance that complements a range of styles from traditional to contemporary, making an atmospheric statement of true natural beauty.