Turning Cherished Homes Into Fascinating Mindscapes.
Over a decade ago, MARANO's founder gathered a team of accomplished artisans to provide premium designer furniture to luxury brand boutiques. The observation that many innovative furniture design ideas went unrealised due to lack of opportunities to actualise them spurred our founder to groom such budding designers, bringing them on board his own furnishing outfit MARANO to bring their ideas to life.
Determined to inject new life into the high-end furniture world, our founder worked with his team to introduce intricate artisan elements to enhance designs. Our extensive experience with both exquisite and innovative materials ensures that MARANO's high quality furniture is not only aesthetically pleasing but also functionally durable. To date, MARANO is proud to be a supporter of revolutionary designs and impeccable artistry and workmanship, through which we aspire to bring you high quality furniture that truly inspires.
Since time immemorial, the home is our safe haven. More than that, MARANO now invites you to actualise your mindscape, bringing to life the beautiful interior designs of your conceptualisation into reality with our environmentally sustainable designer collections. 
Produced using eco-friendly and sustainable resources, our designer furniture will not only delight you and your loved ones, but also boost your environmental conservation efforts as part of our corporate sustainability strategy.
Materials & Craftsmanship
At MARANO, we have a profound respect for exquisite craftsmanship, honed from years of rigorous practice to attain mastery. Mastery that animates our purposeful premium furniture designs through top quality materials and finishings, bringing out each masterpiece's essence and timelessness, fulfilling your aesthetic desires for a beautiful home.
The talent and mastery of our designers and craftsmen are embodied within every piece of our designer furniture, each an impressive work of art born from their aesthetic synergy. Marvel their creative virtuosity and decades of dedication, etched into every piece of MARANO furniture, aspiring to bring to life your inner landscapes through functional and beautiful furnishing.

We believe in nurturing and spotlighting Asian craftsmanship, allowing regional talents to flourish on a global scale.
We're working to become a globally recognised platform, ripe with creative collaborations between designers and craftsmen who impart distinct, vivid narratives into each unique piece.
We strive to make innovation the hallmark of our furniture, as we redefine the way furniture is designed, made and experienced.

Nurturing Relationships
Our success comes from an uplifting collaboration amongst partners and stakeholders, and an emotional connection with clients.

Inspiring Mastery
Our environment encourages and develops talents. It's a space where craftsmen are motivated to do, and become, their best.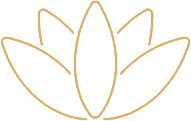 Embodying Nobility
Integrity and honesty guide our actions. We're committed to doing what is best for our clients, partners and the company.