Wondering where to buy a luxury designer sofa in Singapore? And how can you ensure that you will choose a visually pleasing, yet comfortable and long-lasting sofa?
Picking out the perfect sofa for your home can feel like a momentous decision. After all, a sofa is one of the larger furniture items that you will purchase, and it usually takes pride of place in your living room.
Because of a sofa's prominence in the home, homeowners often fall into the trap of prioritising design over function, when in fact, both are equally important.
In this guide to choosing the best luxury sofa for your home, we will show you what to look out for in a sofa's upholstery, in order to choose a statement piece that is not only built for comfort, but built to last. To help you in your sofa search, we will also highlight quality sofas from Marano Furniture that you can consider for your home.
What is Upholstery?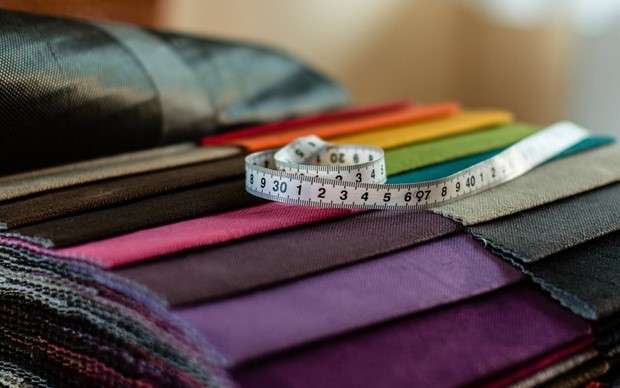 Many people associate the term 'upholstery' with a sofa's fabric, but in fact, it refers to all the materials that cover the bare structure or 'bones' of a sofa. This includes a sofa's fabric as well as its inner layers, consisting of either a foam padding or a network of spring coils. Together, these materials determine how comfortable your sofa will be, and how well it will hold up against daily wear and tear.
Should I Buy a Sofa with Pocket Springs or a Foam Padding?
Pocket coil sofas (comprising inner supportive springs) are generally popular because they are available for a wide range of budgets. Sofas with pocket springs are also able to retain their shape over a longer period, compared to low-quality foam paddings.
However, those who value comfort—especially individuals with back aches and pains—might prefer foam paddings. These will conform to one's shape, providing better overall support for the body, particularly in the lower back region.
The key disadvantage of low-quality foam paddings is that they tend to sag quickly. When this happens, you will either have to reupholster your sofa, or replace it entirely.
Thus, when considering a sofa with a 'foam core,' do ask a furniture retailer about the density of the foam padding. This will tell you how much pressure the foam padding can withstand—high-density foam padding contains more foam per cubic metre, and is more resilient to pressure compared to low-density foam padding.
In general:
●      Moderately priced sofas tend to have a lower foam density, ranging from 1.5 to 2.0.
●      More expensive luxury sofas will usually have a higher foam density, from 2.0 to 2.5.
●      For sofas intended for heavy use, such as those in hotel lounges, the recommended foam density is 3.0 or higher.
At Marano Furniture, all our sofas use eco-friendly high density foam, ensuring that they will last over a longer period while retaining their shape. You can browse our collection here.
How to Choose a Fabric Sofa in Singapore
Most homeowners in Singapore prefer to purchase fabric sofas for their homes—here's why:
●      Fabric sofas are more comfortable in hot and humid tropical cities like Singapore.
●      Countless fabric options are available to suit a variety of needs, ranging from easy-maintenance materials (microfibre) to luxurious, high-end textures (velvet).
●      Compared to leather, fabric is scratch-resistant, making it suitable for homes with children and pets.
When choosing a fabric sofa, how can you tell the difference between low-quality and high-quality fabric?
Savvy consumers will ask about Martindale or Wyzenbeek values—these are tests used in the textile industry to measure a fabric's resilience against surface wear. The results will tell you how well a fabric can tolerate having something rubbed against it repeatedly.
The Martindale test is typically used on wool and natural fibres, while the Wyzenbeek test is used to assess synthetic fibres.  Watch the video above if you would like to know how the testing is done.
What is a good Martindale test result? For the home, one should choose a sofa with a Martindale value of at least 20,000 'cycles.' If the sofa is intended for heavier use, like in a public space, pick one with a value of 40,000 'cycles' or higher.
As for the Wyzenbeek test, an acceptable value for residential sofas is 15,000 'double rubs,' while a sofa meant for commercial use should be able to take at least 30,000 'double rubs.'
If you are looking for a two-seater fabric sofa, we highly recommend our DURAZ two-seater sofa, which features an overlapping backrest design—inspired by the inviting appearance of an open book.
The DURAZ is upholstered with FibreGuard, an abrasion-resistant cotton linen fabric with a top-of-the-range Martindale value of 100,000 cycles.
This fabric is from the premier US textile brand Fabricut. It is stylish, durable, and easy to clean, pairing contemporary chic with lasting comfort.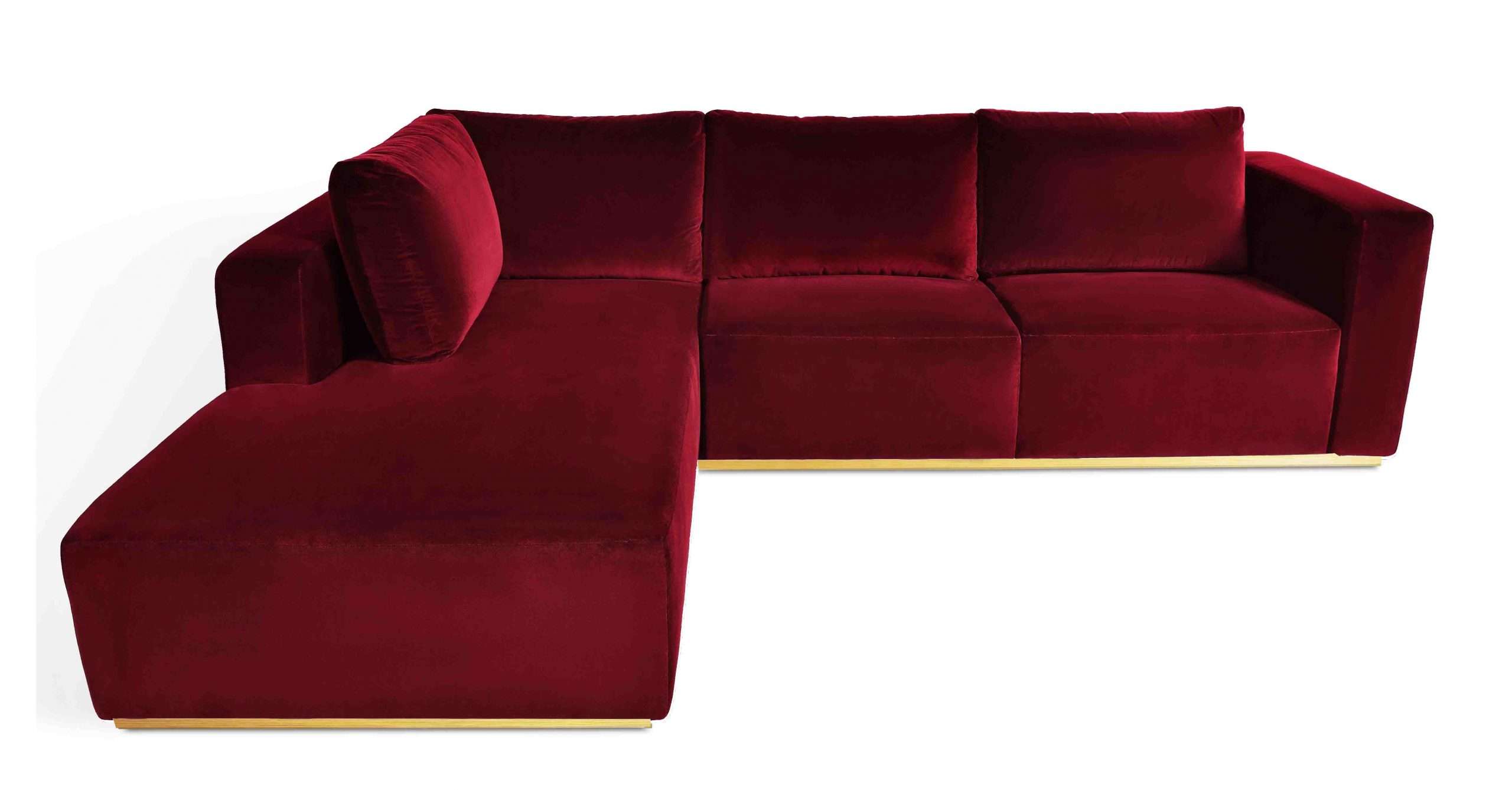 Need a sofa that provides more seating capacity? The RANUCI three-seater sofa or RANUCI sectional sofa may be what you are looking for. These sofas are upholstered with a fine Australian Merino wool yarn, spun into thick velvet and yarn-dyed to ensure a rich and vibrant colour. The fabric is from Italian design house DEDAR, which has been creating top quality fabrics for the home since 1976.
Soft to the touch, yet durable (with a Martindale value of 30,000 cycles) and waterproof, the RANUCI exemplifies lavish indulgence that will stand the test of time.
How to Choose a Leather Sofa in Singapore
Why do some people in Singapore prefer leather sofas? Well, here are the top reasons for choosing a leather sofa:
Leather sofas have a sleek appearance.
Compared to fabric, leather is often easier to clean.
Leather sofas are less likely to attract dust mites and allergens—this may benefit some allergy sufferers, although there are individuals who are allergic to leather too.
To choose a quality leather sofa, you will want to ask about the leather 'hide,' which refers to the covering of the sofa made of animal skin that is tanned or dried. Here are some pointers to note:
'Full-grain' leather is made from the entire outer layer of the hide, minus animal hair. It is thought to be the best quality leather because it is strong, durable, and water resistant.
'Top-grain' leather has been sanded or treated to remove imperfections. Over time, it may be less resilient than full-grain leather.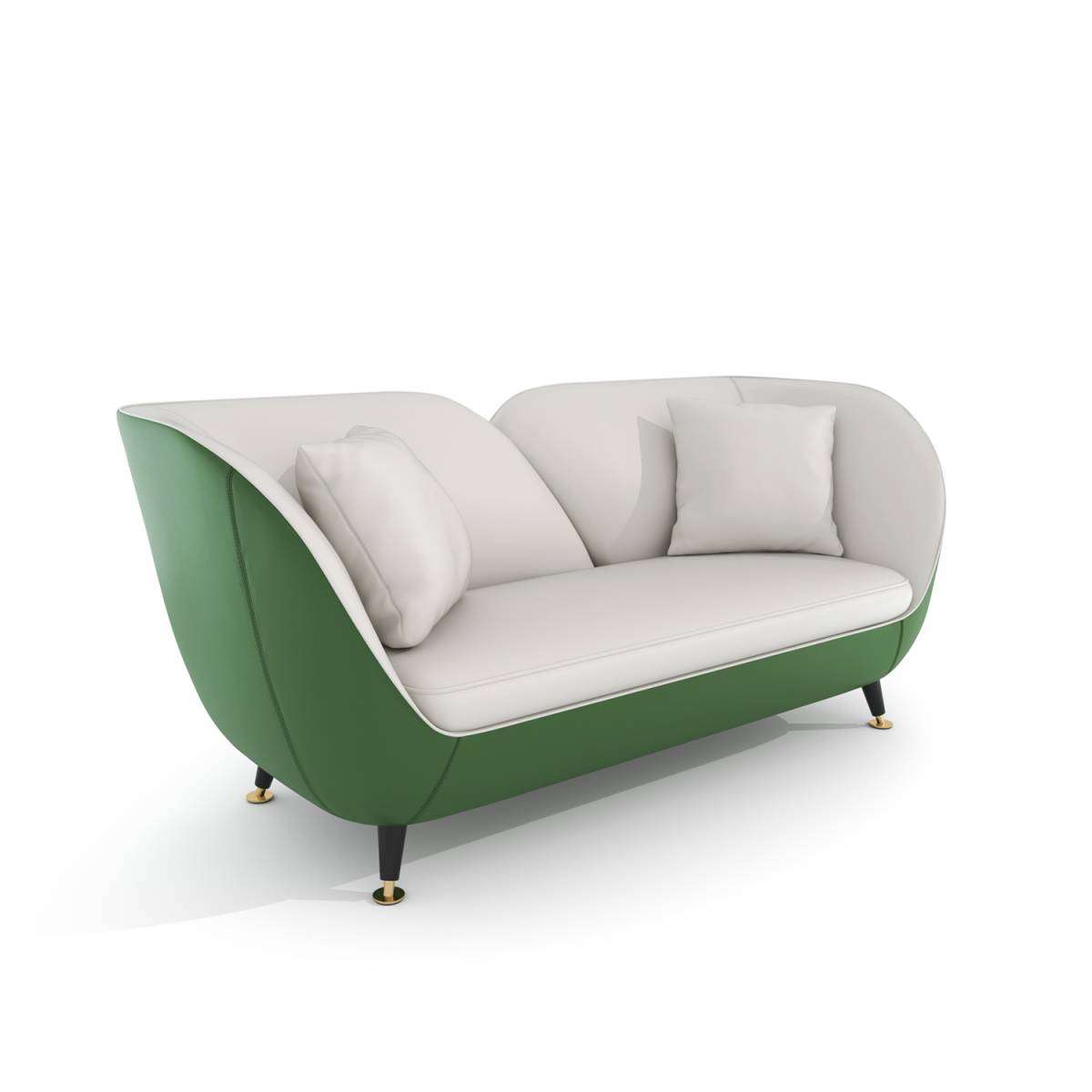 Considering a two-seater leather sofa for your home?
We recommend the LIVISE two-seater sofa, inspired by the exquisite curves of a butterfly's outstretched wings.
The LIVISE features Nappa leather, a full-grain leather known for its superior quality. On the seats, the Nappa leather has been treated to provide a delicate and silky finish, while making the material light- and sweat-resistant. On the sofa's back, the Nappa leather has been milled— this means that it has been tumbled in a rotating drum to soften the leather and intensify its fine lines.
As a result, the LIVISE has a clear and natural texture, and it is a striking showpiece that is both beautiful and durable.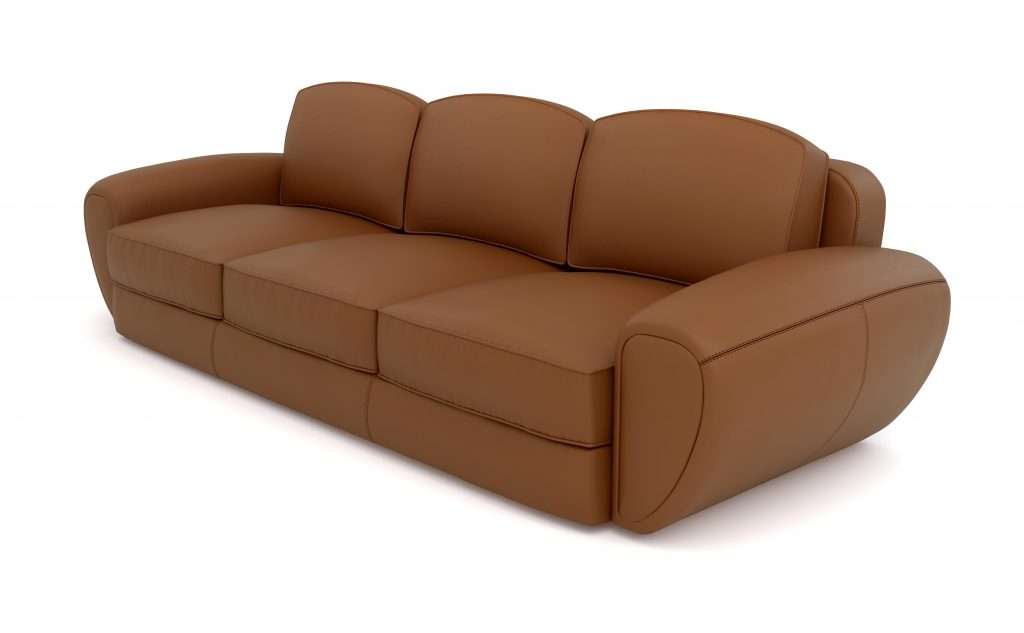 If a three-seater better fits your needs, do take a look at the OLNA three-seater sofa, inspired by the curves of a suit of clubs in a card game.
The OLNA is crafted from premium top-layer Nappa leather, specially treated to retain its beautiful natural grain—a distinctive mark of quality cowhide. The material is soft, breathable, and wear resistant, inviting one to succumb to its luscious embrace.
Want more inspiration? View Marano Furniture's sofa collection, which invites you on a journey to discover timeless artistry.