Discover the intricacies between theatrical costumes, social customs, and the aesthetics of China with Marano Furniture's handcrafted design pieces that balance solemnity, elegance, and noble luxury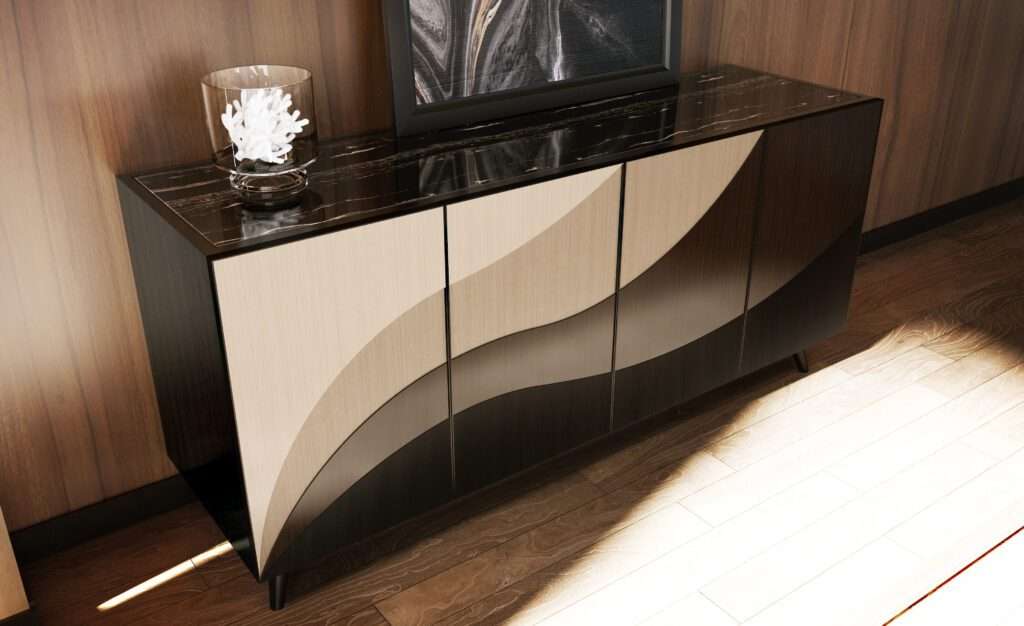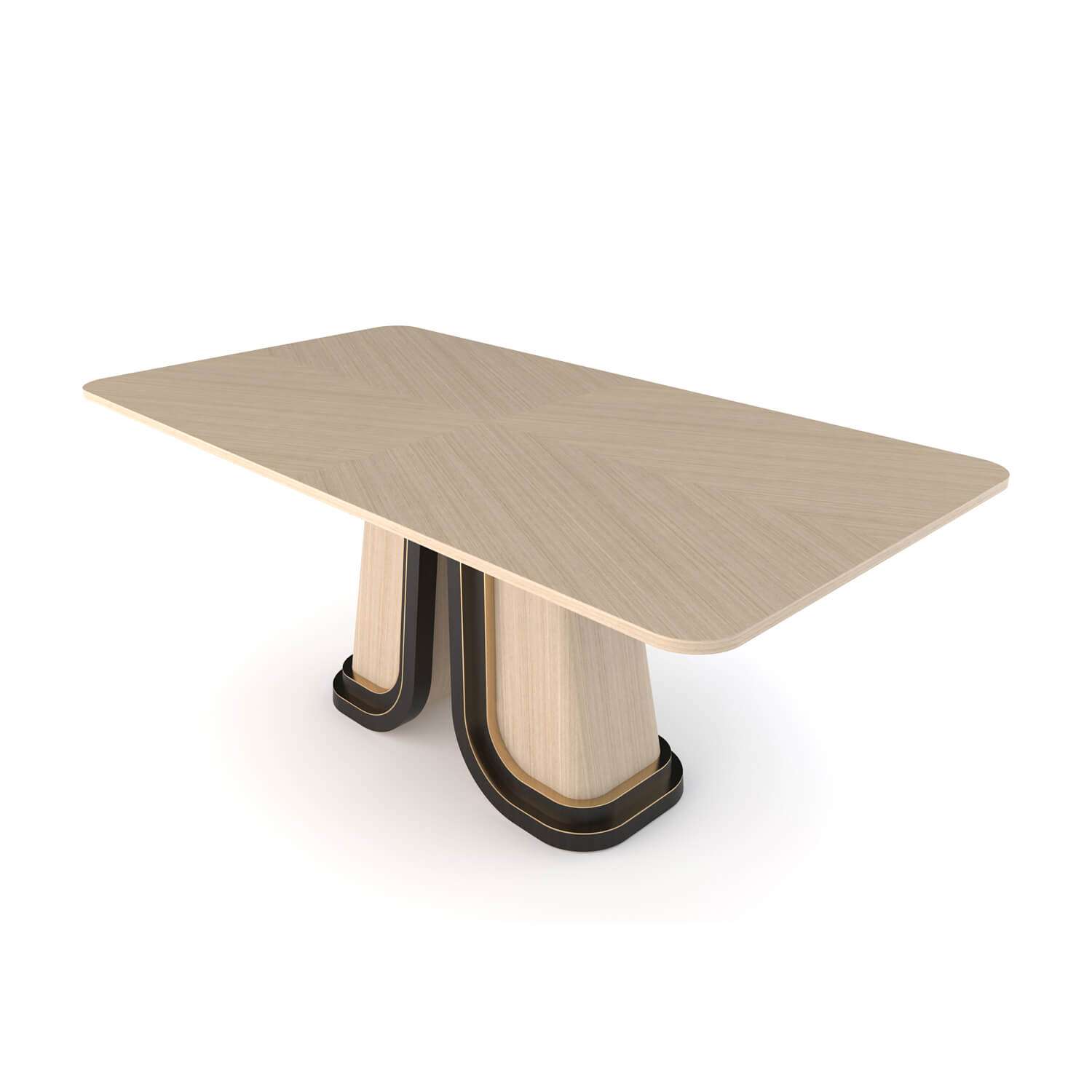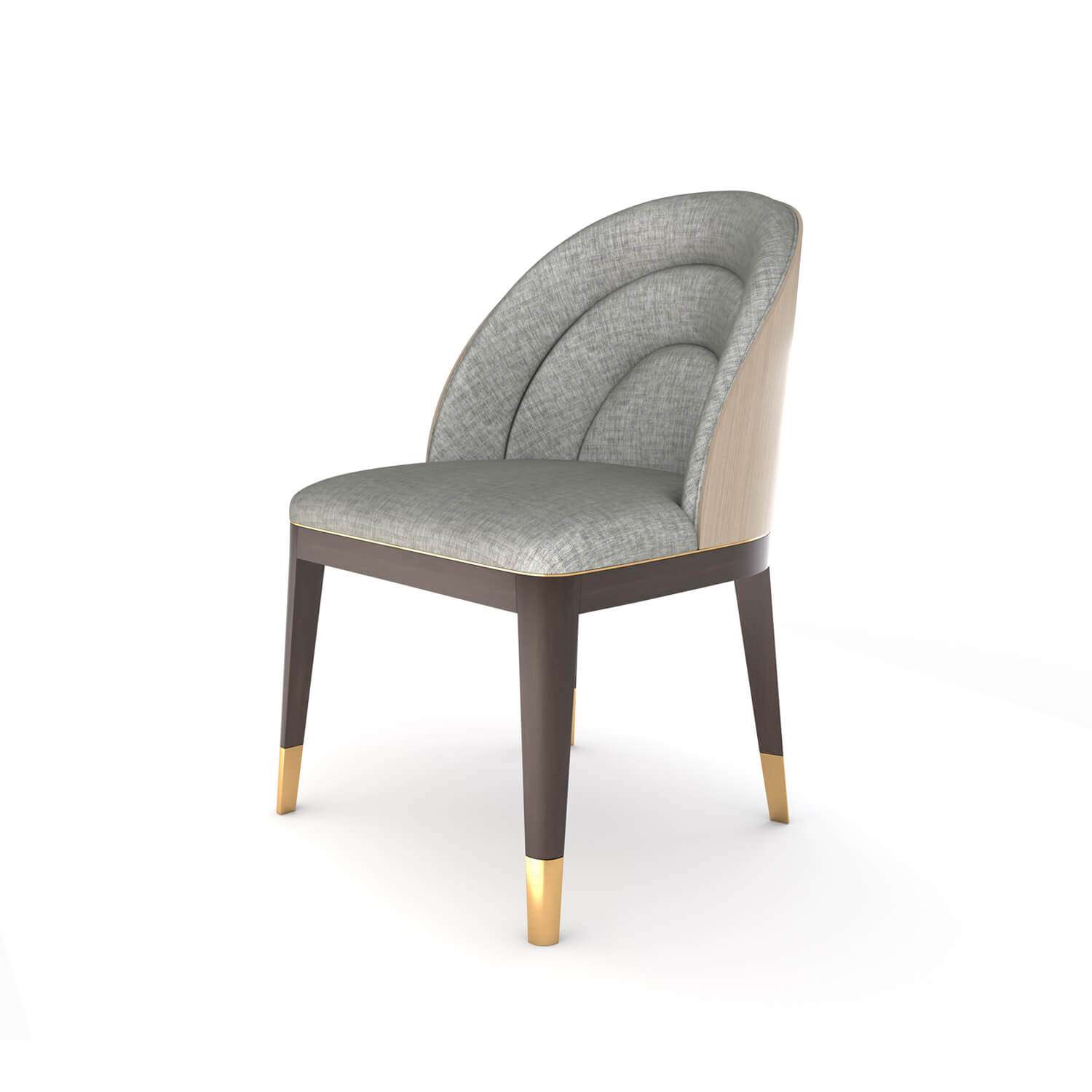 The PICCO Dining Table is fashioned from willow solid wood board of the highest anti-deformation grade and secured on a durable stainless steel bracket. Supported on a solid wood base decorated with a veneer, the PICCO Dining Table is a remarkable expression of Jing's charismatic integrity and valour. Featuring a luxurious upholstery of Chenille fabric, the PICCO Dining Chair is velvety soft to the touch and invitingly plush, an indulgent experience in an exceptional design.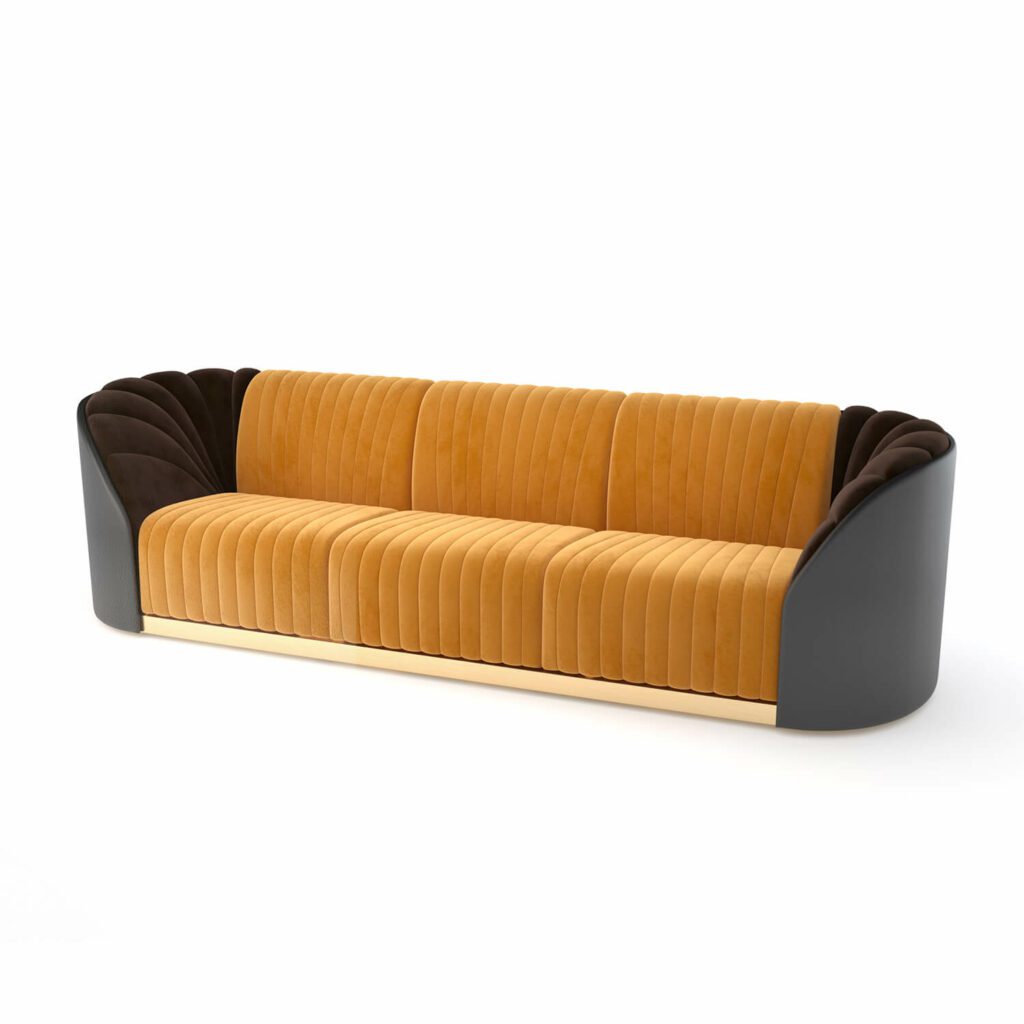 (Above: VEDRANO 3-seater Sofa)

Symbolising impartiality and integrity, the VEDRANO 3-seater Sofa exudes a majestic elegance with its simple lines. The sofa comprises a sturdy frame and impeccable hand-stitched upholstery of vibrant colours, exhibiting the essence of Jing.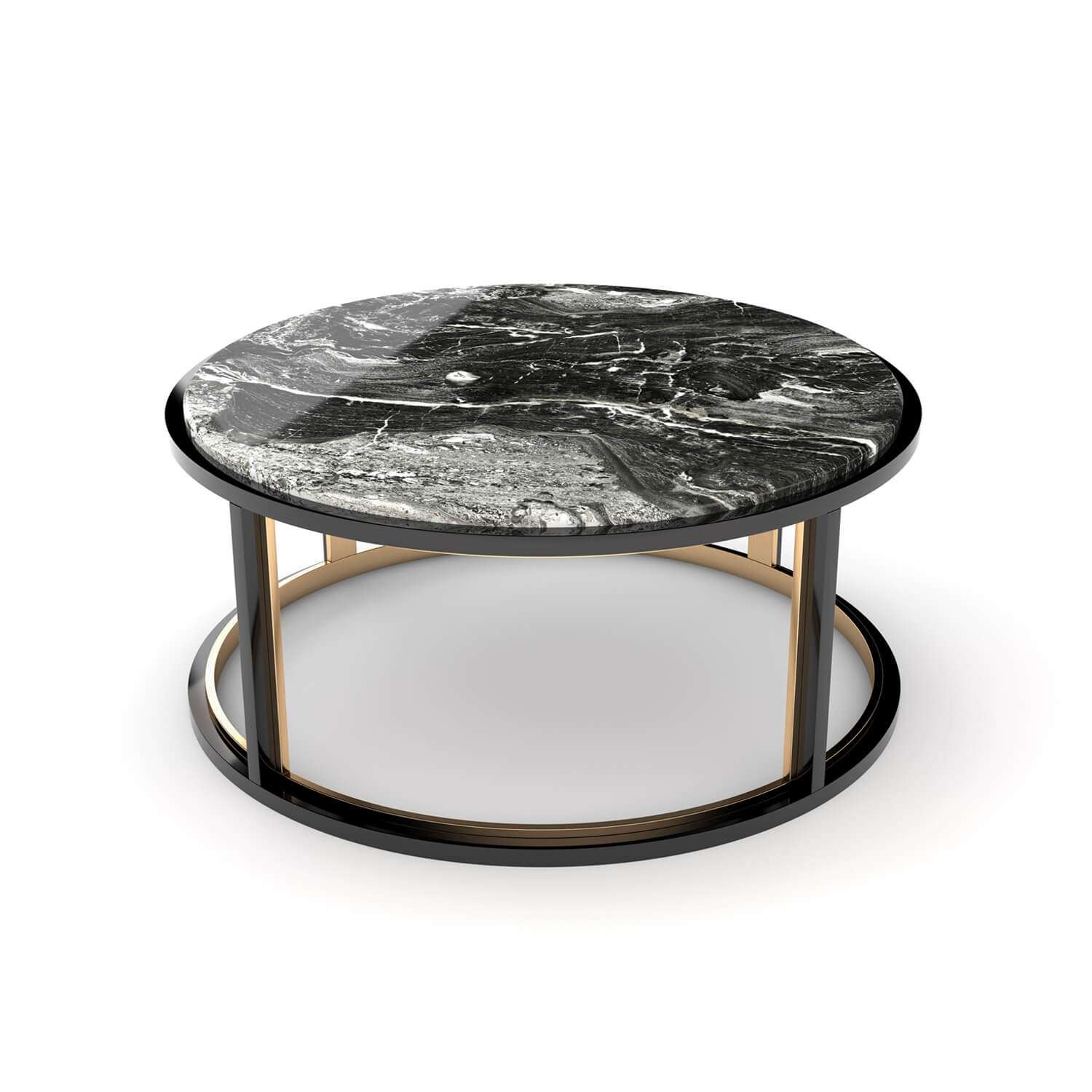 (Above: OBEM Coffee Table)

The
OBEM Coffee Table
is an artistic interpretation of the signature black and white countenance of the painted face of
Jing.
Featuring an exquisite marble table top supported by a sturdy top-grade stainless steel frame, seamlessly pieced to recreate the boldness that emanates from the face of
Jing
.
京 Colours of Peking: 旦 [dan]
The Dan instalment invigorates the intricate aesthetics of the female role of Dan in the Beijing Opera. The feminine lines and contours, elaborately embroidered with silk fashions an elegant piece that captures the intricate makeup, elegance and glittering headdresses iconic of the Dan character in Beijing opera.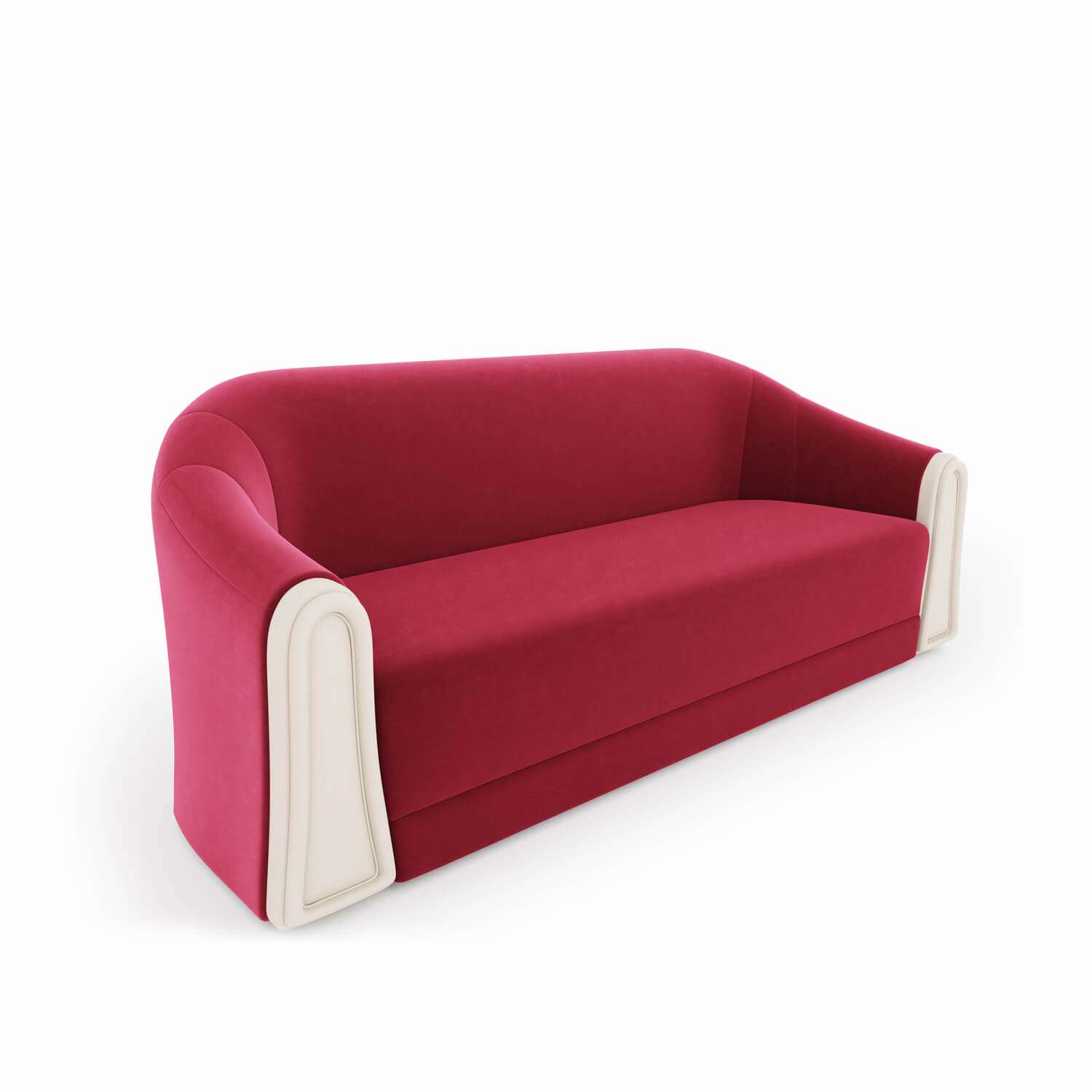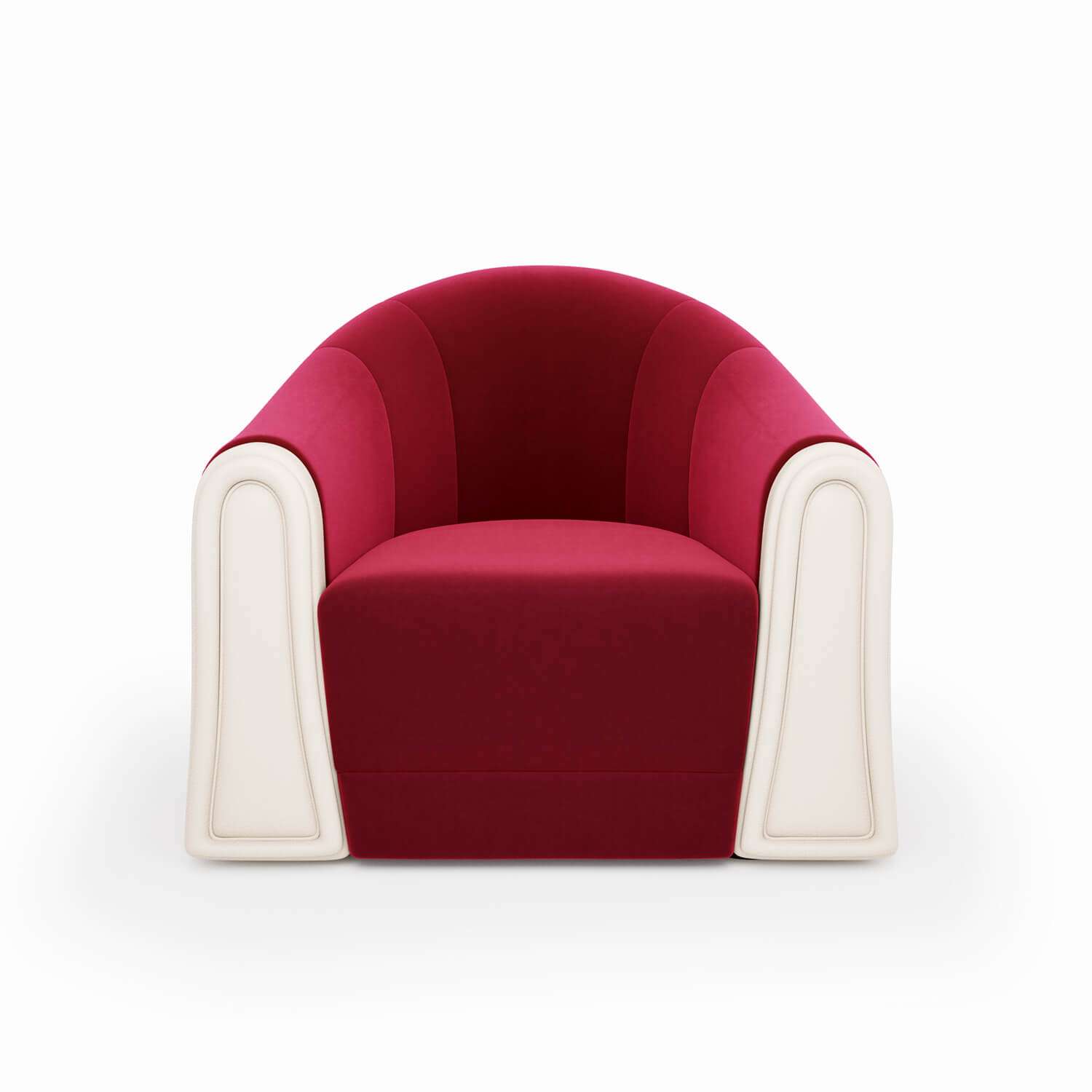 The flowing grace of the elaborate robes of Dan in the Beijing Opera is manifested in the VANNI 3-seater Sofa, featuring intricately hand-stitched flannelette upholstery in dynamic colours, complemented by handmade white leather armrests that are reminiscent of the classic water sleeves of Dan's costumes. Supported with a solid pinewood frame on legs of sturdy solid oak, the VANNI 3-seater Sofa is a smooth pairing with the VANNI Armchair.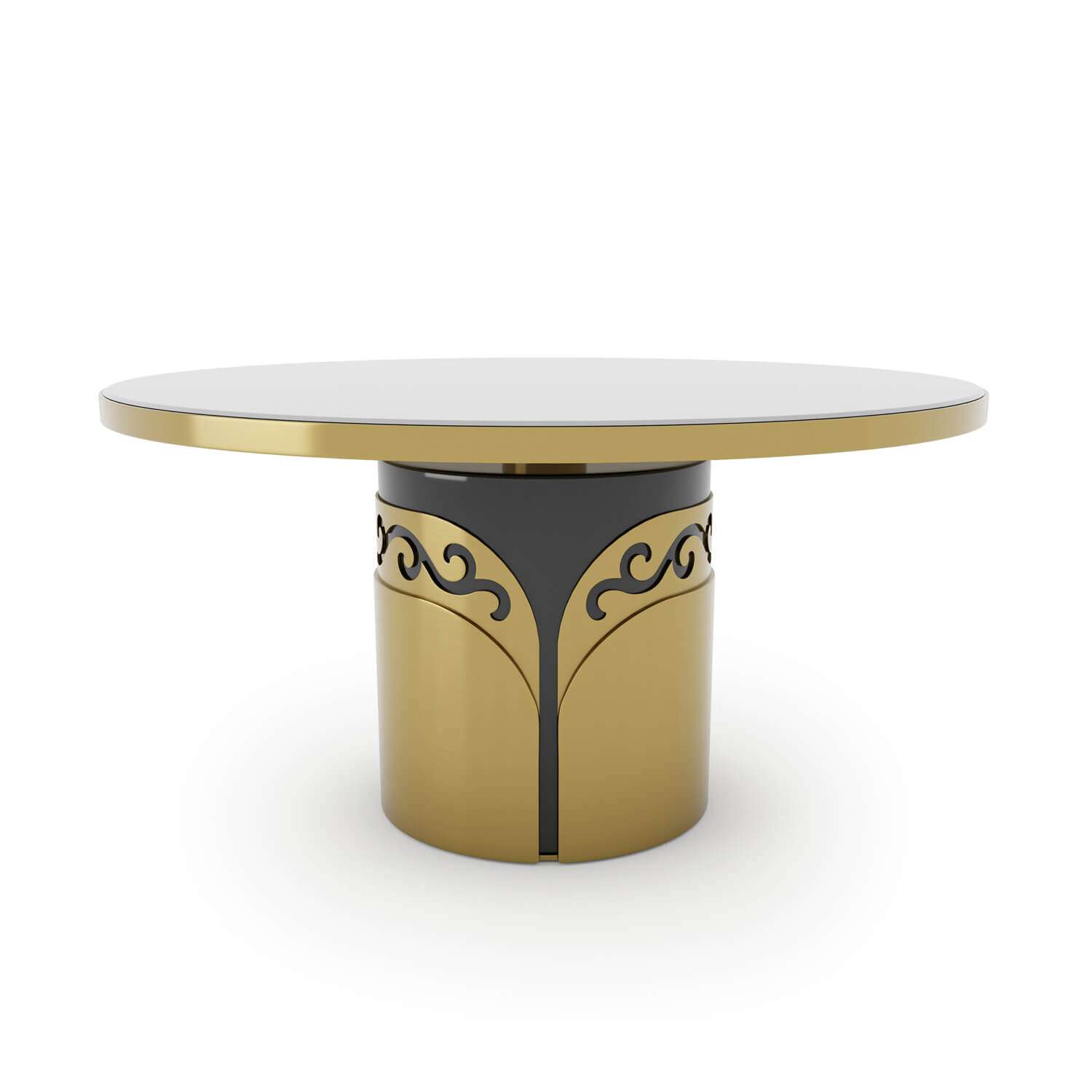 (Above: DONIA Coffee Table)
Featuring a magnificent table-top of jade sand glass, supported on a cylindrical leg with elegant black swirls on lustruous gold, the exquisite design of the DONIA Coffee Table takes inspiration from delicate collars that accentuate the graceful necklines of Dan.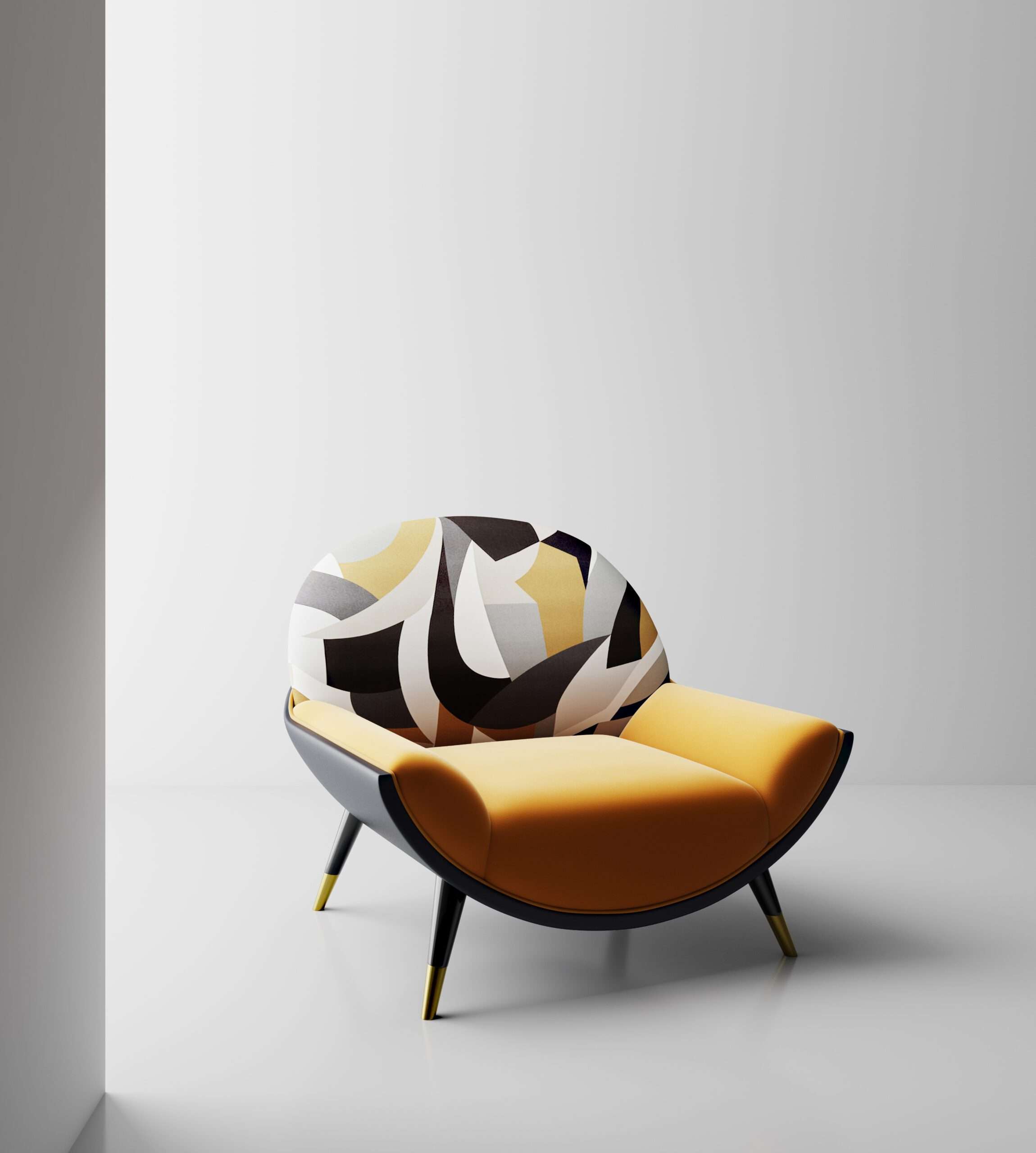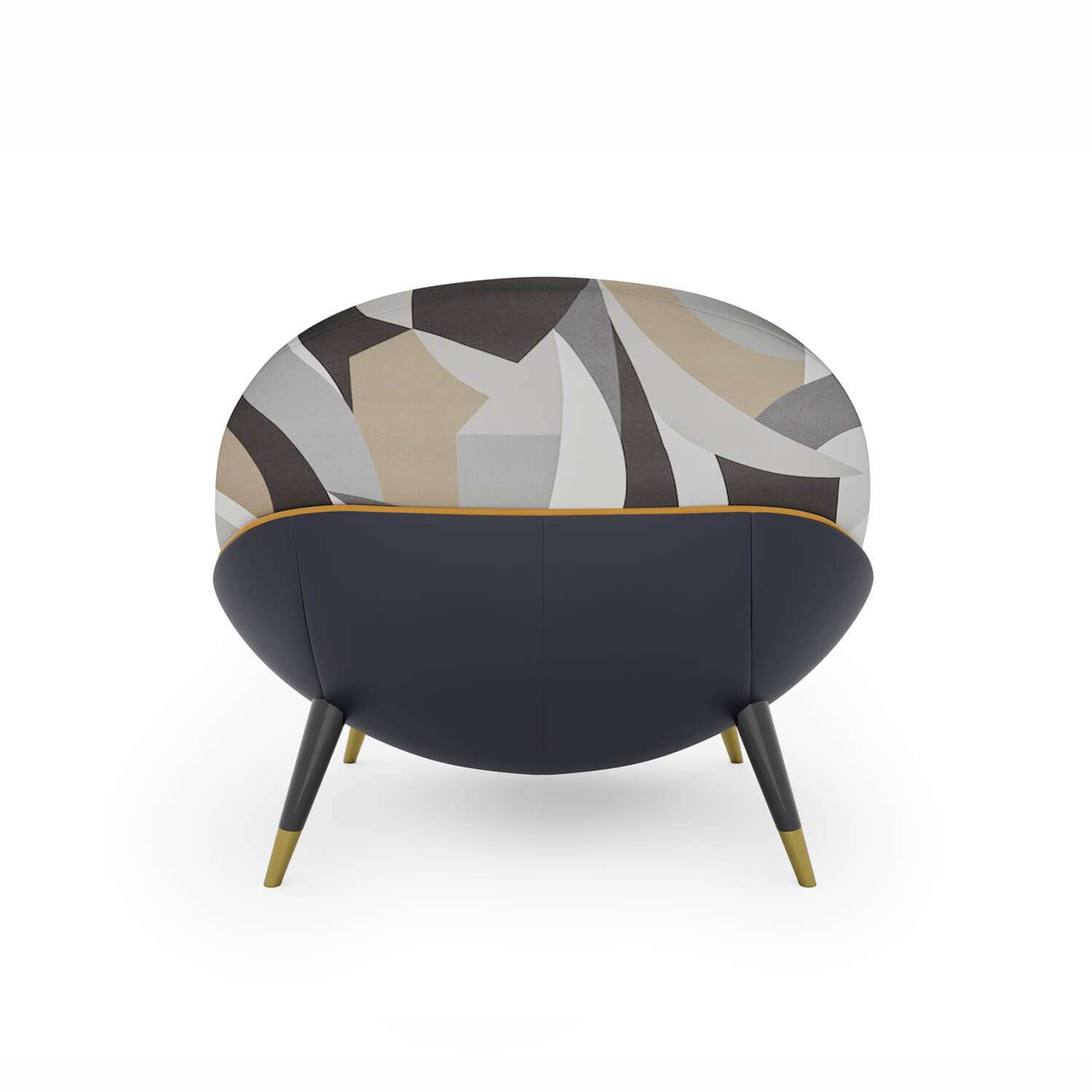 The epitome of intricate design lies in the phoenix crown headdress worn by Dan, inspiring the distinctively eye-catching design of the KATTEN Armchair. The backrest showcases ovular motifs, depicting the exquisite headdress ornaments for an aura of splendour. Its seamless curved frame is carefully made from heat-bending a single strip of solid beech wood, finished by hand using precision smoothing. This fine piece is supported on legs of solid beech with high gloss finish and tapered to titanium gold hairline stainless steel feet.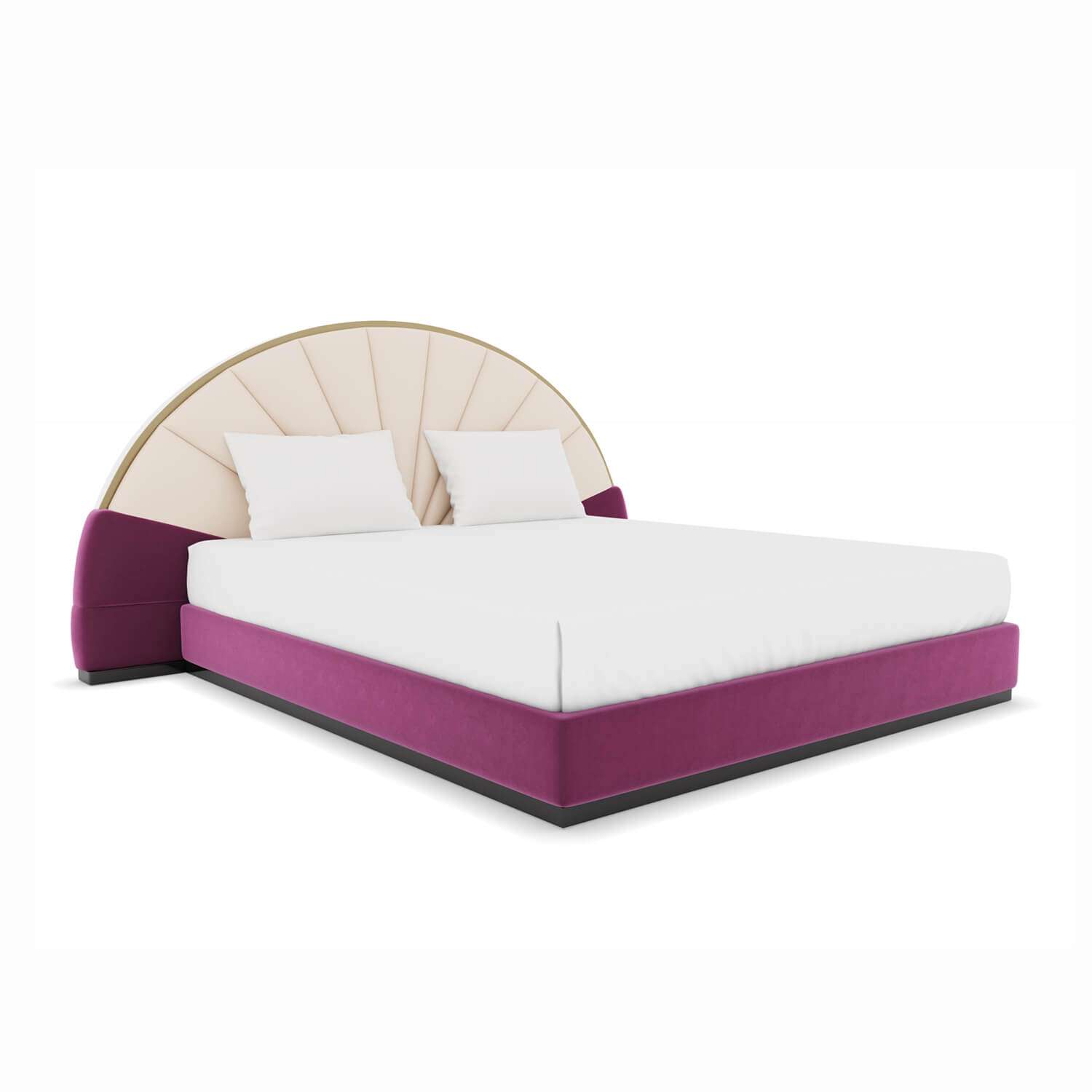 (Above: BREDA Bed)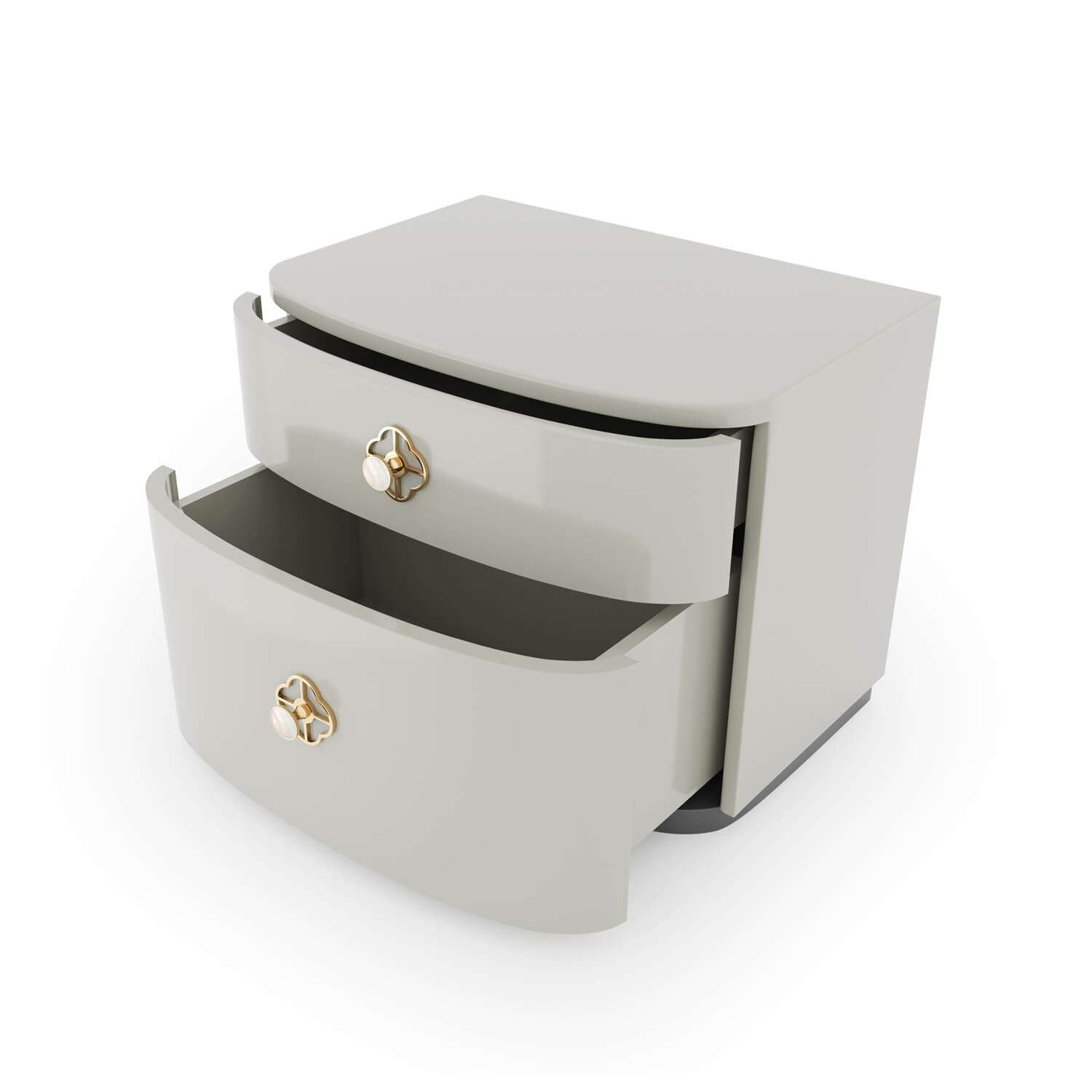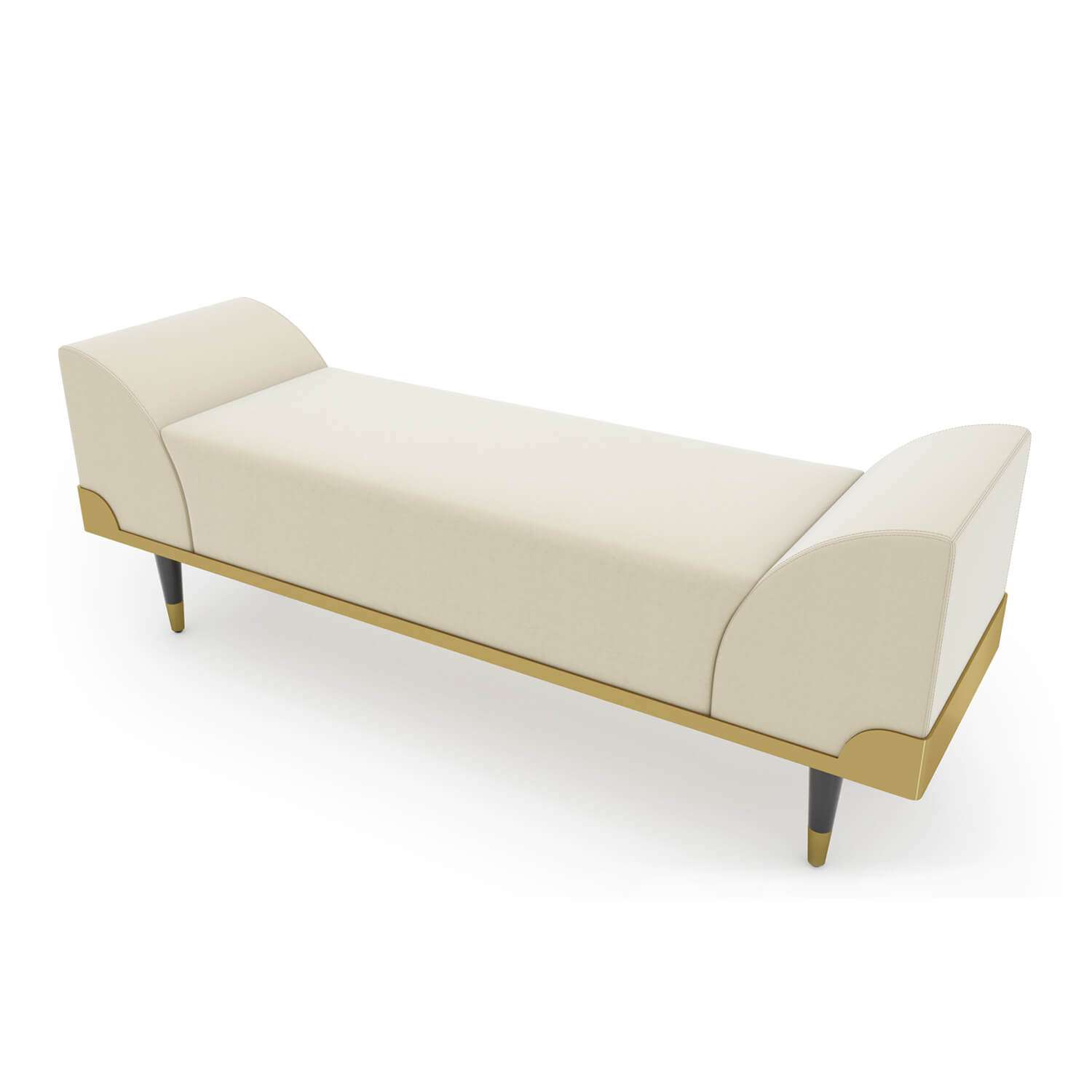 Inspired by the shape of the traditional hand fan in Beijing Opera, the BREDA Bed, BREDA Bedside Table, and BREDA Bedside Bench is a charming take on Dan. The demure wave of her fan, a coy smile, a vision of allure, is recreated in this delicately exquisite centrepiece. Featuring a fan-shaped headrest and bold colour complements in its Nappa leather and cotton velvet upholstery, the BREDA Bed complements the BREDA Bedside Table and BREDA Bedside Bench with a subtle touch of elegance.
As part of this collection, Marano Furniture has also collaborated exclusively with local budding artist Valerie Ng, who will be developing abstract art pieces of the characters Jing and Dan. These pieces will be sold separately and a portion of the proceeds will be donated to Art Outreach, a non-profit arts intermediary dedicated to promoting visual art literacy, presenting innovative art experiences and supporting the development of art practitioners.
The 京 Colours of Peking collection will be available for public viewing from 19 Sep 2022 to 23 Sep 2022, 11 AM – 7 PM, at the Marano showroom at Atrix Building. The collection is also available for purchase on Marano Furniture's website. Augmented Reality will be offered to customers on Marano Furniture's website, assisting customers in designing and visualising their dream living space.
About Marano Furniture
At MARANO, we transform cherished homes Into fascinating mindscapes, redefining interior spaces to evoke your inner nobility.
Every piece of furniture we create is an expression of our artists' heart and mind, a showcase of talent and mastery, from conception to outcome. Our designers draw inspiration from the world around us, and our artisan craftsmen lend a meticulous touch in their every skilful stitch and finish. We breathe life into designs we love, creating beautiful furnishing that lasts.
Adept at creating high-quality retail furniture for renowned international luxury brands since inception, MARANO materialised our own collections of luxury furnishing of exquisite craftsmanship, and are poised to seek out and inspire more talented Asian furniture designers and artisans, bringing imagination and refinery to life.
Marano – Redefine Your Mindscape.