Looking for luxury contemporary furniture with a touch of theatricality in Singapore? Consider our latest collection of luxury designer furniture—Colours of Peking!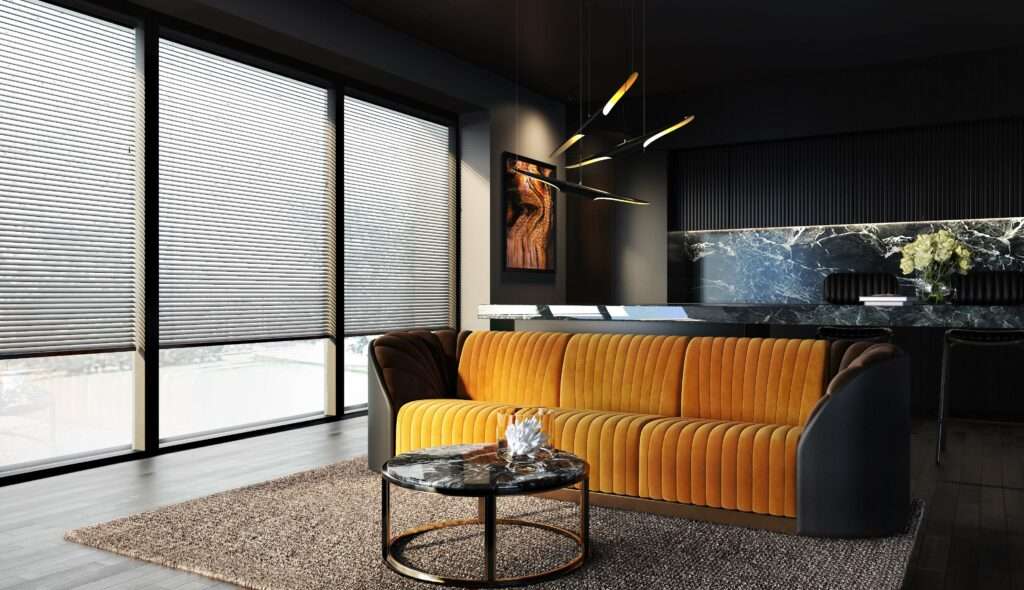 At Marano Furniture, our furniture pieces—be it a table, sideboard, sofa, or armchair—first begin as a visual concept by our innovative designers, who seek inspiration from the world around them. Their ideas are then brought to life by meticulous craftsmen who are experts at their trade, using only quality materials that are aesthetically pleasing, safe, and sustainable. 
To show you exactly what we mean, let us walk you through the highlights of our latest contemporary luxury collection—Colours of Peking—to reveal how one of China's most treasured artforms ignited the imaginations of our furniture designers and craftsmen!
What is Peking Opera?
Peking opera, also known as Beijing opera, is a rich and captivating performance art. Typically sung and recited in the Beijing dialect, these stage performances weave elements of history, politics, and society, with daily life. The stage acting is complemented by traditional Chinese string and percussion instruments, which set the pace of the story.
Often, stage performers' costumes and makeup are bold and elaborate to illuminate each character's personality as well as their social identity—noble or humble, civilian or military, heroic or villainous, and so on. 
The Peking opera art form first gained exposure in 1790, when opera troupes all over China travelled to Beijing to commemorate a milestone birthday for the then-reigning Emperor Qianlong. Among these troupes were the Anhui Troupes from East China, whose performance style was a pastiche of choreographed movements and high-pitched melodies borrowed from older Chinese opera forms. Beijing audiences were instantly drawn to the Anhui Troupes, and thereafter, this became the most recognised form of opera in China's capital city—what we know as Peking opera today.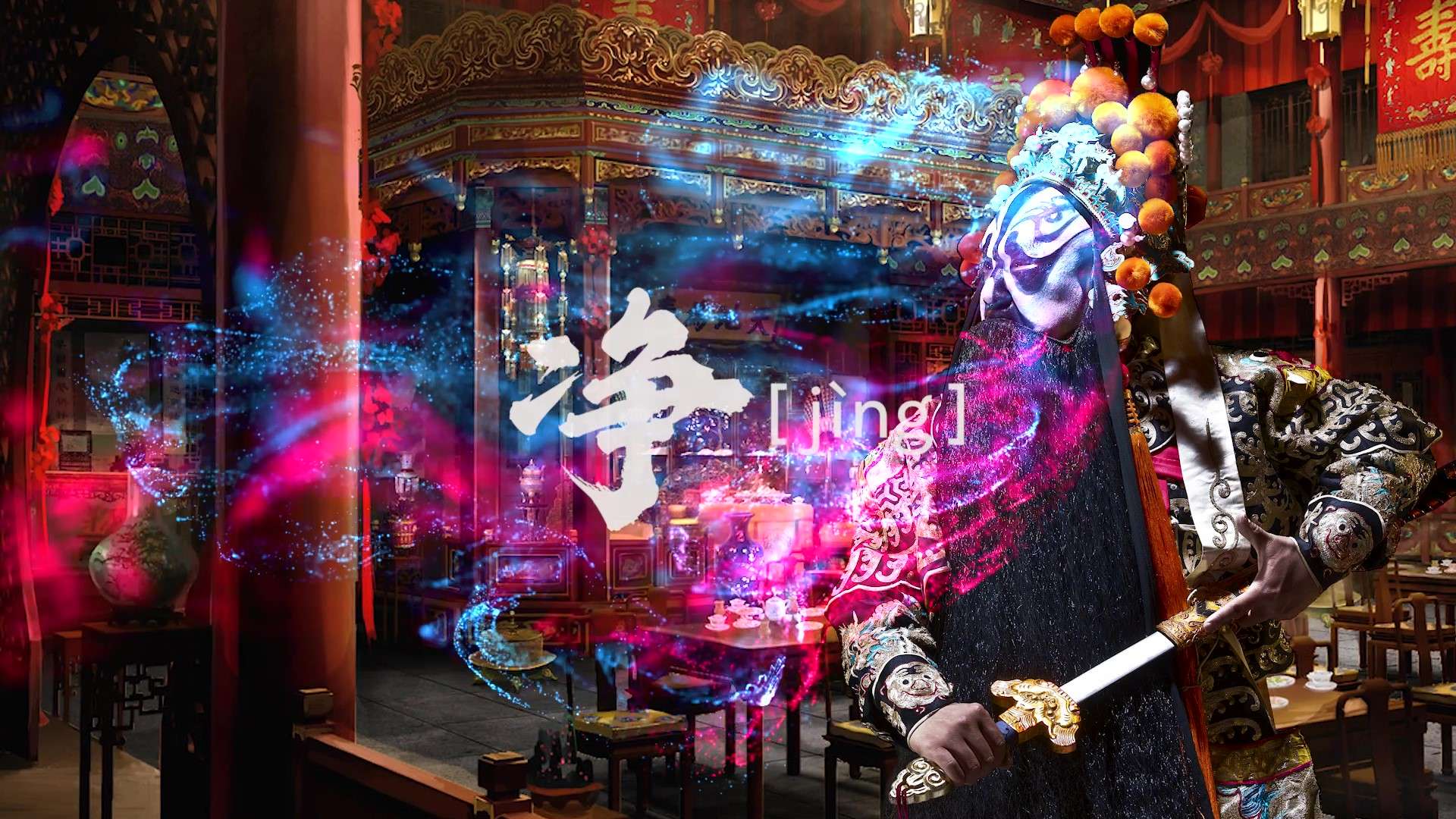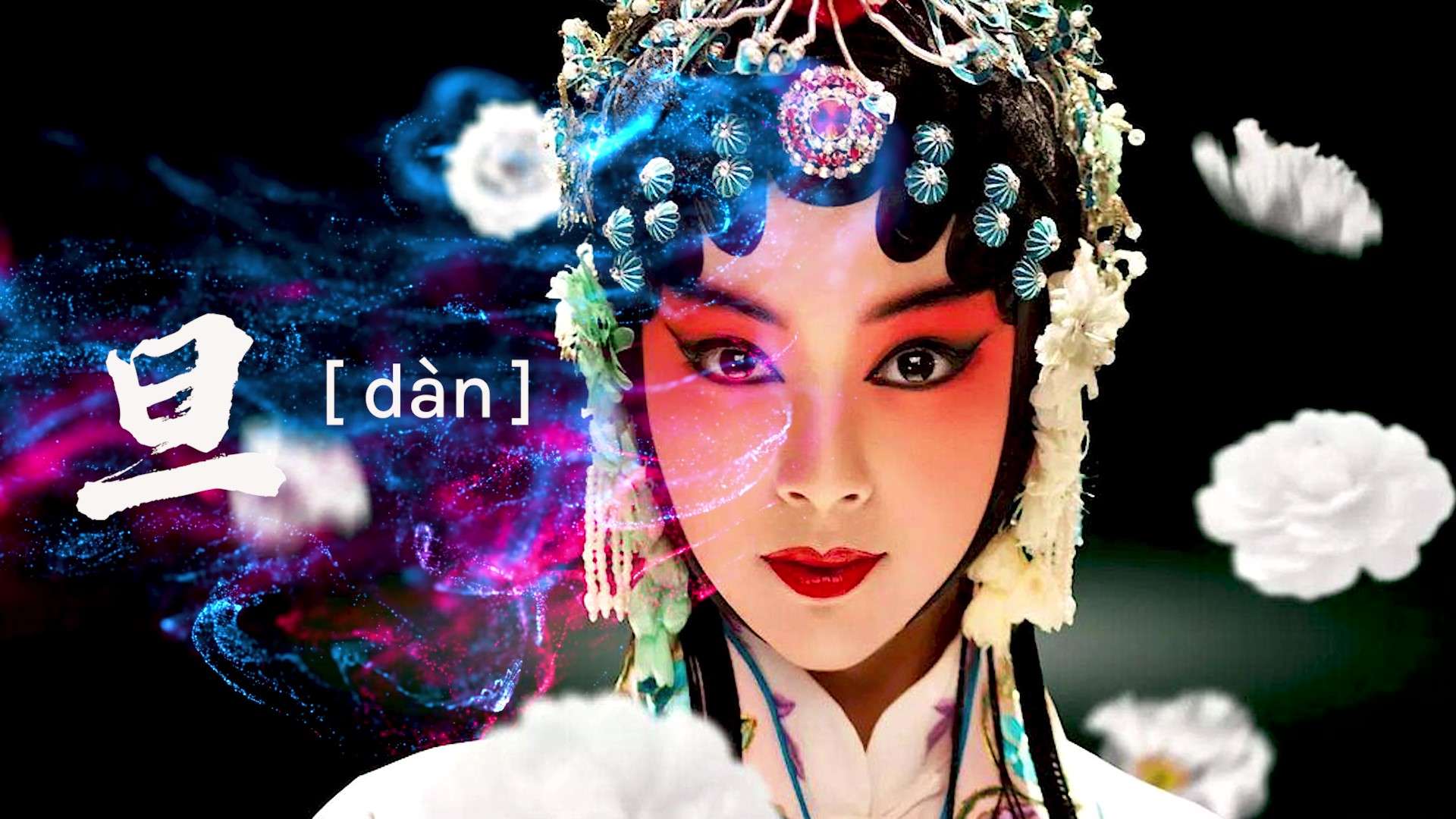 The Colours of Peking: Designer Furniture Inspired by Peking Opera Roles
There are four primary roles in Peking opera, and they are known as Sheng (male), Dan (female), Jing (painted face), and Chou (male clown). 
Our Colours of Peking furniture collection draws inspiration from the Dan and Jing roles. Look out for our exciting follow-up collection based on the Sheng and Chou roles in a future launch!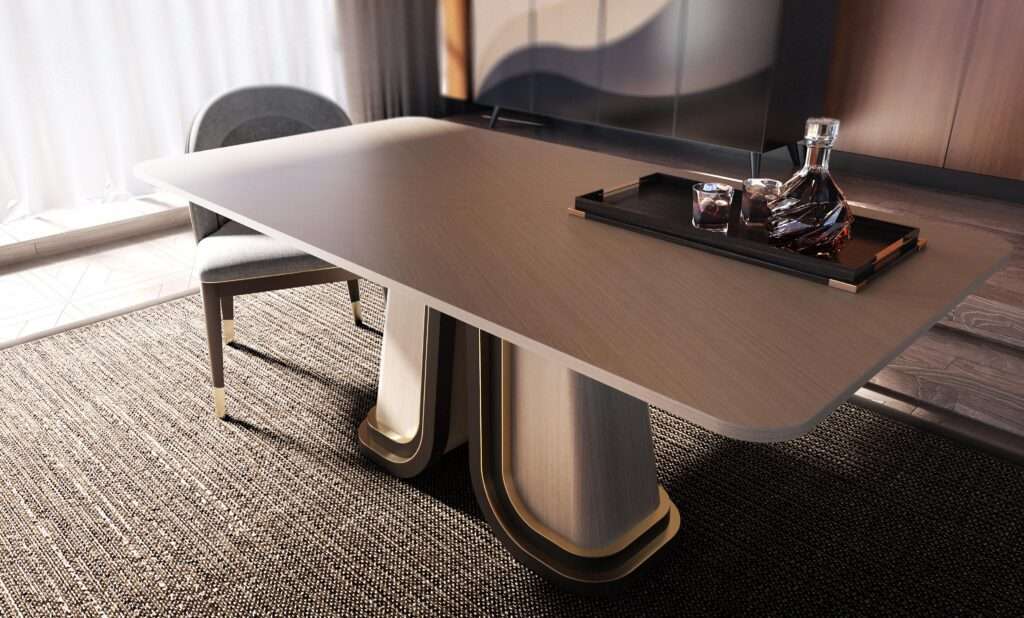 Playing with the Bold Patterns of Jing
Typically male, Jing characters exhibit an abrasive and uninhibited demeanour. These motley men may be heroic, villainous, or comedic—you can only tell their true nature as the performance unfolds! 
The hallmark of these characters is their strong nature, hence the heavy makeup featuring colours full of Chinese symbolism. Notably, red represents honour and loyalty, black denotes majesty and solemnity, while gold embodies noble luxury.
Patterns can also be observed in the embroidered silk costumes and glittering headdresses of the flamboyant Jing characters, which our Marano artists have interpreted in a series of contemporary and stunning furniture pieces.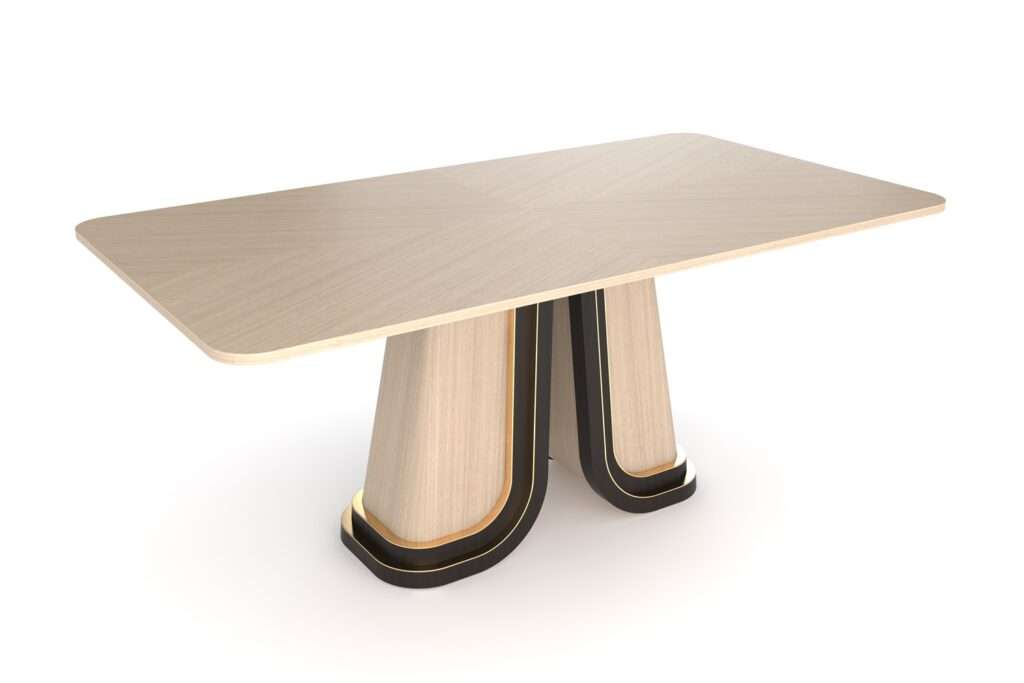 Need a contemporary dining table designed to complement your luxury dining room set? Look no further than the PICCO Dining Table—one of four flagship designs for the Colours of Peking collection. 
Taking its cue from the magnificent armour of a Jing warrior, the PICCO Dining Table pays tribute to the Jing's integrity and valour. It features handcrafted veneer silver pearwood with a delicate texture, which upon artisanal cutting, polishing, and ironing, transforms into a beautifully harmonious surface. Skilful paintwork also ensures that the exquisite grain is highlighted for all to admire.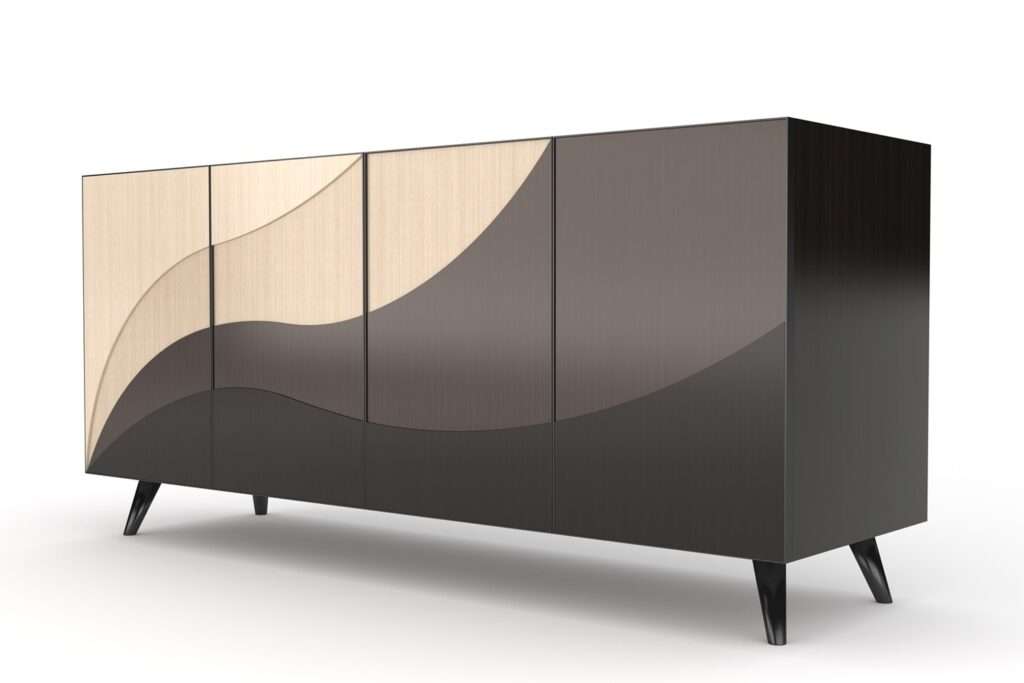 The second flagship design for the Colours of Peking collection is the OLIME Sideboard.
Crafted to appeal to those looking for contemporary sideboards in Singapore, this unique showpiece commands instant attention with its fluid waves, reminiscent of the Jing character's painted face. Made to last, it is constructed from anti-deformation willow wood, and opens up to reveal spacious storage, partitioned by sturdy shelves padded with soft leather.
Capturing the Feminine Mystique of Dan
The Dan or female personality in Peking opera can vary widely—from delicate and demure to vivacious, coquettish, warrior-like, or worldly wise. Collectively, the Dan roles can be said to represent the diversity of Chinese femininity. Their embroidered costumes and ornamented headgear reflect each character's values and station in society.
One thing that most Dan roles have in common is their graceful poise and fluid movements, which our artists have encapsulated in the form of alluring curves.
The Colours of Peking's third flagship design is the VANNI range of three-seater sofas and armchairs.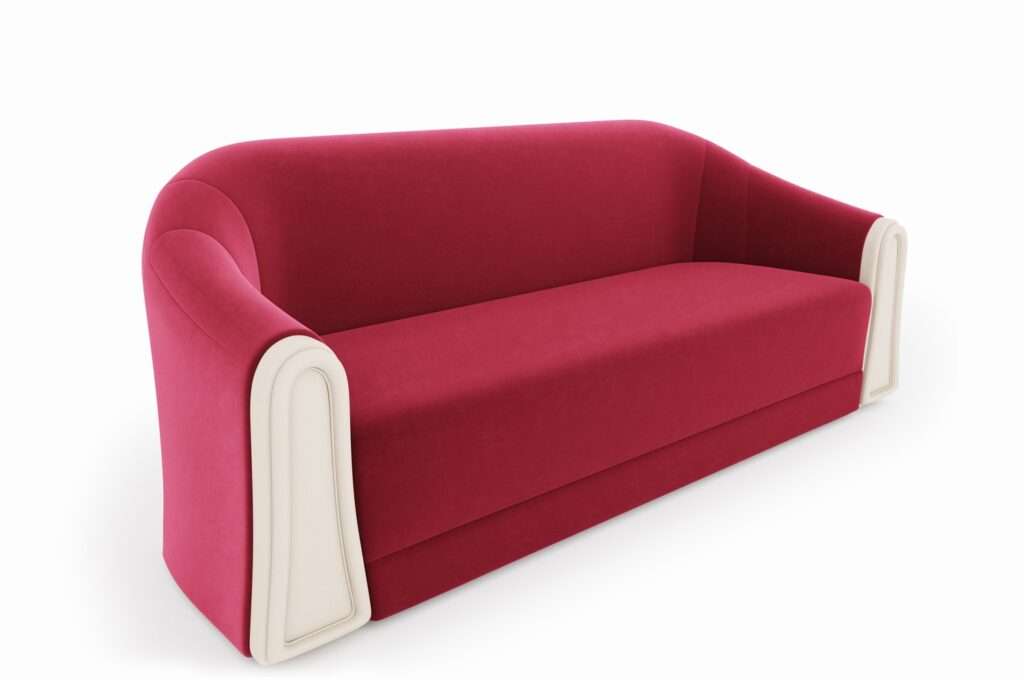 In this striking design, the most prominent detail is the white leather armrests—Peking opera fans will notice that they evoke the imagery of a Dan character's flowing 'water' sleeves, which performers use to produce ripple-like movements.
And just like the vibrant hues of the Dan character's costumes, the VANNI range features sumptuous hand-stitched flannelette upholstery in the vivid colours of intense red, golden yellow, lush green, and ocean blue. This material offers a lavish comfort, and it complements the white leather perfectly. 
Perfect for those looking for a contemporary round sofa, our VANNI range adds a splash of colour to any luxury living room furniture collection.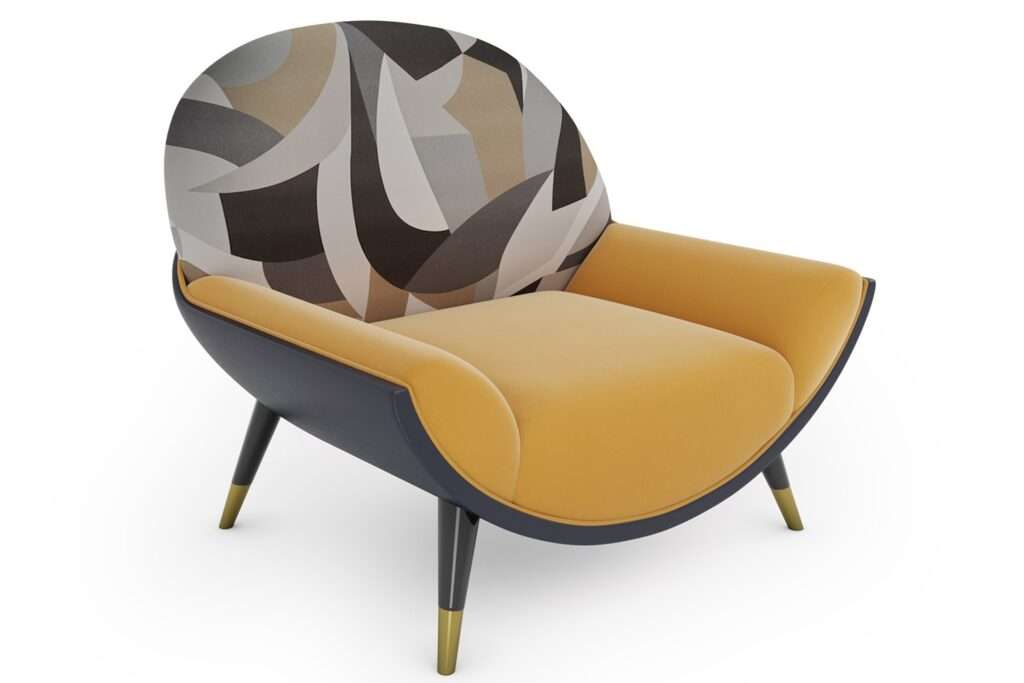 Last but not least is the fourth flagship design in the Colours of Peking collection—the KATTEN Armchair. 
In this bold design, the viewer's eye is immediately drawn to the patterned backrest, which is an artist's reimagining of the phoenix coronet, a trademark adornment for noble Dan characters.  
Adding to the distinctiveness of the design is the curved seat, which is carefully made by heat-bending a single strip of solid beech wood, and finished by hand via precision smoothing. The seat is supported on solid beech legs with gold stainless steel tips, making this a spectacular piece for luxury contemporary furniture lovers who appreciate a touch of the avant garde.
To experience the operatic magnificence of our new Colours of Peking Collection, browse the full collection here, or book a showroom visit to see every piece in its full glory!