Marano is honoured to collaborate with Valerie Ng, who gives life to our design vision in a commissioned work of art whereby she has transferred her impression of the Jing and Dan characters in Beijing Opera into a vibrant expression of the theatrical movement and energy on a pair of canvas art painting.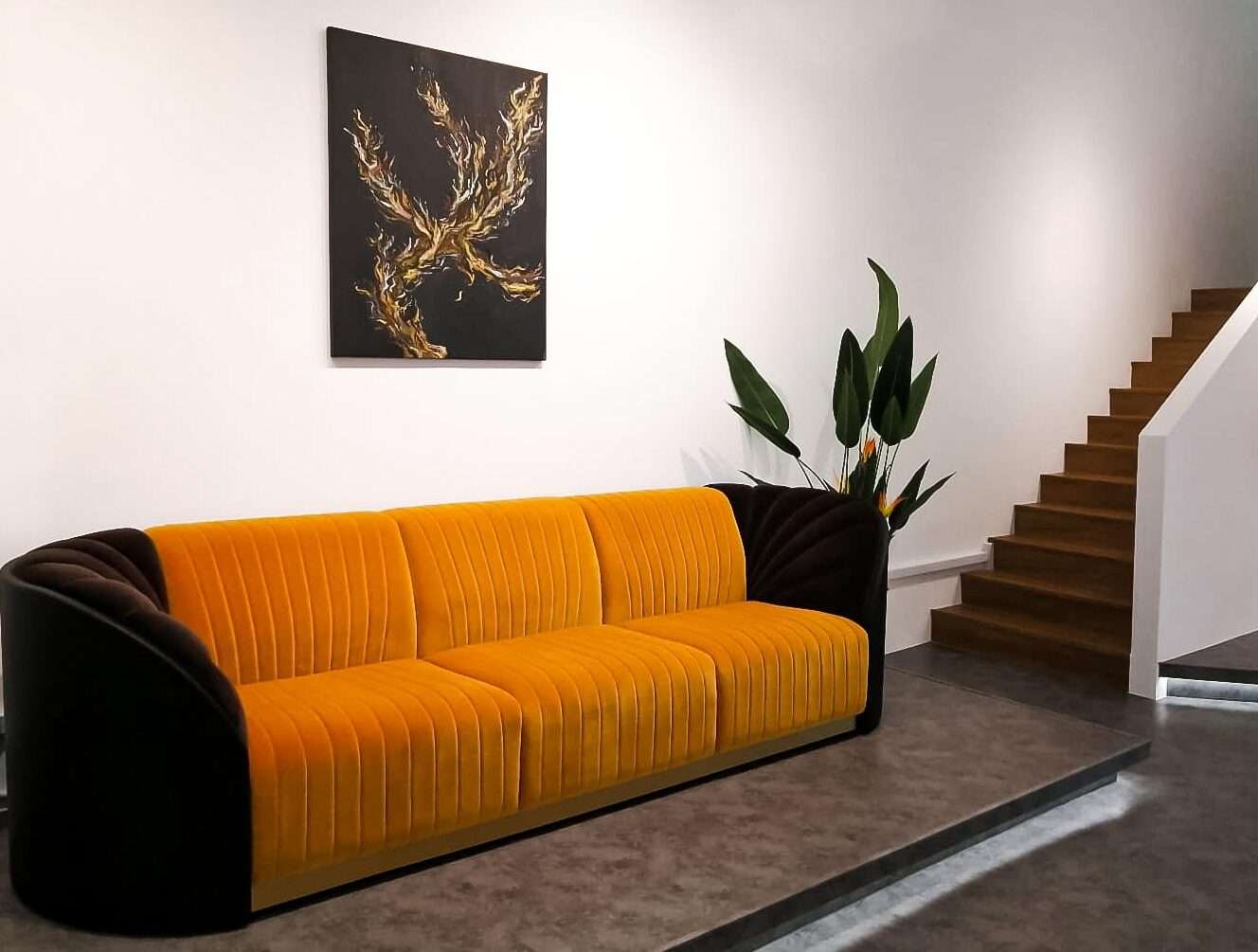 About the Inspiration
In this exclusive collaboration, as a part of our Colours of Peking collection launch, Valerie expresses her artistic impression of the Jing and Dan characters in Beijing opera in the form of abstract art paintings. The Blade Flicker is based on the movement and colours of the Jing role, the swift flicker of marks cut across the canvas in a strong stance like a force of nature. Graceful Feather illustrates the flow and light hues of the Dan role, the feathery strokes glide along the form. Floating in space in a graceful silken poise. To learn more about these paintings details and inspiration, visit Valerie's page at https://www.valng.com/art139-marano-colours-of-peking.html.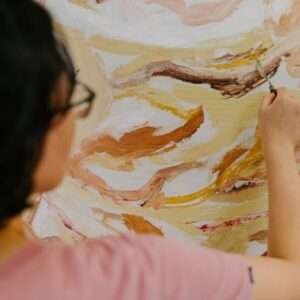 About Valerie Ng
Valerie's abstract paintings are a gestural expression of mood and movement. Working mostly in oil on canvas or acrylic on paper, they are created as a result of her explorations in colour, light, depth, form and texture. She strives for a dynamic balance of energy and atmosphere through a unique transfer of marks in the action of painting. Inspired by the natural elements, hues, shapes and effects of the environment the works invite you to wander along to experience the sensation of colour and abstract journeys. Having a keen interest in paper and digital art, her artworks include artists' books, papier-mache, collage and AR multimedia.
Her paintings have been exhibited at the Singapore Art Museum. She has had solo exhibitions at Maya Gallery, the UOB Art Gallery, Substation and Mulan Gallery, as well as group exhibitions at instinc, One East Asia and Jendela Gallery at the Esplanade. In addition, her works have been in art fairs across the region and auctioned by Larasati Auctioneers.
A Singapore-based multi-award winner art practitioner, she often seeks inspiration through travel and thus has had artist residencies in Portugal, New Zealand, Italy, Vermont USA, Iceland and Finland. Her paintings can be found in corporate and private collections in Singapore, Malaysia, Australia, New Zealand, UK, USA, Mexico and Europe.
She won the Bronze Award at the 2018 UOB Painting of the Year competition as well as the First Prize (Abstract) in the 2004 UOB POY in Singapore. In 2021 and 2019, she was a finalist in the Sovereign Asian Art Prize in Hong Kong and in 2006, selected for the Young Contemporaries in Malaysia.
Trending Art Styles
Drawings, paintings, photographs and prints have gained higher popularity as elegant decorations to add accents to interior styling. The right wall art can make a substantial difference to your interior setting. It sets the tone for your personified space and communicates your unique style. Among all, Abstract painting is the preferred choice compared to contemporary and modern painting largely due to the expressions in Abstract paintings that can alter and enhance the mood and the atmosphere of living space.
Marano's Mission
Marano supports the mission of art. Our art painting collection including these pieces will be sold separately and a portion of the proceeds will be donated to Art Outreach, a non-profit arts intermediary dedicated to promoting visual art literacy, presenting innovative art experiences and supporting the development of art practitioners. For more information, visit www.artoutreachsingapore.org.

MARANO is proud to be a supporter of fresh designs, fine artistry and workmanship, through which we aspire to bring you high end furniture that truly inspires. Produced using eco-friendly and sustainable resources, our designer furniture will not only bring joy and comfort to you and your loved ones in your sanctuary, but also be part of your environmental conservation efforts, as part of our sustainability strategy.
To experience the operatic magnificence of our new Colours of Peking Collection, browse the full collection here, or book a showroom visit to experience the new furniture collection!