The MIRAN Dining Table is a creative play on the visual effect of opening ancient volumes to behold historical records and mythological tales of old. Showcasing a striking leg column composed of contrasting colours of black, gold, and dark walnut and an elegant marbled top, it exudes an air of medieval nobility.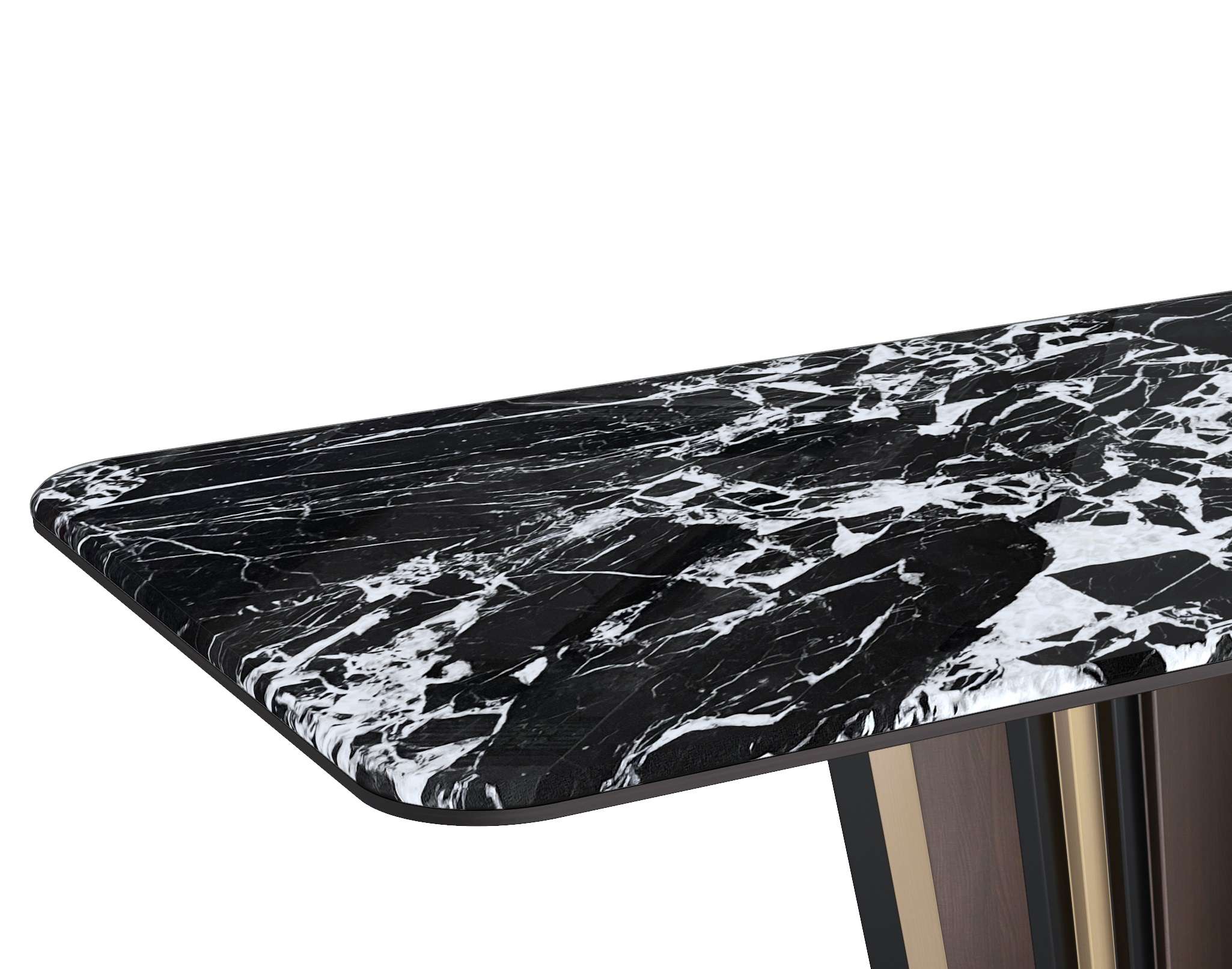 A luxurious black & white abstract natural marble* top with classic rounded edges, showcasing striking grains for a touch of regal elegance.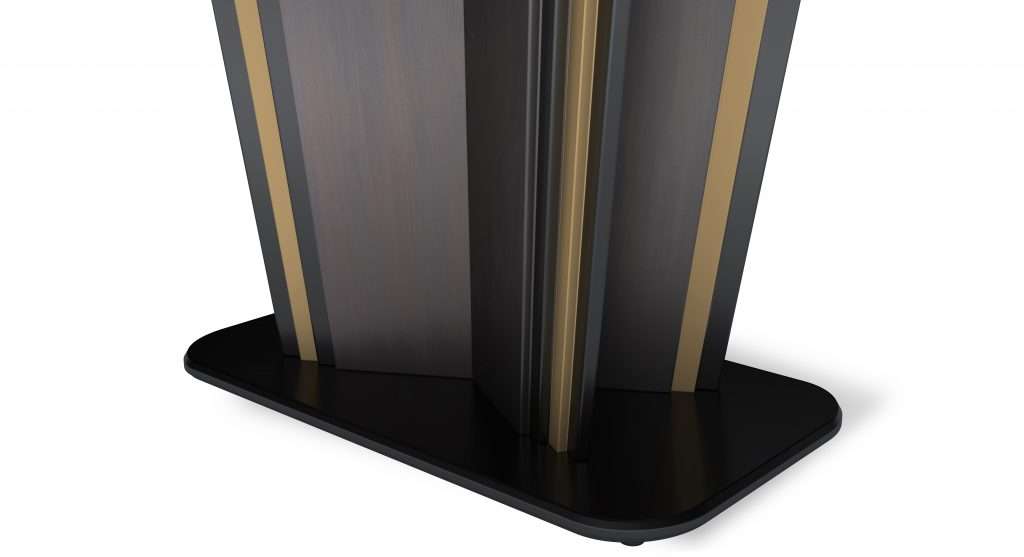 An impressionable leg of sturdy walnut wood in bronze hairline finish, crafted through skillful joinery, a meticulous design materialised through superb craftsmanship.
Dimensions (cm): 180*90*78 (6 Seaters) / 220*105*78 (8 Seaters)
Top: Black & white abstract natural marble*
Legs: Walnut veneer & bronze hairline finish
Assembly: Easily assembled upon delivery
Care instruction: Wipe clean with a damp cloth. No chemical cleaner is allowed. 
Delivery: 8 to 10 weeks

BLACK & WHITE ABSTRACT NATURAL MARBLE*
The white abstract patterns on black natural marble* come together to form a captivating texture, evoking the impression of a stunning artwork. The irregular patterns contribute to a modern atmosphere, elevating the overall elegance of any interior space.