The MOROSI Dining Chair, like an intriguing conversation, is both complex yet simple. Enjoy the sumptuous comfort of premium woven fabric, specially treated for a matt surface that boasts of exceptional softness yet is durable. Featuring a wide and spacious seat from which graceful legs extend, it is your perfect companion in your dining space.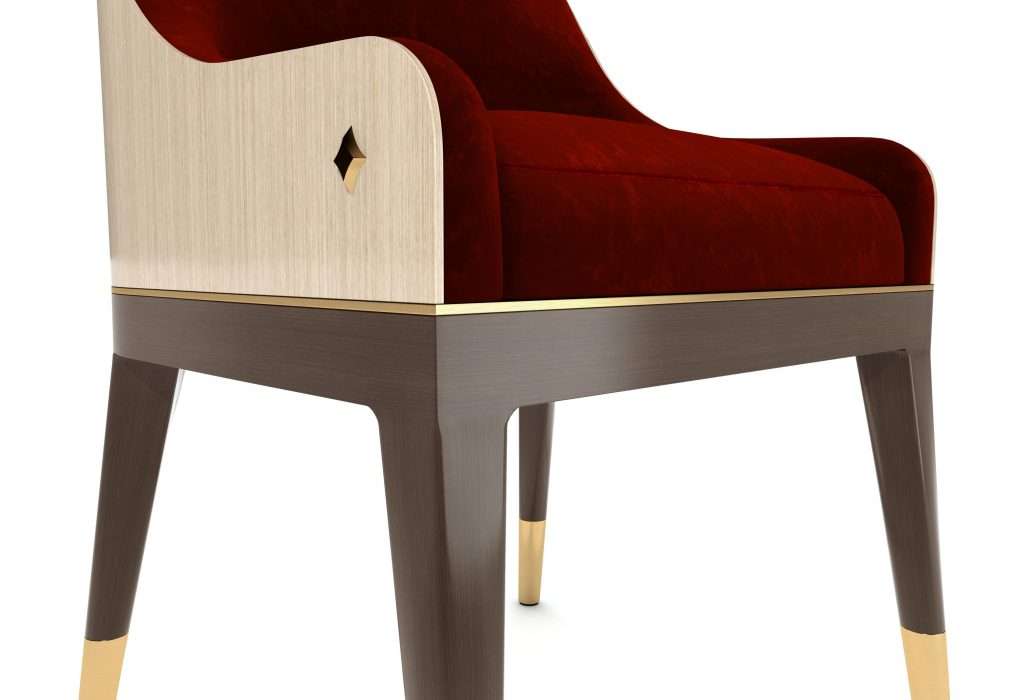 The MOROSI Dining Chair is an alluring contrast of smooth curves and clean lines, showcasing classy woven upholstery embraced in a solid hardwood veneer-cladded frame.
A graceful arc runs down the armrests, drawing attention to the single handcrafted diamond application that daintily adorns, like a brilliant jewel that glitters on desert sand.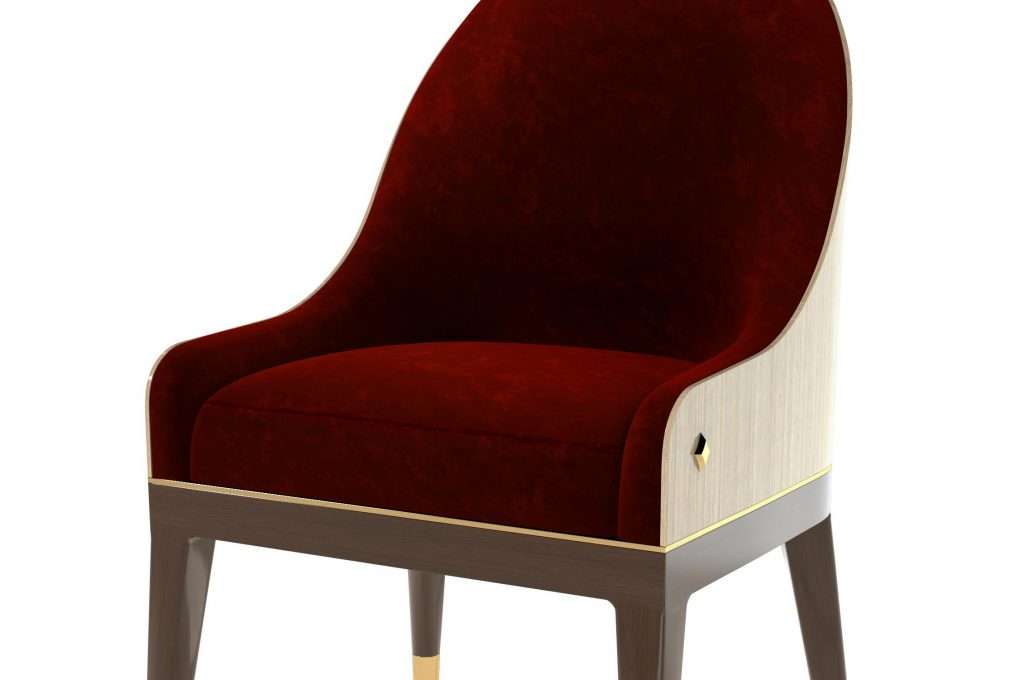 Indulge in its slender legs, honed from solid walnut wood for durability and sturdiness, concluding with black lacquer and bronze hairline finish, poised and elegant, like a deer in mid-roam.
Dimensions (cm): 55*54*93
Upholstery: Cotton velvet (89%Cotton, 11%Polyester)
Frame: Hardwood veneer with horizontal grain, solid pinewood & plywood
Seat Filling: Eco-friendly high density foam
Legs: Solid walnut with black lacquer & bronze hairline finish
Assembly: No assembly required
Care instruction: Professional cleaning is advised
Delivery: 8 to 10 weeks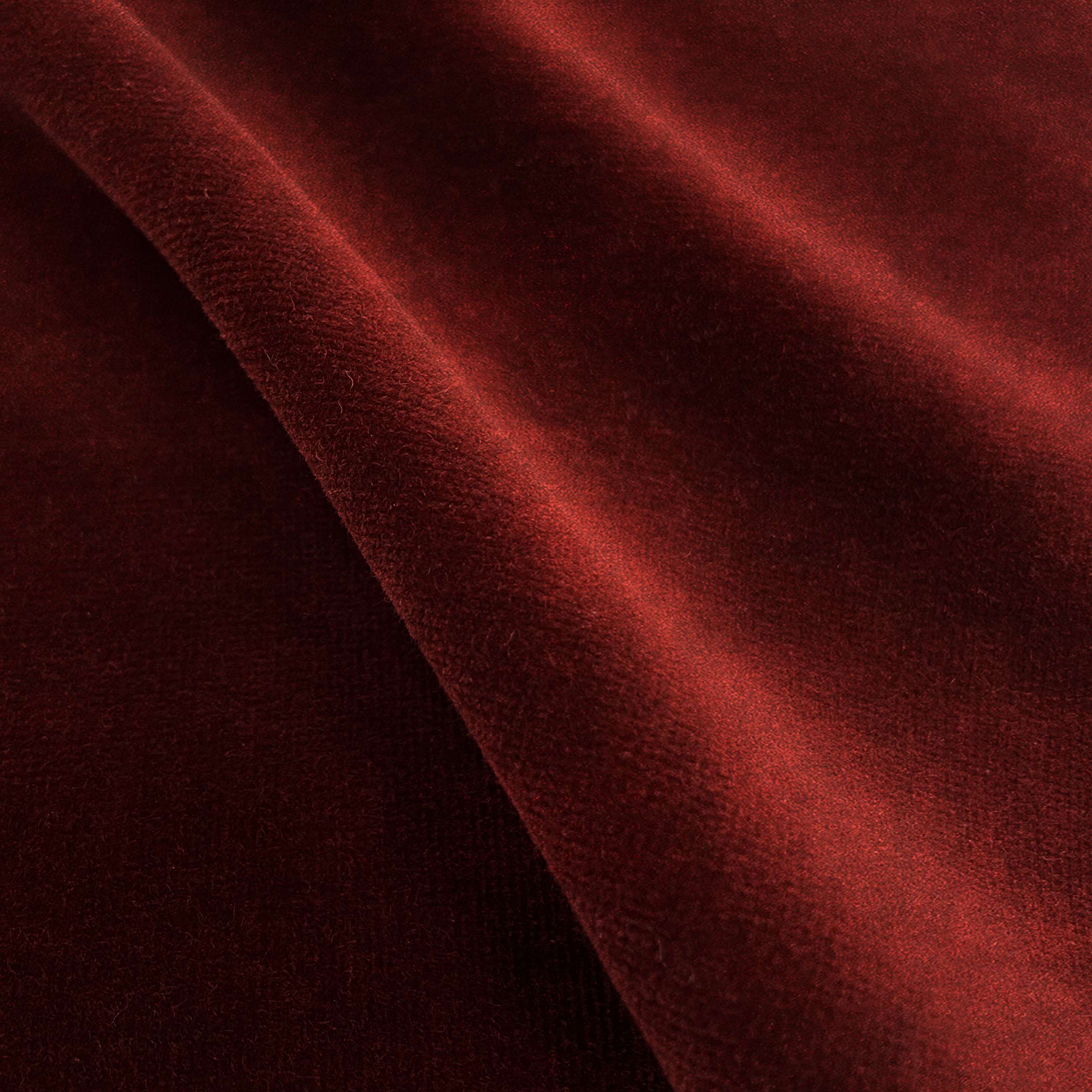 FABRIC
The MOROSI Dining Chair is upholstered with sumptuously dense cotton velvet, processed, finished and brushed for a matte shine finish in a rich red that is intensely vivid and invitingly alluring.