The remarkable MOROSI Dining Table comprises a beautiful table top with a diamond-shape motif of parquet veneer, juxtaposed with exquisite marbled sides and stainless steel legs in contrasting finish. Perfect proportions of wood, metal and stone in a masterpiece of creative balance.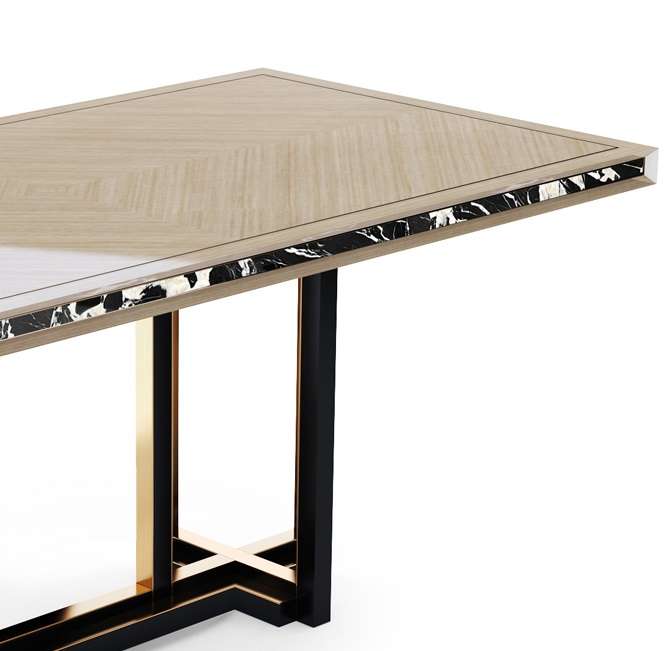 The MOROSI Dining Table is a manifestation of expert craftsmanship, handmade with precision. The mesmerising parquet veneer table top boasts of impeccable handiwork, with seamless decorative bronze strips inlay in hairline finish and contrasting black & white abstract natural marble* inlay on its sides, each complementing yet accentuating one another.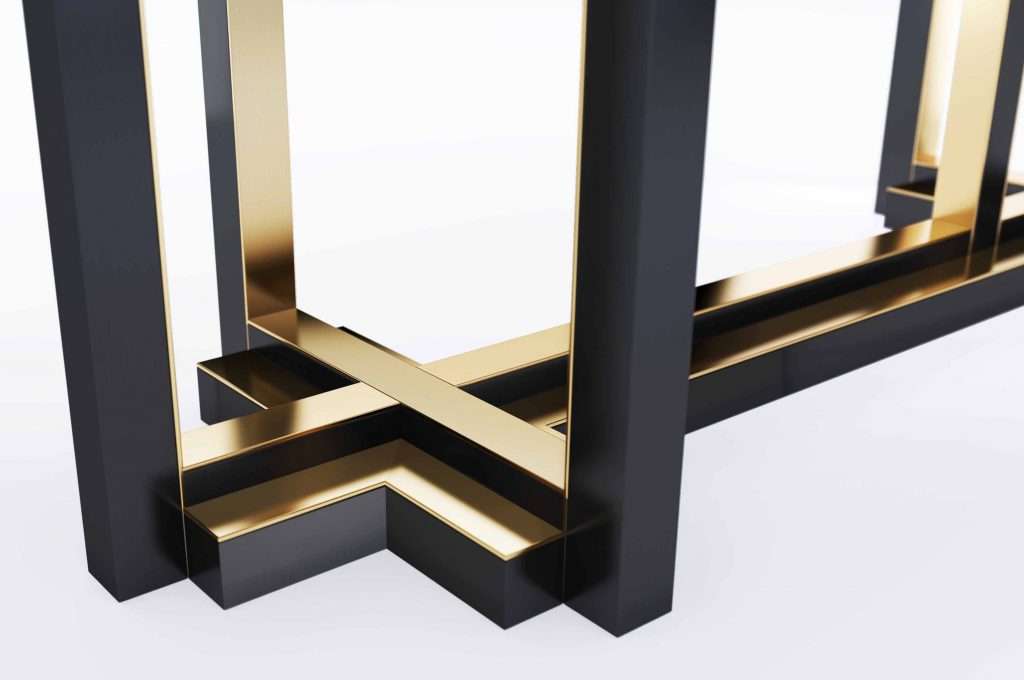 Featuring a table top that is supported on a stainless steel base structure with brilliant bronze and elegant black hairline finish, the MOROSI Dining Table exhibits skillful joinery in a classy yet minimalist design. 
Dimensions (cm): 180*90*76 (6 Seaters) / 220*105*76 (8 Seaters)
Top: Black & white abstract natural marble*, hardwood veneer with horizontal grain & bronze hairline finish
Legs: Bronze/black hairline finish
Assembly: No assembly required
Care instruction: Wipe clean with a damp cloth. No chemical cleaner is allowed.
Delivery: 10 to 12 weeks

BLACK & WHITE ABSTRACT NATURAL MARBLE*
The white abstract patterns on black natural marble* come together to form a captivating texture, evoking the impression of a stunning artwork. The irregular patterns contribute to a modern atmosphere, elevating the overall elegance of any interior space.