Discover the intricate PORTICA Dining Chair, inspired by the foliage of the fan-shaped traveller's palm, featuring a back of premium Italian fabric with mesmerising jacquard weaves in lush green, calling to mind the endless canopies and dense thickets of great forests. Enjoy its luxurious seat and backrest, upholstered with superior Nappa leather* that is delicate yet soft, processed using advanced leather technology and high precision equipment to retain its natural grain, yet is breathable, light- and wear-resistant.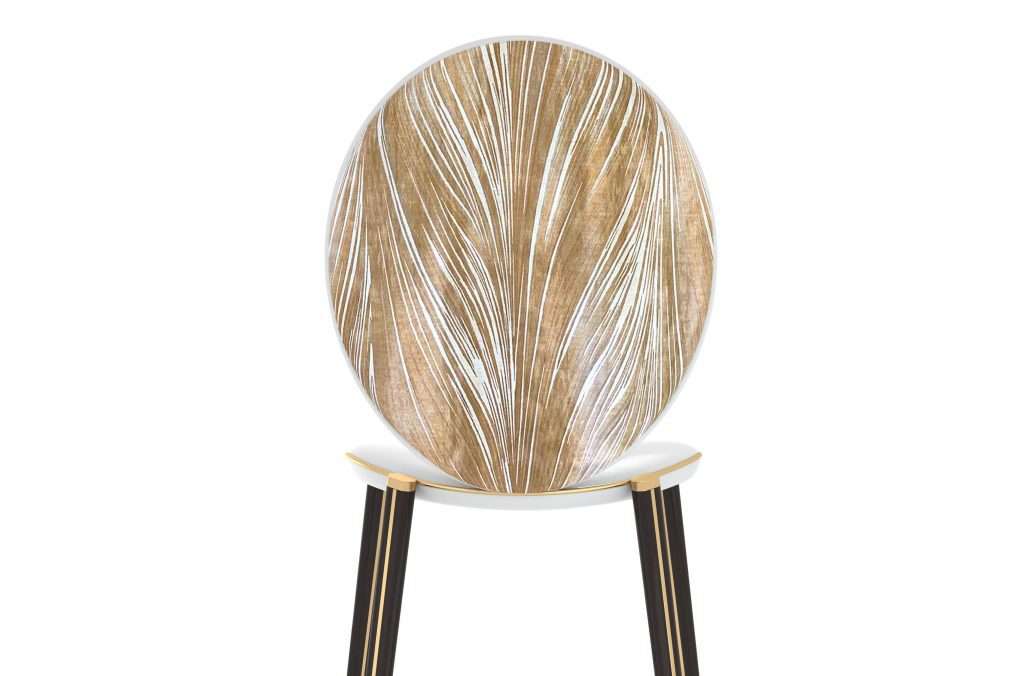 The PORTICA Dining Chair is a welcoming repose, a deluxe combination of first-class Nappa leather* top and unique textured fabric weave pattern on the backrest, where beauty meets tenacity In a perfect marriage.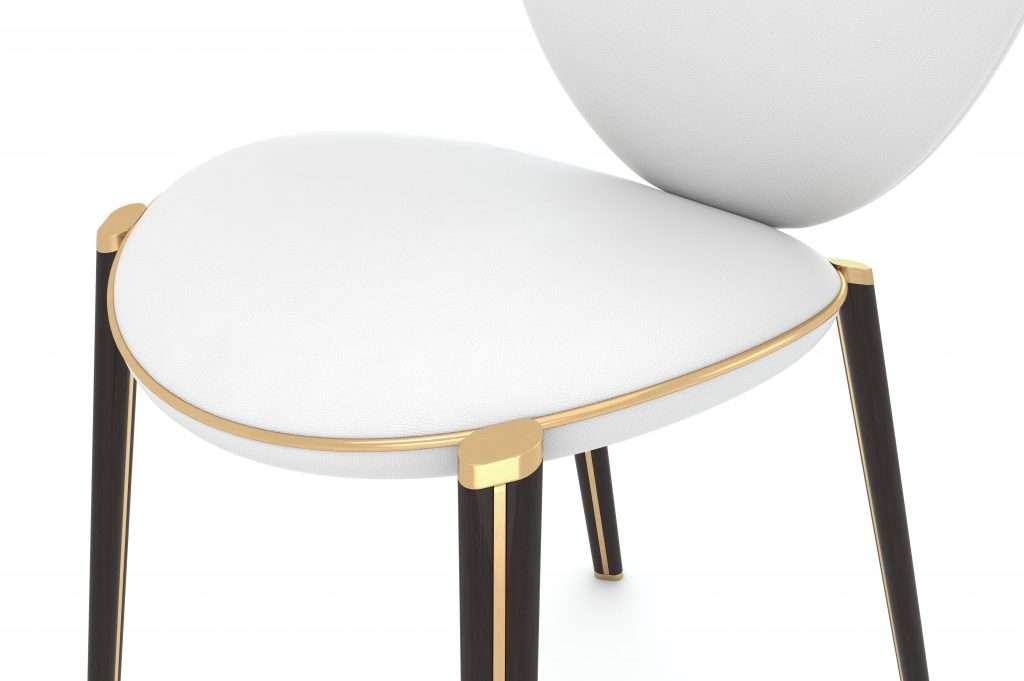 Marvel at the seamless and skillful joinery, combining a durable inner steel body for exceptional stability with solid walnut legs in black lacquer and bronze hairline finish that extends from the luscious seat, an enticing masterpiece reminiscing the melodies of the mystical rainforests. 
Dimensions (cm): 54*60*90
Upholstery: Nappa leather* & blend fibre (38%LI,35%TC,27%Polyester)
Frame: Bronze hairline finish & plywood
Seat Filling: Eco-friendly high density foam
Legs: Solid walnut in black lacquer & bronze hairline finish
Assembly: No assembly required
Care instruction: Professional cleaning is advised
Delivery: 8 to 10 weeks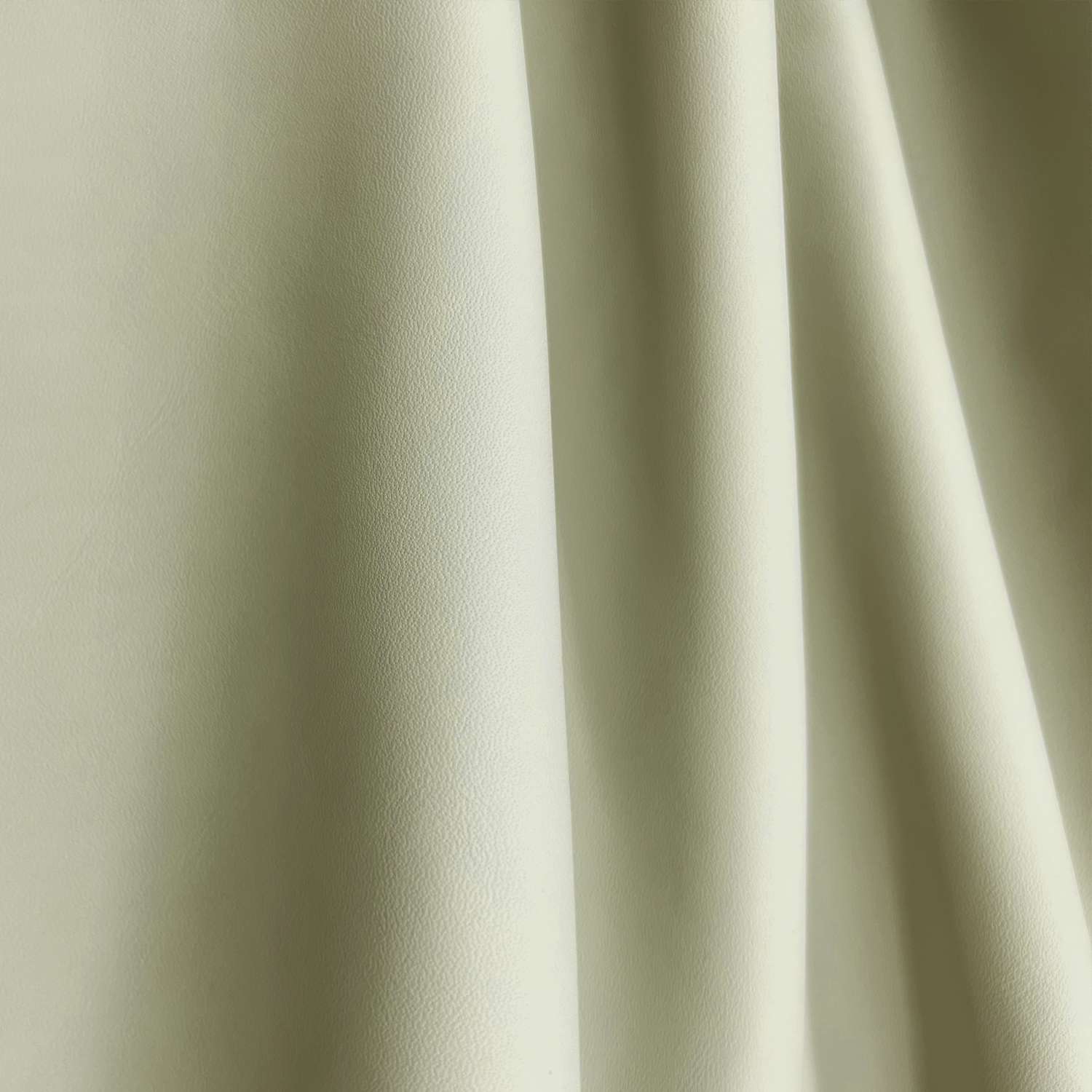 NAPPA LEATHER*
The PORTICA Dining Chair features premium leather*, refined through advanced tanning technology and high-precision leather making equipment. On its seats is top grade Nappa leather* treated to retain its natural characteristics, yet is supple and skin-friendly. It has a delicate and silky finish for light- and sweat-resistance and durability.