The distinguished PORTICA Dining Table is a masterpiece of precision and artistry inspired by the impressive rainforest tree. Showcasing a regal textured leg of oak resembling intricate trunks of yore, this is sealed with protective white lacquer, resting upon a splendid gold barrel for a subtle touch of decadence.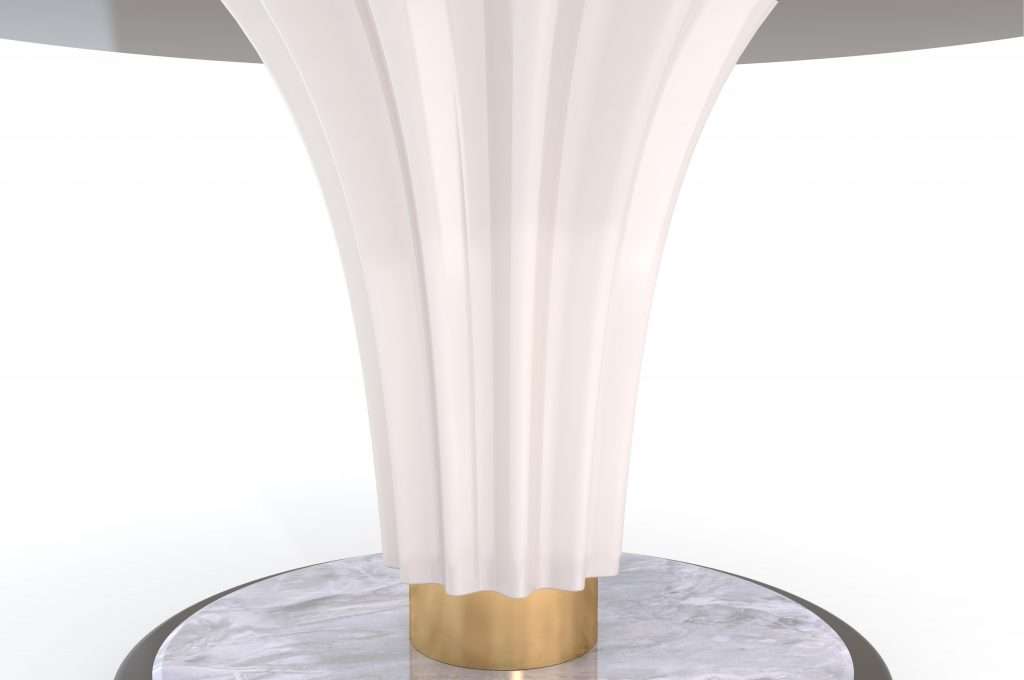 Like the crown of a resplendent rainforest tree, the PORTICA Dining Table extends majestically with a broad tabletop on a sturdy base, concluding with bronze and black hairline finish, exuding an aura of venerable elegance.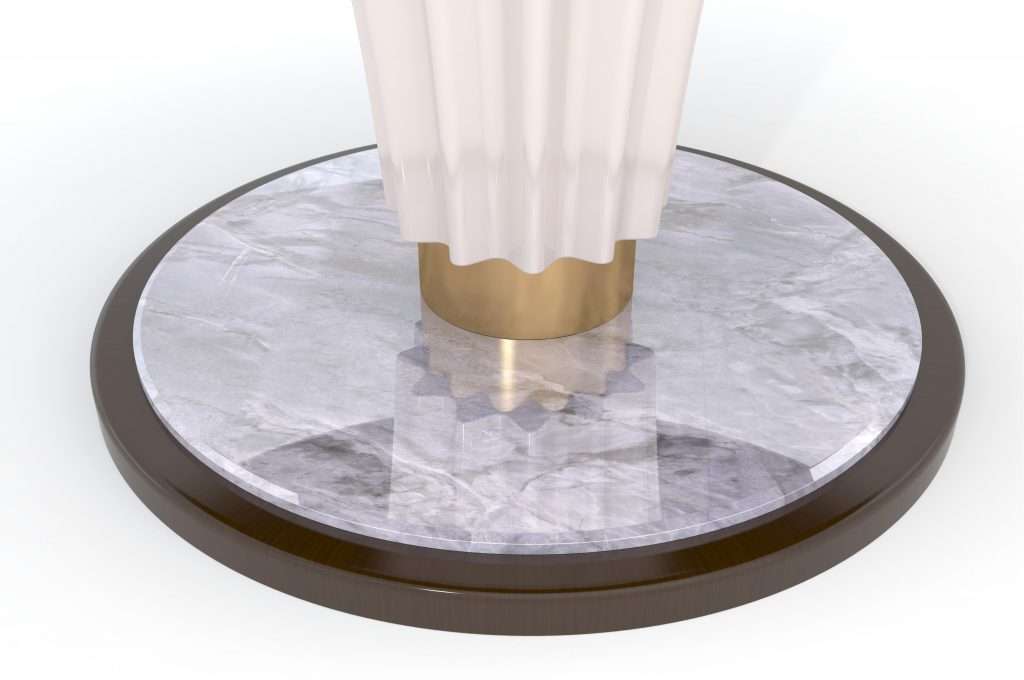 The charming PORTICA Dining Table has a natural marble* top and base treated with special stainless steel galvanised nano brushing technique for anti-fingerprint and anti-dust effects, easy to maintain, and easily a breathtaking sight to behold.
Dimensions (cm): ø130*77 (6 Seaters) / ø150*77 (8 Seaters)
Top: Natural marble*, walnut veneer with black lacquer & bronze/black hairline finish
Legs: Oak sealed with white lacquer for protection & bronze/black hairline finish
Base: Natural marble* & walnut veneer with black lacquer
Assembly: No assembly required
Care instruction: Wipe clean with a damp cloth. No chemical cleaner is allowed.
Delivery: 10 to 12 weeks

NATURAL MARBLE*
The PORTICA Dining Table features an elegant dark grey tabletop set off by white petal-shaped grains, exuding a subtle aura of romance and ethereal pleasures for a touch of irresistible charm.