The magnificent RINGA Coffee Table makes a striking silhouette with its angular presence, where elegant marble* meets durable stainless steel through expert workmanship, creating a perfect union that is both enduring and beautiful.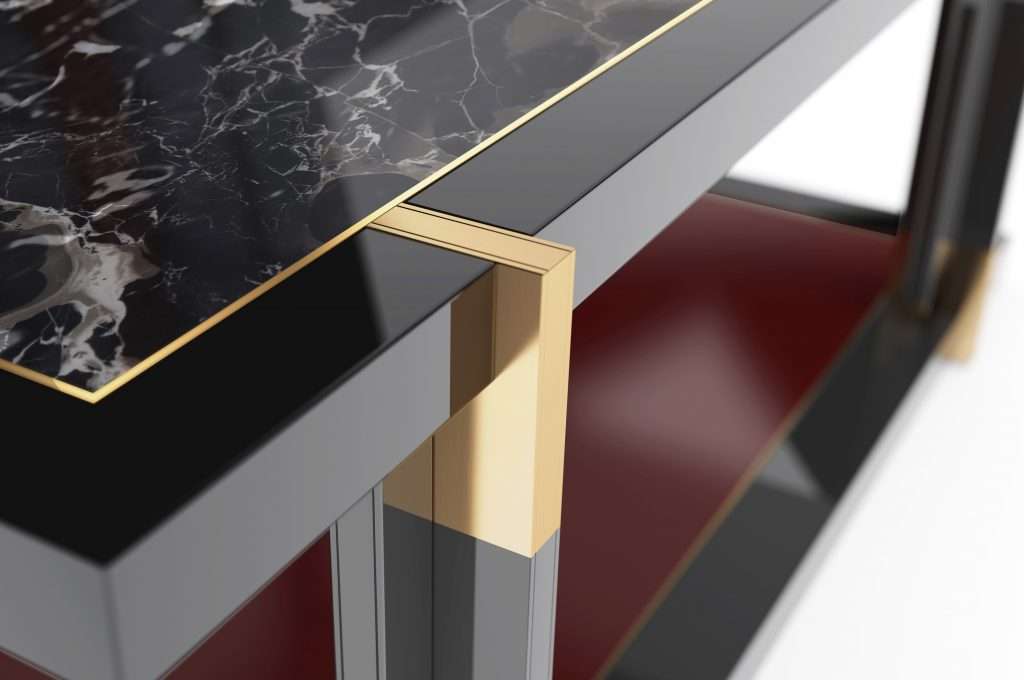 The RINGA Coffee Table makes an impression with handsome dark hues, first drawing attention to a luxurious black natural marble* top bordered seamlessly with decorative bronze accent in hairline finish, completed with sleek black lacquer finishing, an aura of regal excellence.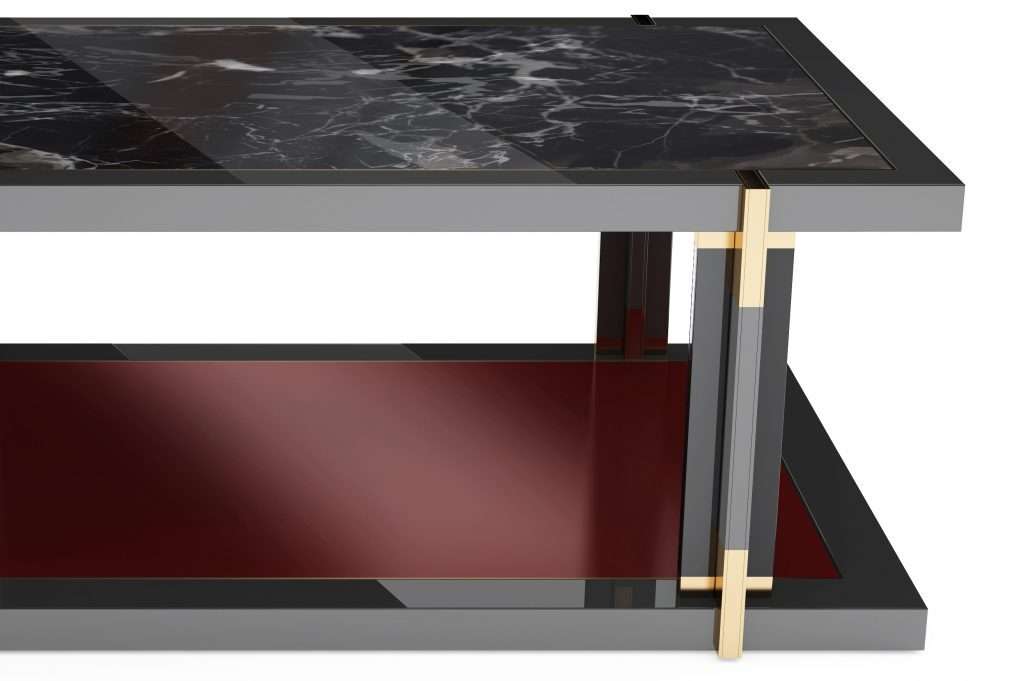 Admire its elegant yet sturdy stainless steel frame, formed through skillful joinery with bronze and black hairline finish, the impeccable detail of a meticulous design.
Dimensions (cm): 110*70*42
Top: Natural marble*, black lacquer & bronze hairline finish
Frame: Black/deep red lacquer & bronze/black hairline finish
Assembly: No assembly required
Care instruction: Wipe clean with a damp cloth. No chemical cleaner is allowed.
Delivery: 10 to 12 weeks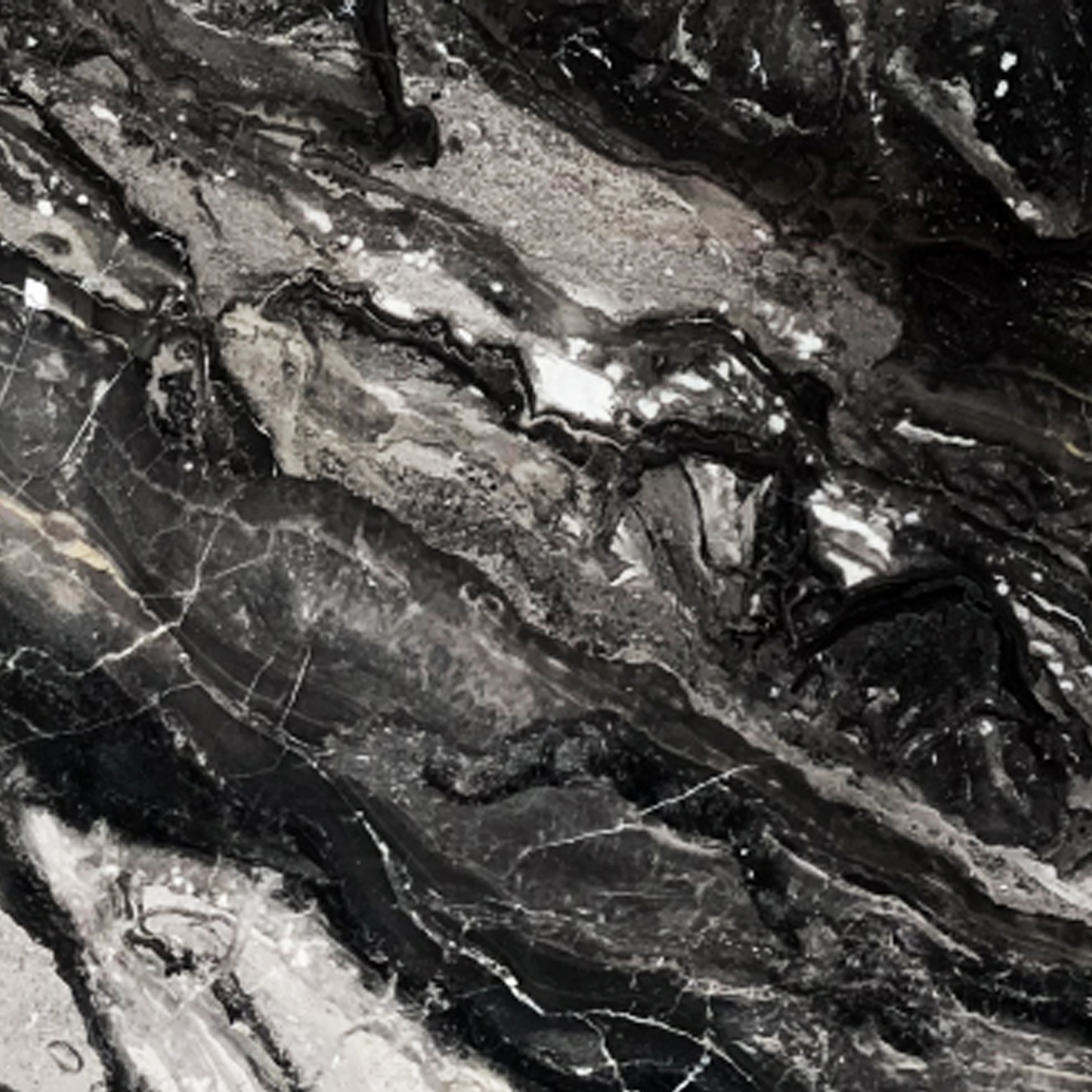 NATURAL MARBLE*
The RINGA Coffee Table is made of smooth clear marble reinforced through meticulous cutting, polishing and coating for durability. It showcases the exquisite creativity of nature, where deep black brown hues strike a beautiful contrast with the elegant grey grains in a surreal yet magnificent waterscape.