The magnificent RINGA Coffee Table makes a striking silhouette with its angular presence, where elegant marble* meets durable stainless steel through expert workmanship, creating a perfect union that is both enduring and beautiful.
The RINGA Coffee Table makes an impression with handsome dark hues, first drawing attention to a luxurious black & white abstract natural marble* top bordered seamlessly with decorative bronze accent in hairline finish, completed with sleek black lacquer finishing, an aura of regal excellence.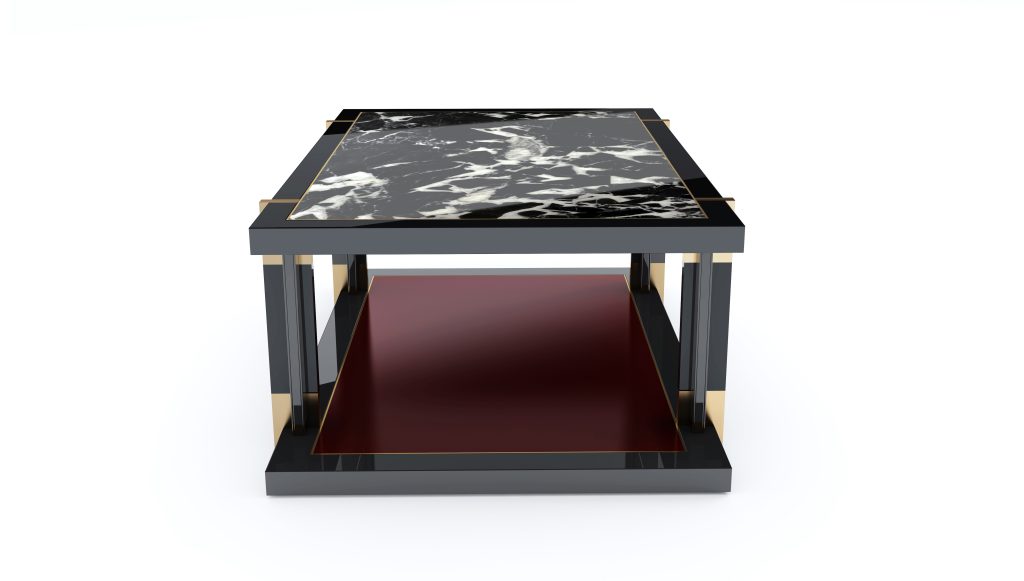 Admire its elegant yet sturdy stainless steel frame, formed through skillful joinery with bronze and black hairline finish, the impeccable detail of a meticulous design.
Dimensions (cm): 110*70*42
Top: Black & white abstract natural marble*, black lacquer & bronze hairline finish
Frame: Black/deep red lacquer & bronze/black hairline finish
Assembly: No assembly required
Care instruction: Wipe clean with a damp cloth. No chemical cleaner is allowed.
Delivery: 10 to 12 weeks

BLACK & WHITE ABSTRACT NATURAL MARBLE*
The white abstract patterns on black natural marble* come together to form a captivating texture, evoking the impression of a stunning artwork. The irregular patterns contribute to a modern atmosphere, elevating the overall elegance of any interior space.