Availability: 998 in stock
The spectacular VICINO Foyer Console is fashioned from white Volakas marble* with unique off-white grains and offers acoustical and thermal insulation. Featuring a beautiful curved console top resting on petal-shaped legs with metal trims, this enchanting piece perfectly complements an avant-garde interior style.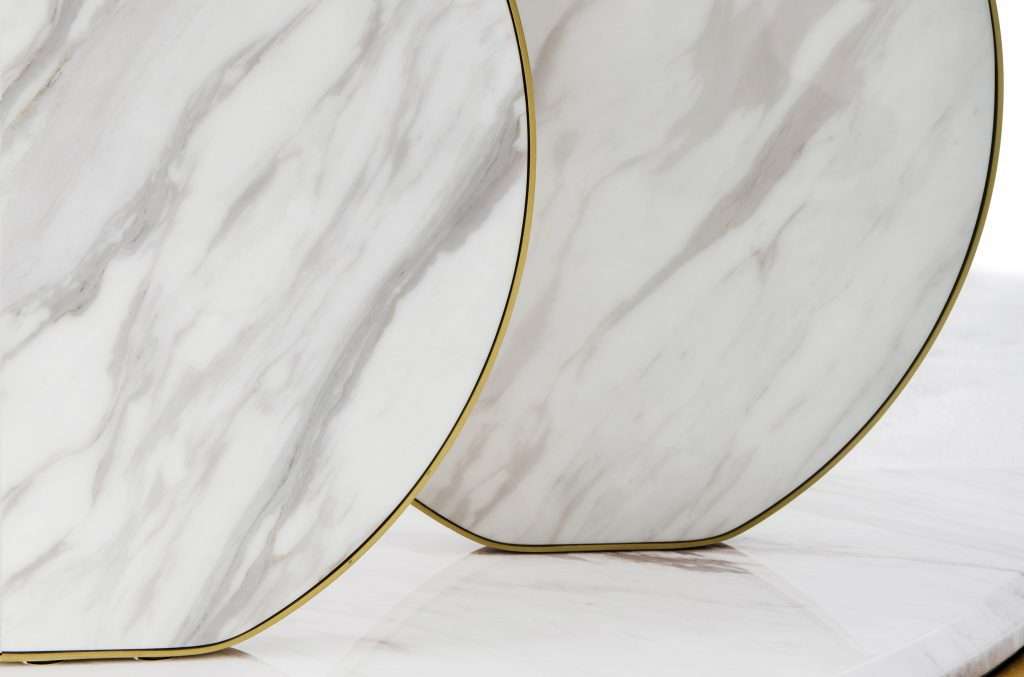 Made from elegant Volakas natural marble*, the streamlined tabletop rests gracefully upon unique petal-shaped legs, an illusion of precarious balance that belies this sturdy yet stunning centerpiece.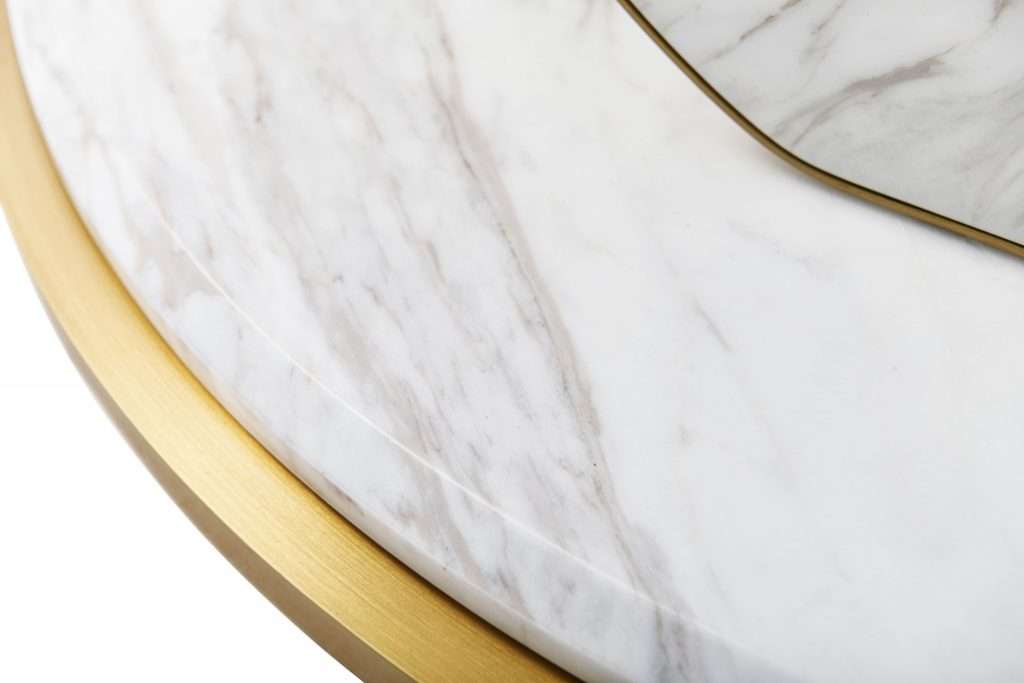 The VICINO Foyer Console is a work of skilful joinery techniques, concluding with exquisite stainless steel bronze hairline finish on its legs and base, surreal yet aesthetically pleasing. 
Dimensions (cm): 140*43*81
Top: Volakas natural marble*
Legs: Natural marble* & bronze hairline finish
Assembly: Easily assembled upon delivery
Care instruction: Wipe clean with a damp cloth. No chemical cleaner is allowed. 
Delivery: 8 to 10 weeks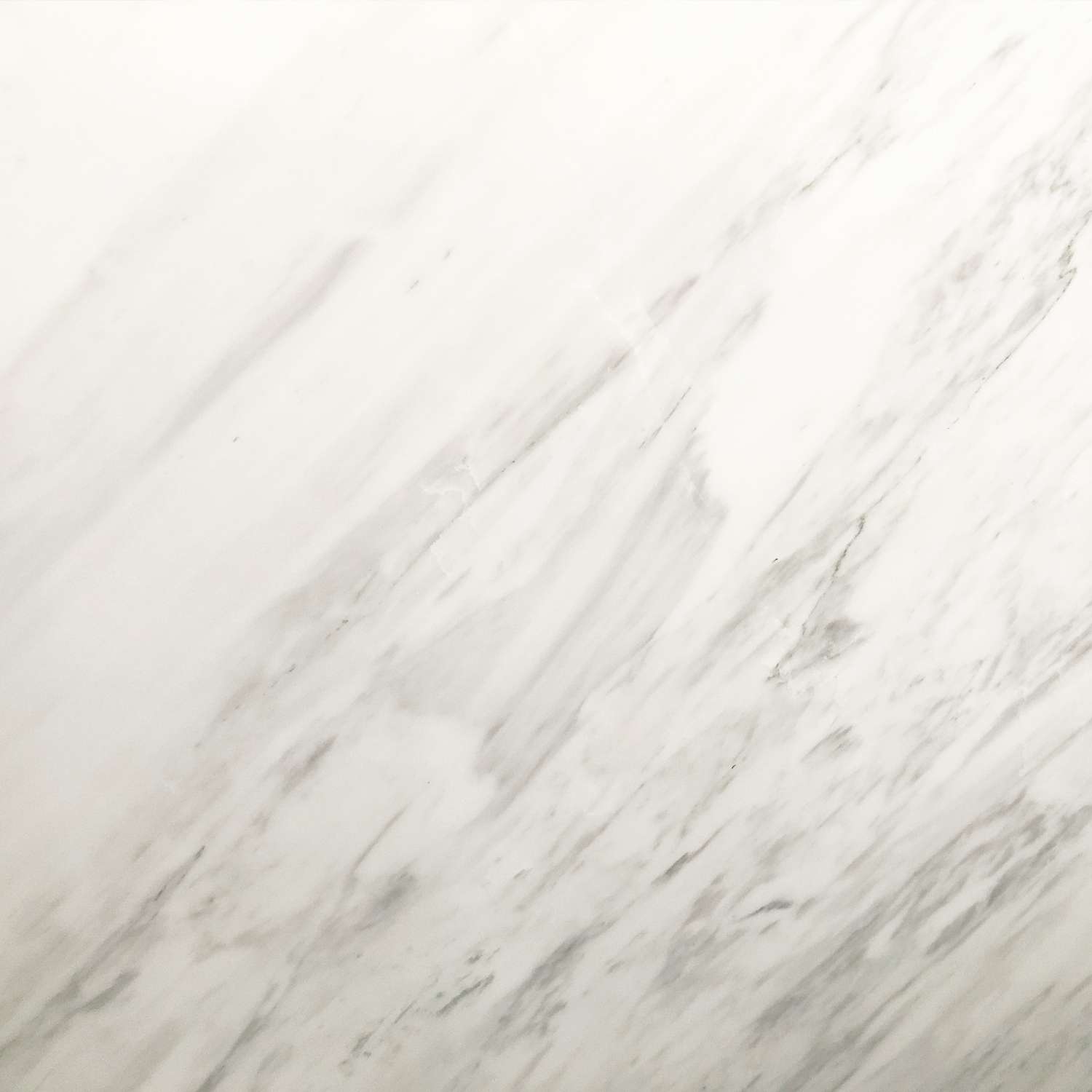 VOLAKAS NATURAL MARBLE*
Volakas natural marble* provides excellent acoustic and thermal insulation, showcasing a fine texture with naturally picturesque grains that offer a glimpse into the hidden traces of prehistoric civilisation.