The BAZANI Bar Cabinet features a distinctive art UV print of contrast scatter design. Ornate gold lines and beads radiating from a gleaming nexus, accentuated by its sleek black exterior with elegant bronze hairline finish, reminiscent of morning rays piercing through ancient windows to illuminate the dark.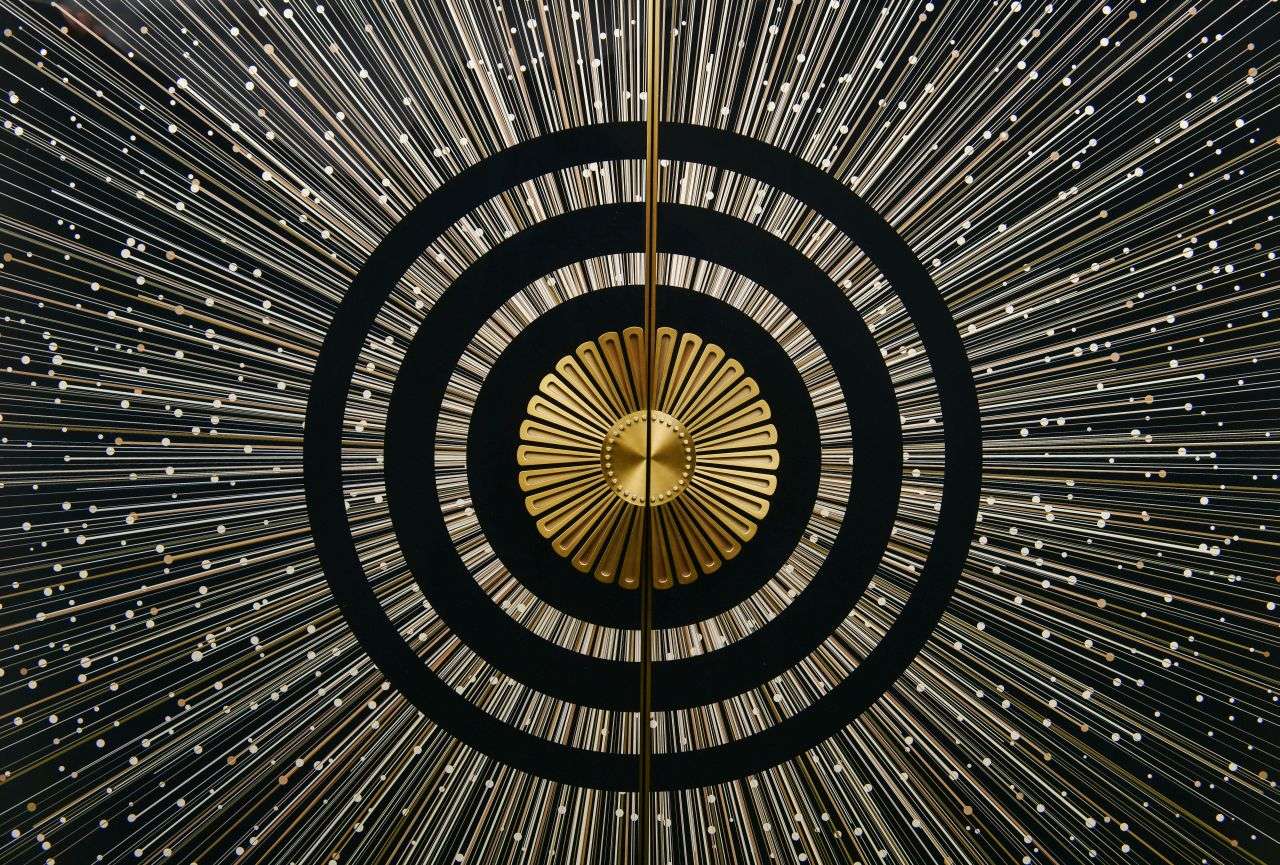 Meticulously constructed by master craftsmen, the cabinet's handles are an ode to the rose window. Made from pure metal with a fine, smooth finishing, the handles bloom like the evening primrose on a starry night.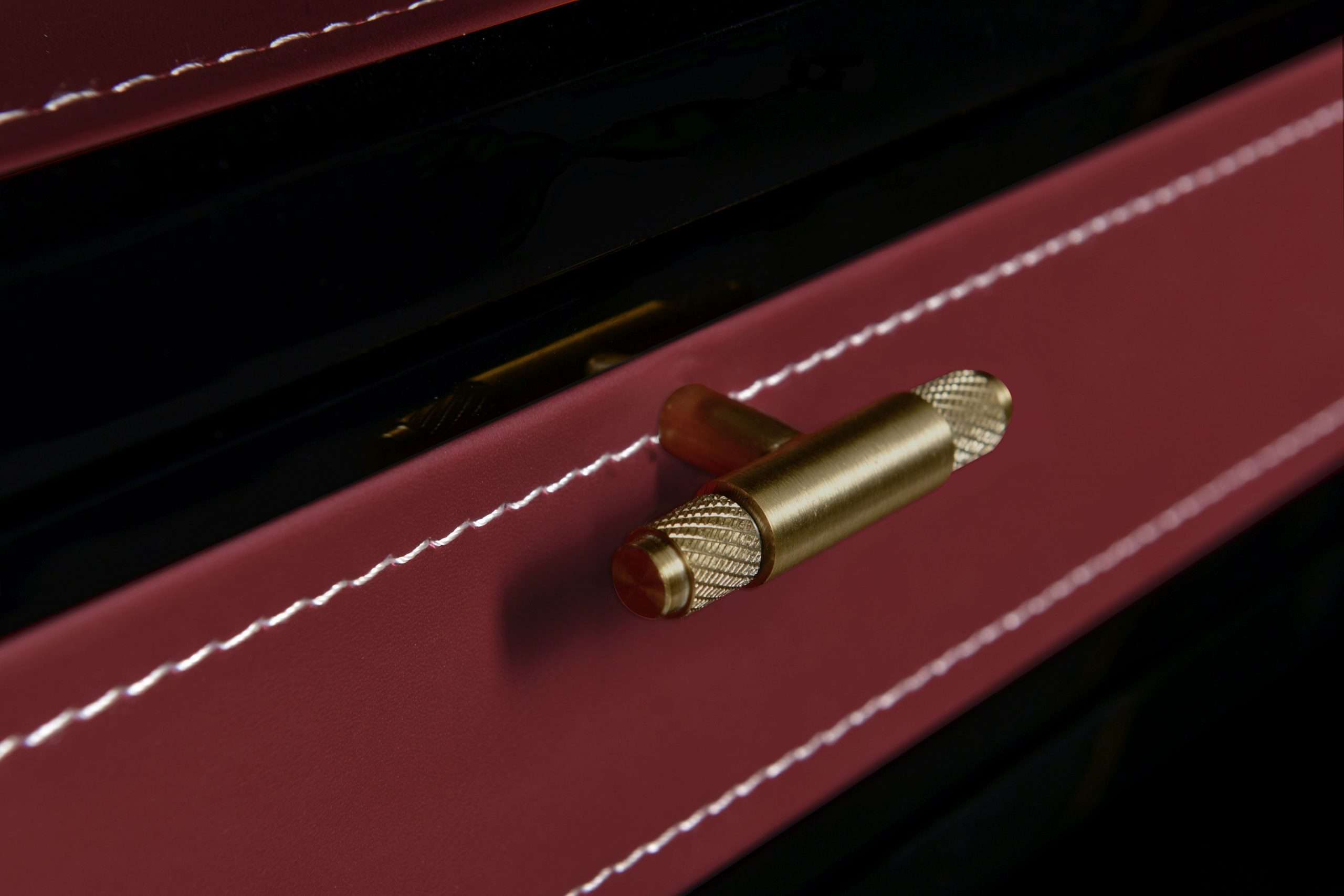 The internal shelves are made up of black panels and red Nappa leather* of the finest quality, exuding a quiet elegance befitting of this showpiece. The expertly stitched  first-class Nappa leather* exhibits class, tenacity, as well as light-fast, colour-fast and wear-resistant properties, yet is soft and sumptuous to the touch.
Dimensions (cm): 103*50*175
Cabinet: Bronze hairline finish, Nappa leather* & art UV print 
Legs: Black stainless steel & bronze hairline finish

Assembly: No assembly required 

Care instructions: Wipe clean with damp cloth. No chemical cleaner is allowed.
Delivery: 10 to 12 weeks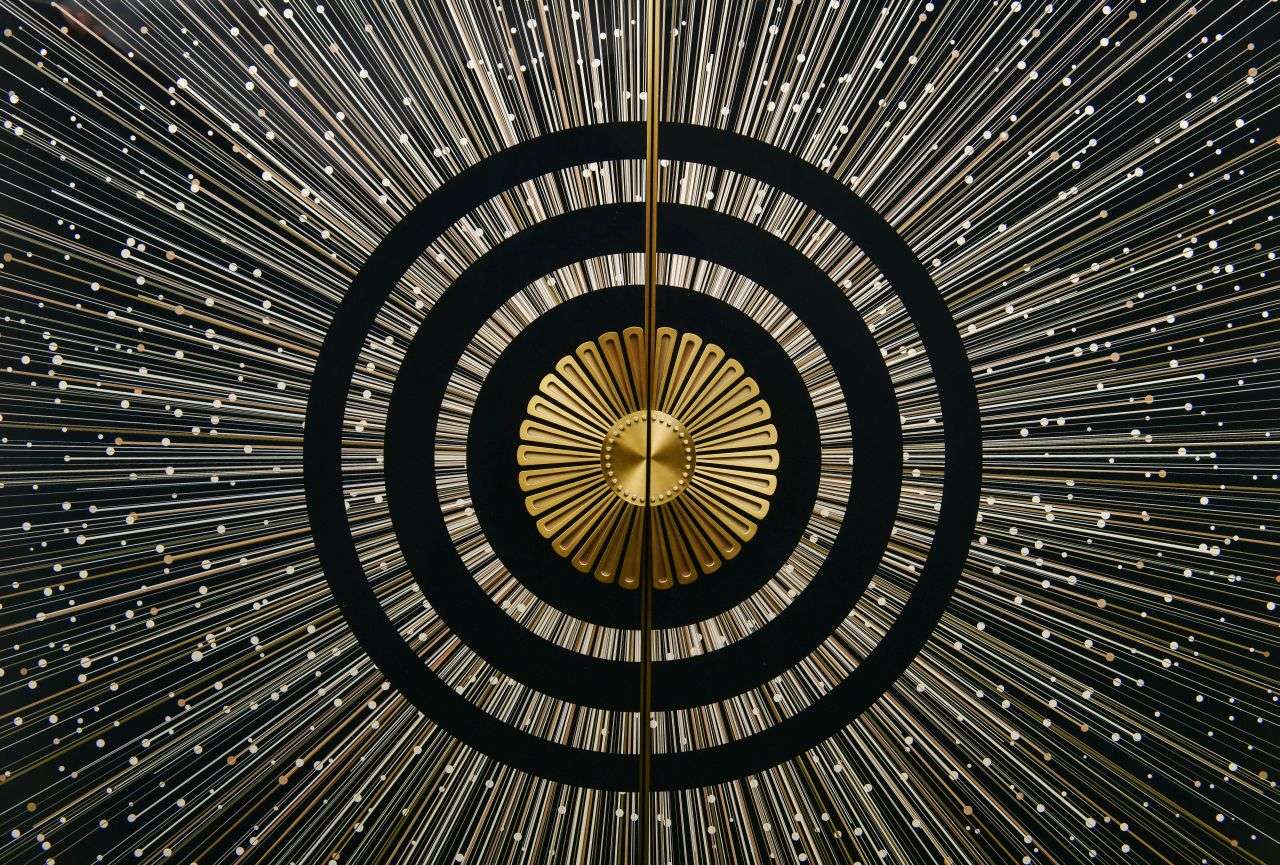 SPECIAL ART UV PRINT
Unique Ultraviolet (UV) printing technology on the door panels in distinctive contrast scatter design that is reminiscent of light filtering through ancient glass windows.