The DOVICO Bar Cabinet is crafted with first-class Nappa heavy leather* for an extravagant yet delicate touch that is light- and wear-resistant. Featuring pure metal handles in the shape of a floral-like aerial pattern and protective leather interior for fine glassware, this is an eye-catching piece that adds a touch of striking elegance to your living space.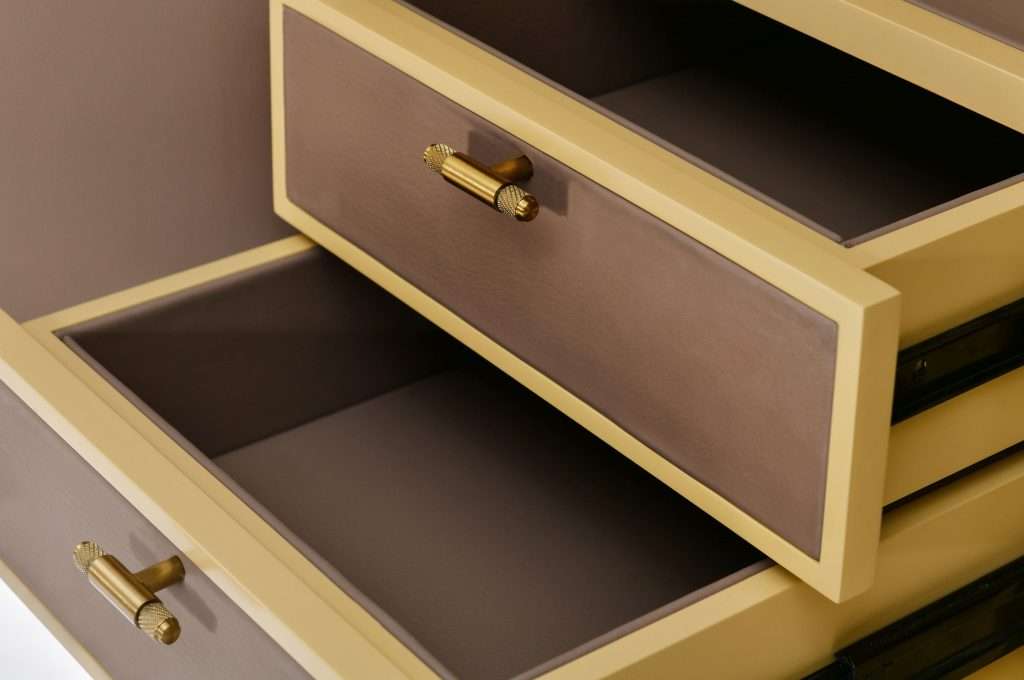 The DOVICO Bar Cabinet showcases a beautiful Nappa leather interior*, of durable temperament yet luxurious texture, impeccably lining the compartments for a subtle sense of lavishness.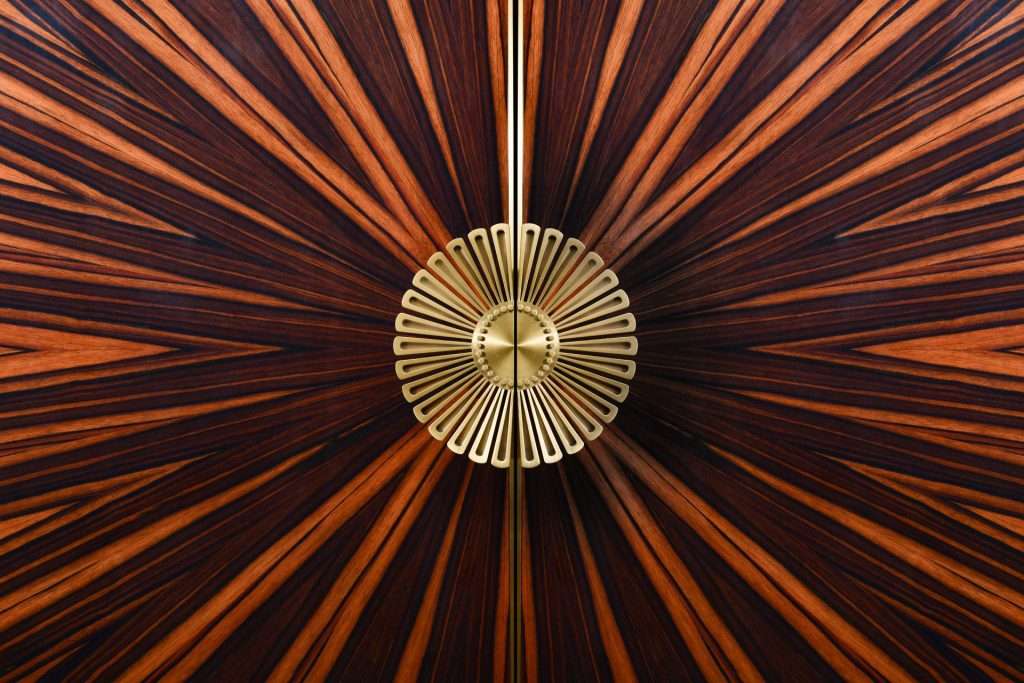 The door panels are skilfully crafted by hand, with a surface of ebony veneer and bronze hairline finish, complemented with metal handles in the shape of a radiant floral aerial pattern. Natural contrasting parquet grains that vary every so slightly in texture ensure no two cabinets are exactly the same, lending a touch of uniqueness to every piece.
Dimensions (cm): 82*50*165
Cabinet: Bronze hairline finish, ebony veneer & Nappa leather* (Slight variation in natural wood texture will occur)
Base: Stainless steel
Legs: Bronze & black hairline finish
Assembly: No assembly required
Care instruction: Wipe clean with damp cloth. No chemical cleaner is allowed. 
Delivery: 10 to 12 weeks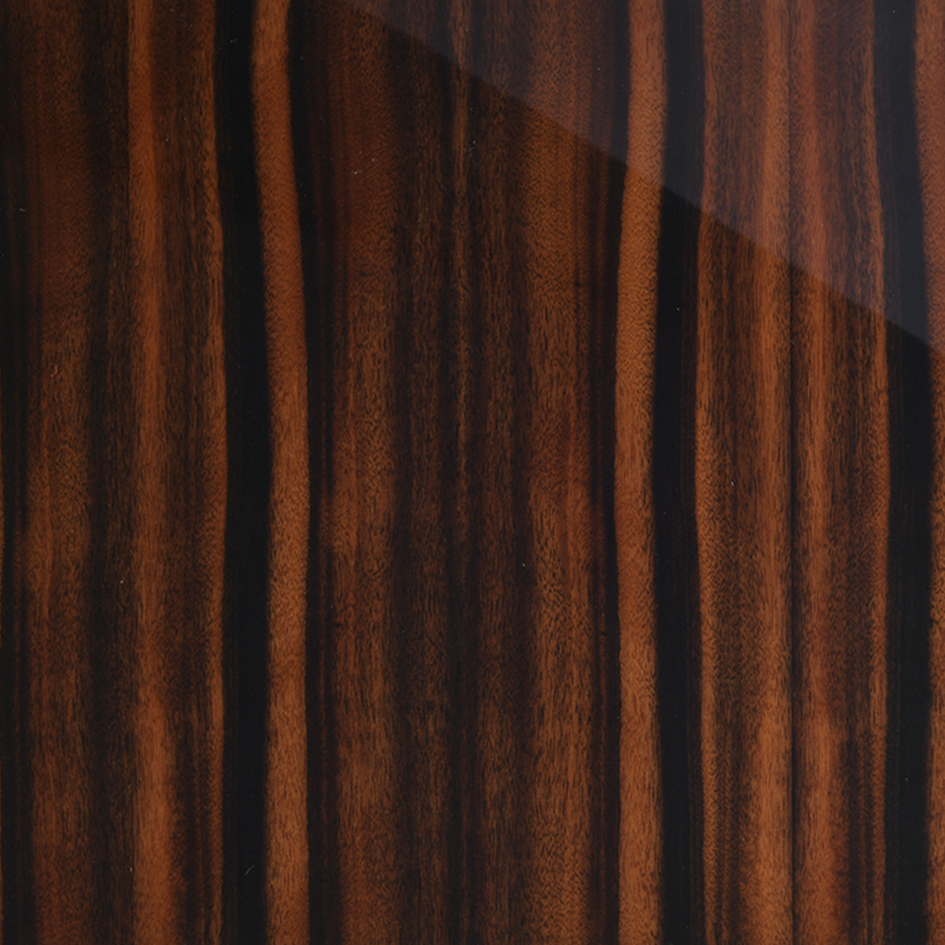 EBONY VENEER
Ebony is highly prized for its exquisite texture and extremely precious due to its long growing period. Ebony veneer is naturally textured in a rich chocolate brown alternating with irregular caramel brown patterns, reminiscing of poetic mountains and cascading rivers, hand made into luxurious parquet patterns for a subtle yet artistic impression.