The visually arresting CUCCO Sideboard features a frost-resistant black & white natural marble* top with white grains on a flared-out pattern of ebony veneer parquet, reminiscent of a fireworks display by night. Its internal shelves are lined with first-class Nappa heavy leather* that is both light- and wear-resistant, yet sumptuously soft to the touch, making a bold and beautiful statement.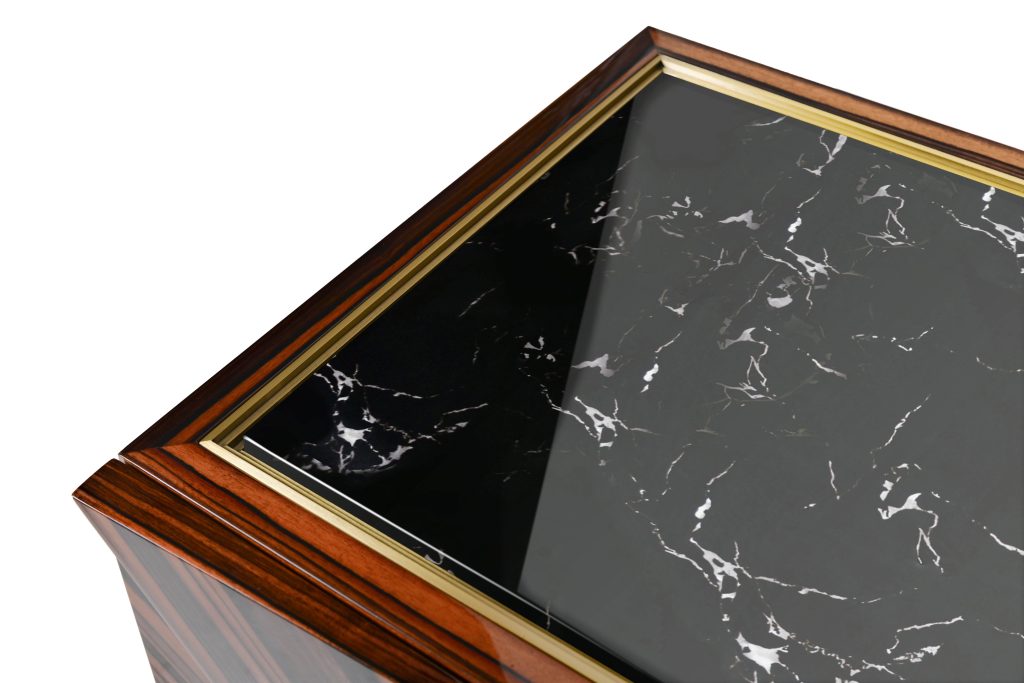 The CUCCO Sideboard is constructed with a black & white natural marble* top with bronze hairline finish, its grains creating a fluid contrast with the door panels' flare design.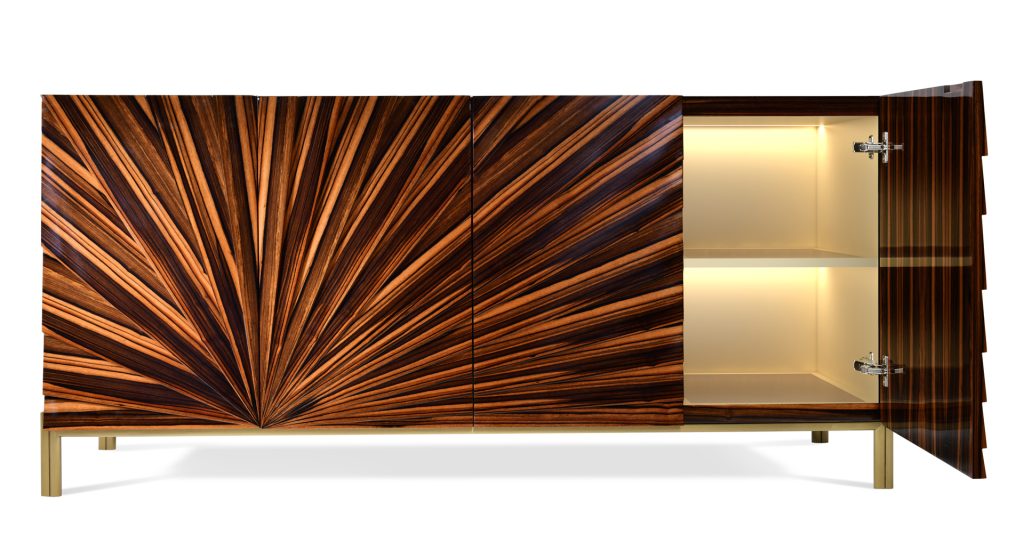 The door panels display a spectacular fireworks blossom pattern, recreated by hand, using natural ebony veneer of contrasting parquet grains. Coupled with the distinct concave and convex effect of the door panels, the CUCCO Sideboard presents a striking visual juxtaposition.
Dimensions (cm): 180*53*85
Top: Black & white natural marble*, bronze hairline finish & ebony veneer sealed with clear lacquer for protection (Slight variation in natural wood texture will occur)
Base: Stainless steel with bronze hairline finish 
Cabinet: Ebony veneer, bronze hairline finish & Nappa leather*
Assembly: No assembly required
Care instruction: Wipe clean with a damp cloth. No chemical cleaner is allowed. 
Delivery: 10 to 12 weeks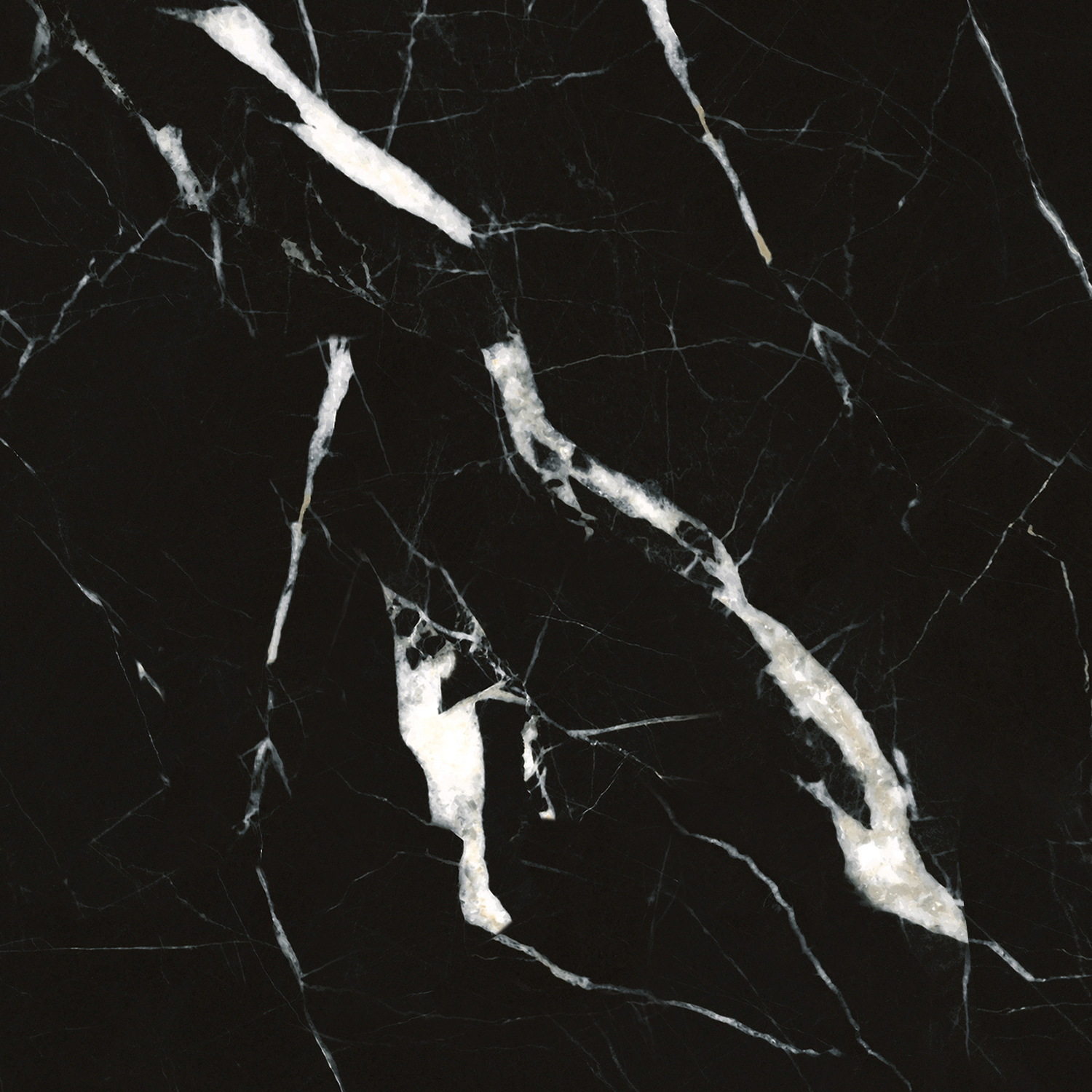 BLACK & WHITE NATURAL MARBLE*
The sophisticated white grains on black natural marble* embodies a striking interplay of colours and a soft natural texture, exuding a blend of refinement and romance. The irregular patterns lend a contemporary ambience, enhancing the overall elegance of any interior space.