Taking centre stage in your dining space will be the BLOM Dining Table, with its elegant pastel combinations set off by an intricately striking base. Delight in the exquisite tempered glass tabletop depicting silhouetted birds perched on branches, a stylised representation of shadow play, for a lavishly arresting impression.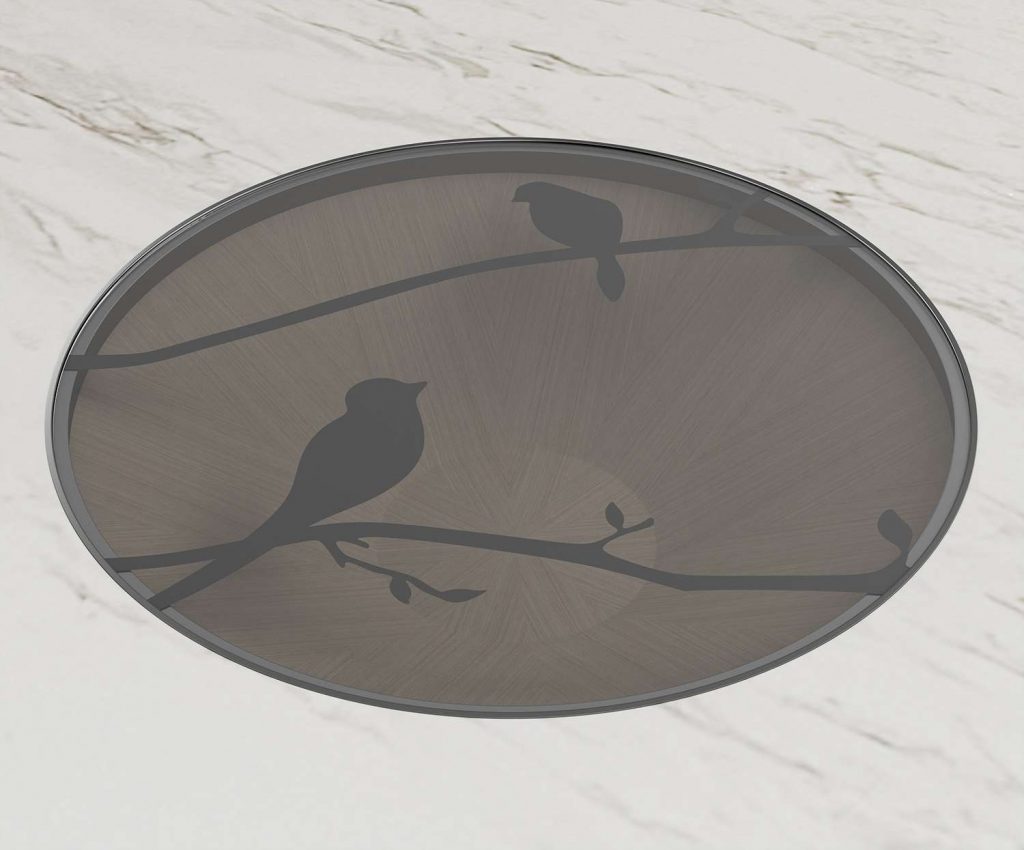 Taking inspiration from the art of shadow theatre, the visual of birds roosting, symbolic of familial bond and love, is imprinted in silhouette style, making a creatively eye-catching yet meaningful statement.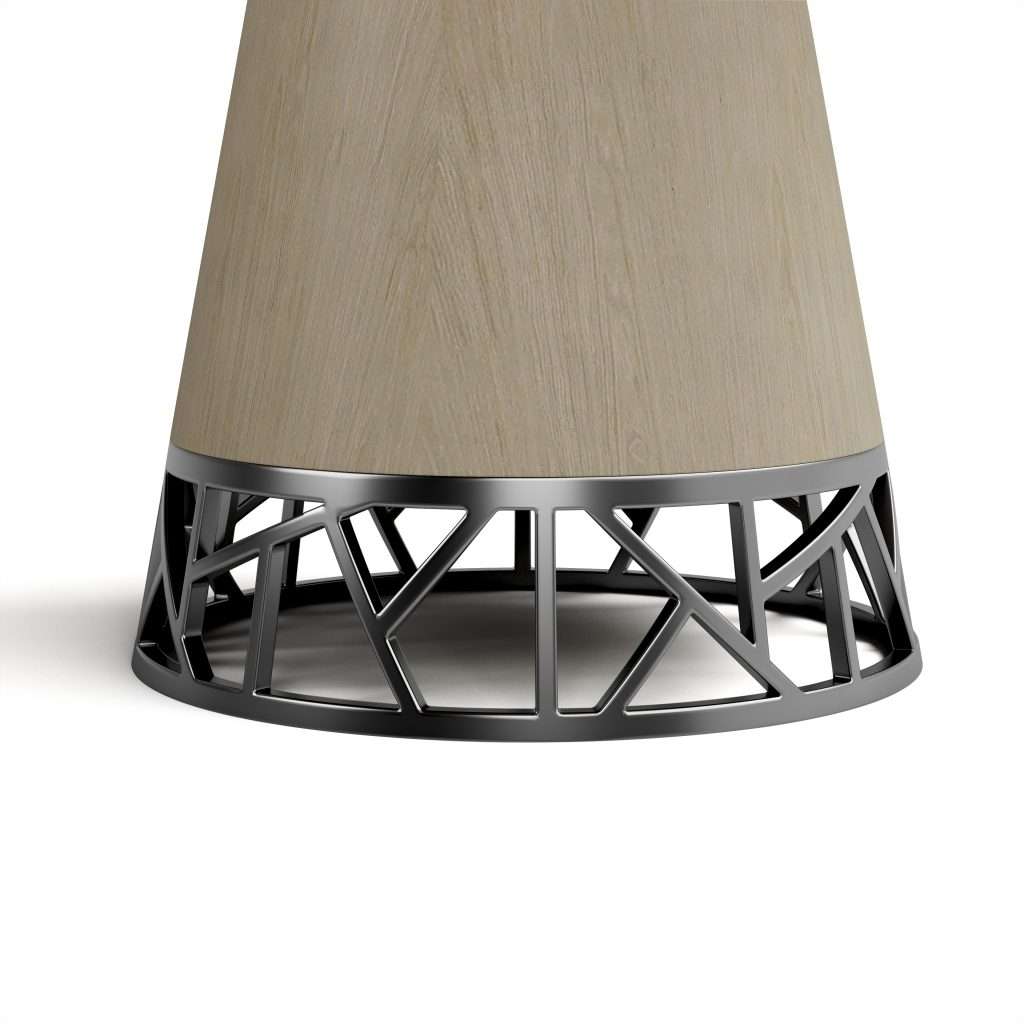 Riveting your gaze is the ornamental circular base, showcasing geometric lines in a modern grille of gun metal hairline finish, juxtaposing perfectly with its smooth oak veneer body.
Dimensions (cm): Ø120*76 / Ø150*76
Top: Volakas White Natural Marble* & plywood, toughened glass, gunmetal hairline finish & art UV print
Legs: Oak veneer with matte paint, plywood & gunmetal hairline finish
Assembly: Easily assembled upon delivery
Care instruction: Professional cleaning is advised
Delivery: 8 to 10 weeks

OAK VENEER
The oak veneer is made of natural and high-quality ecological wood. Showcasing a pure and uniform colour with an attractive natural grain, it exudes a refined air in which subtlety and class coexist in perfect balance.