Availability: 999 in stock
The minimalist ERICO Black Coffee Table is made of black & white natural marble* and luxury ebony, enlivened by intersecting lines meeting at an accent centre, an abstract interpretation of a firework burst. Sturdy and chic, complement with the ERICO White Coffee Table for a striking yet harmonious statement in your living space.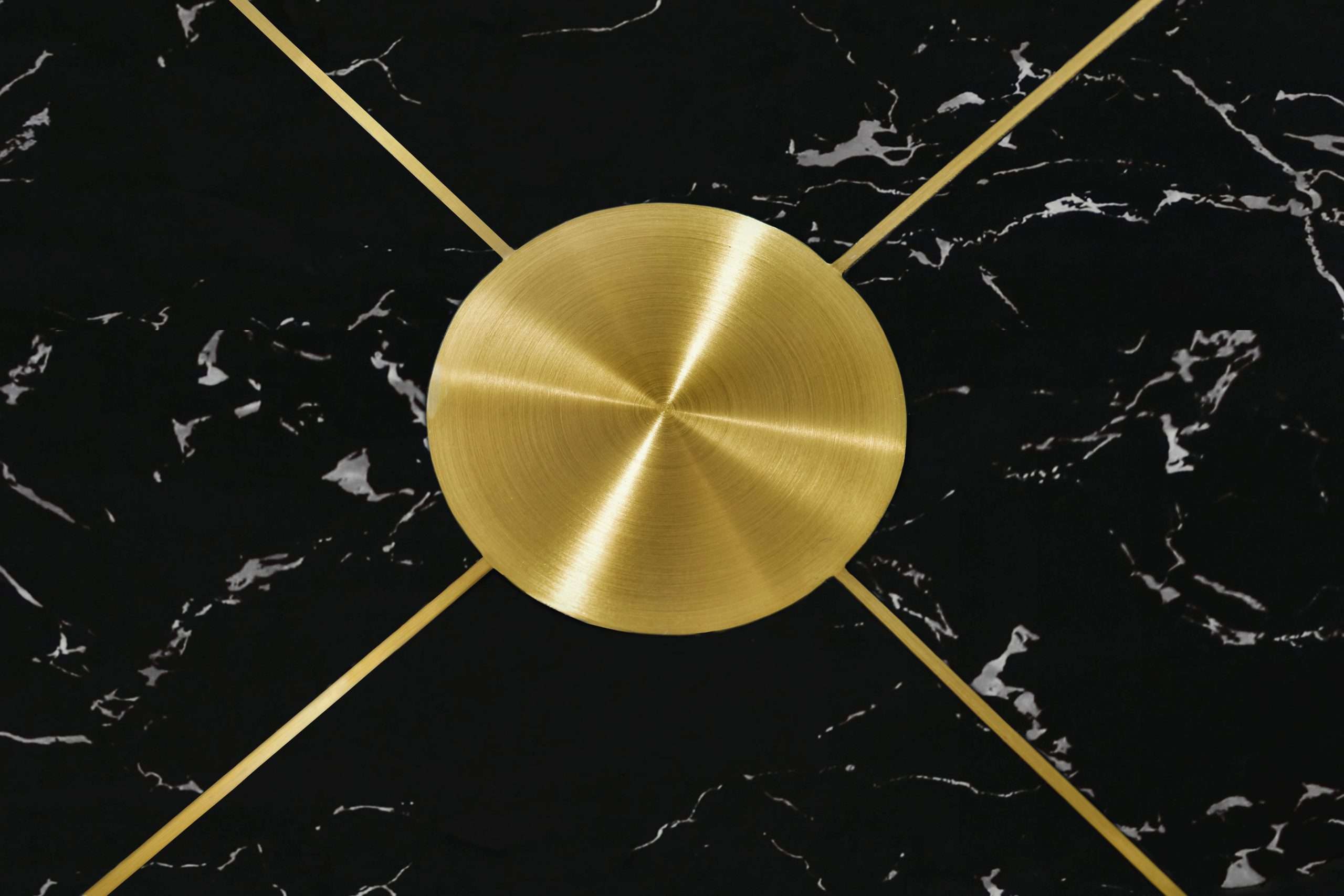 Created using a natural luxury black & white natural marble* top with a simple accent centre and seamless decorative bronze hairline finish, showcasing a subtle touch of resplendence amidst an aura of refinement.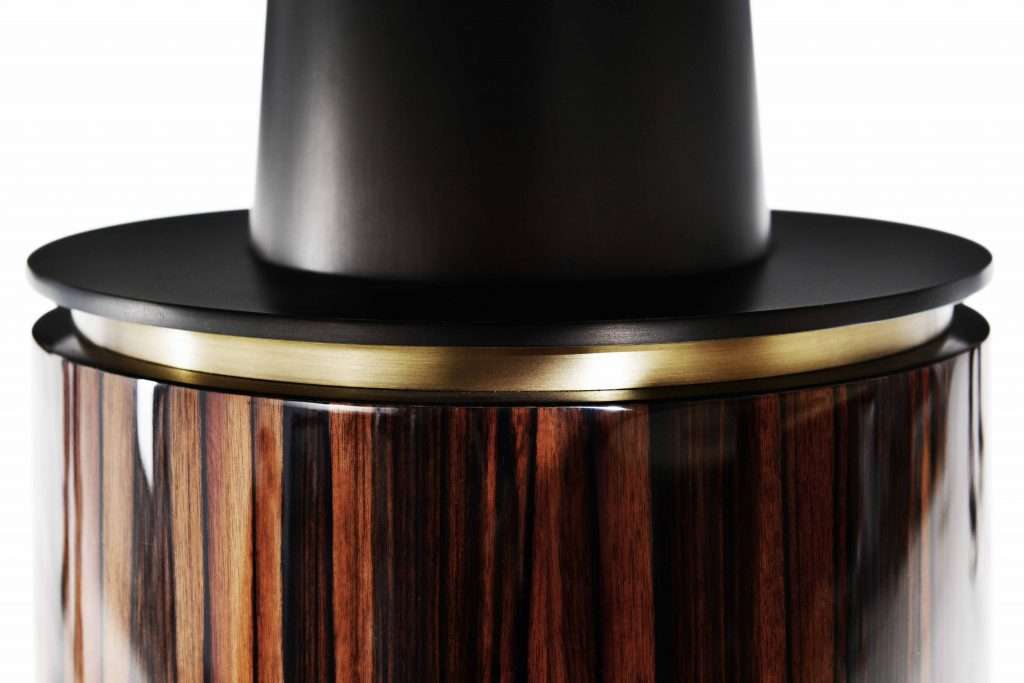 Featuring meticulous joinery work with stainless steel bronze and black hairline finish on its ebony veneer leg that converges up to support the table top, creating a vision of perfect poise. 
Dimensions (cm): Ø90*48
Top: Black & white natural marble* & bronze hairline finish
Legs: Ebony veneer, bronze & black hairline finish
Assembly: No assembly required
Care instruction: Wipe clean with a damp cloth. No chemical cleaner is allowed. 
Delivery: 8 to 10 weeks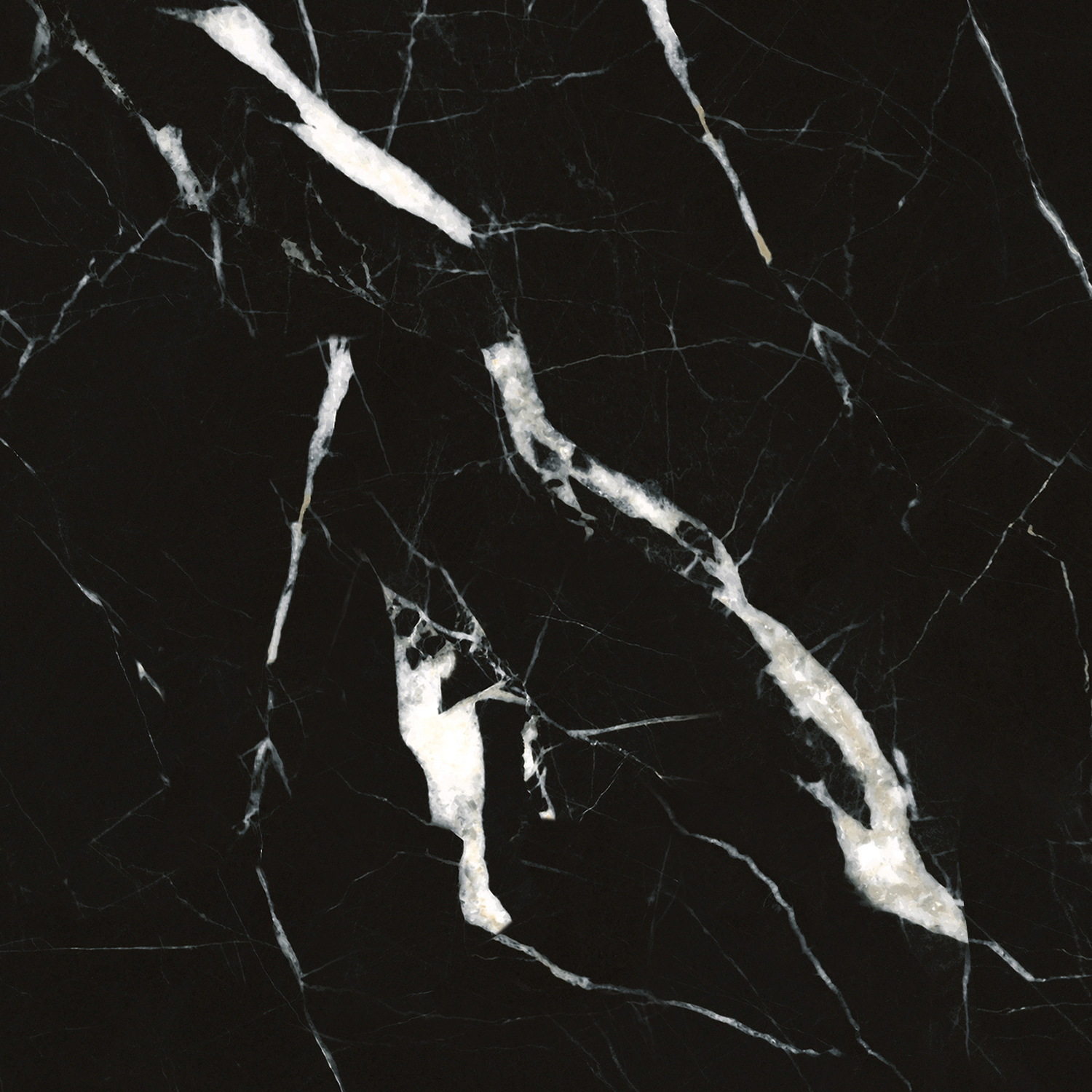 BLACK & WHITE NATURAL MARBLE*
The sophisticated white grains on black natural marble* embodies a striking interplay of colours and a soft natural texture, exuding a blend of refinement and romance. The irregular patterns lend a contemporary ambience, enhancing the overall elegance of any interior space.