The polygonal LIBRAE Bedside Table embodies precision, featuring symmetrical lines and complementing green and white shades. Comprising an oak veneer top and Nappa leather and plywood body, this cabinet conveys the Libra's ideal sense of harmonious balance through its material choice, and is the perfect companion for a delightfully charming living space.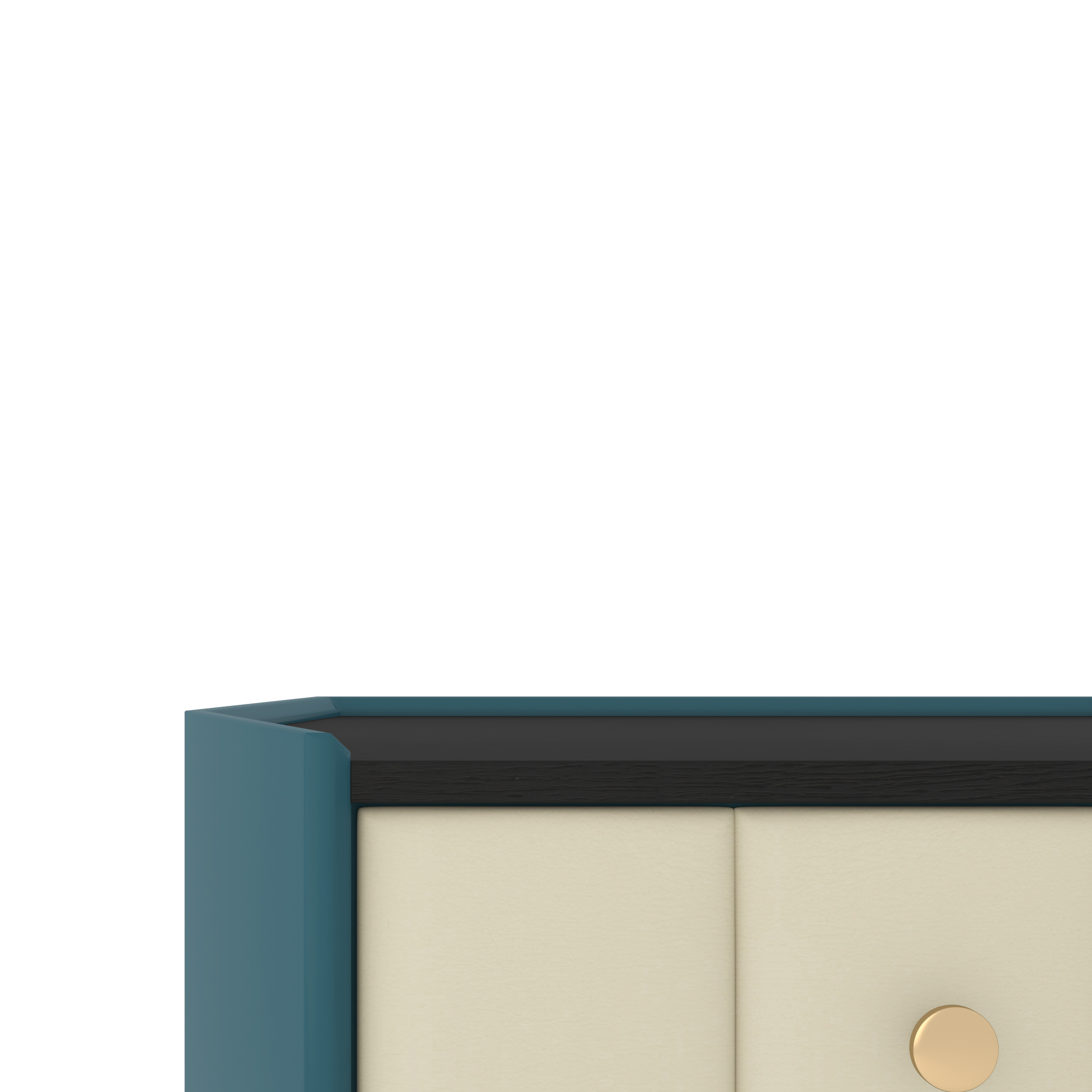 The cabinet's polygonal shape reminisces cutting edge precision, then draws attention to its perfect orderly lines. Soothing yet striking colour complements of white and green offset each other to create an ambience of balance.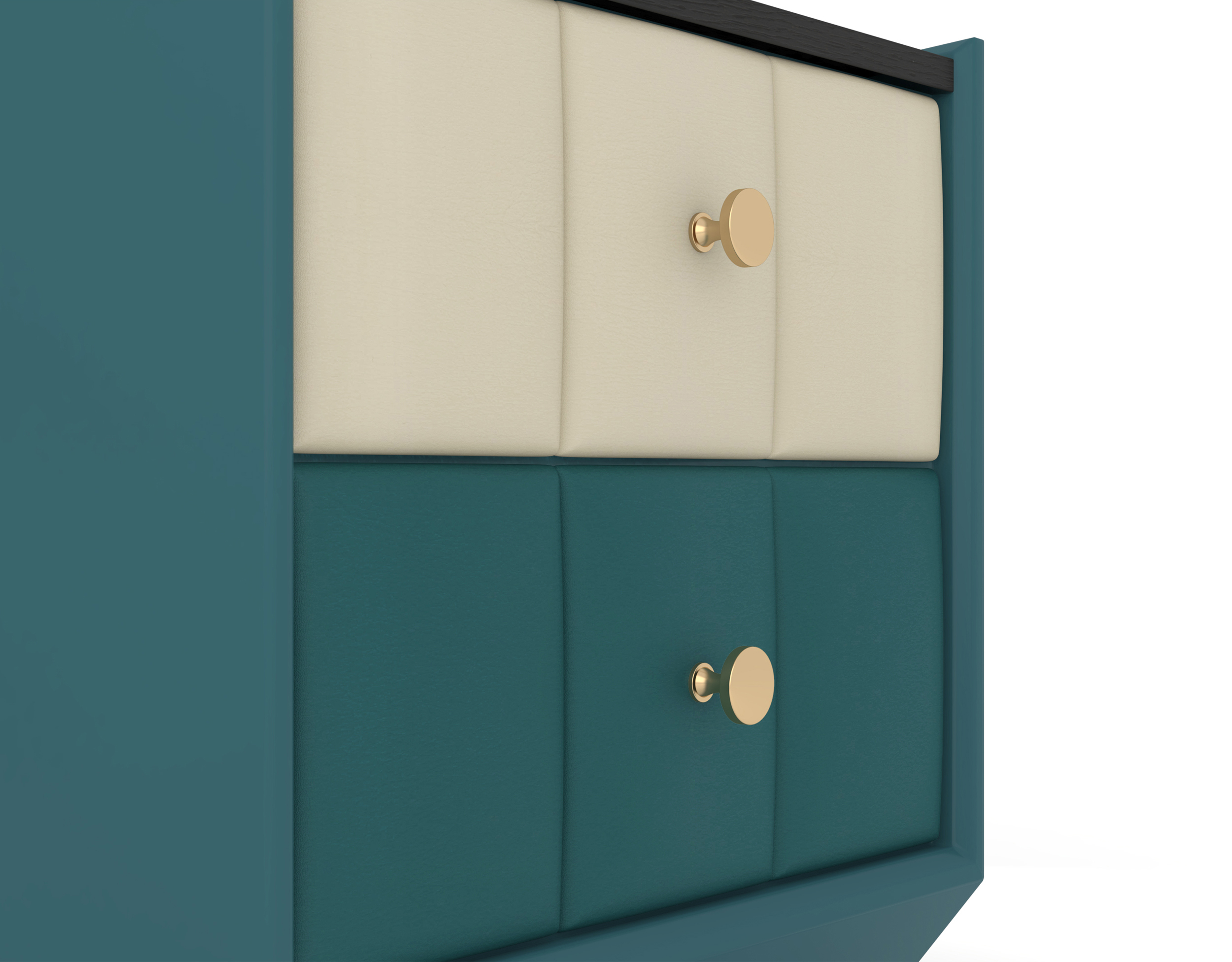 The LIBRAE Bedside Table features concealed self-closing drawers, allowing for an effortlessly enjoyable user experience.
Dimensions (cm): 56*42*40
Top: Oak veneer with black matte paint
Cabinet: Nappa leather* & plywood with green matte paint
Assembly: No assembly required
Care instruction: Wipe clean with damp cloth. No chemical cleaner is allowed.
Delivery: 8 to 10 weeks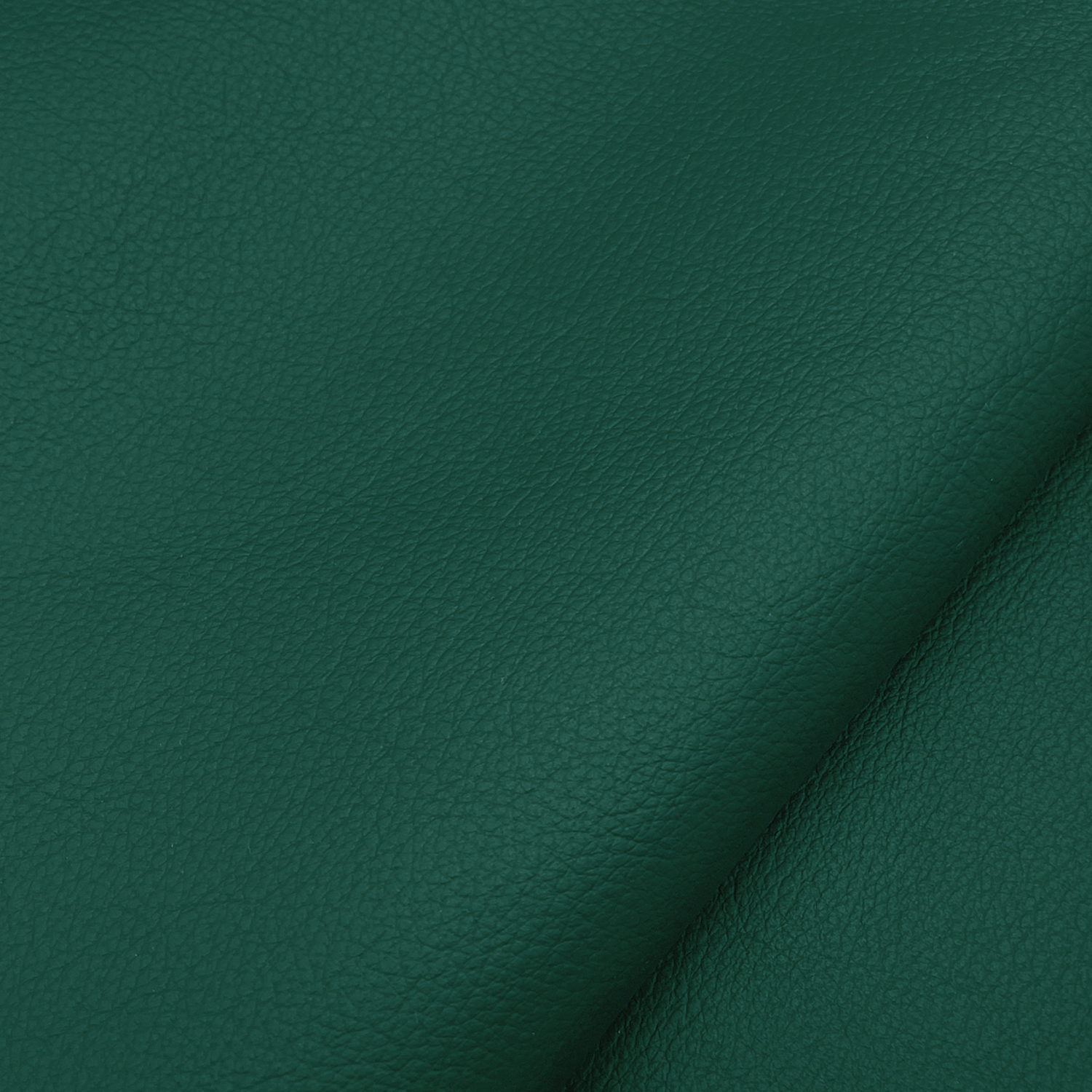 NAPPA LEATHER*
Top-grade cowhide leather is refined through advanced tanning technology and high-precision leather making equipment. Treated to retain its natural characteristics, it boasts of a delicate yet supple feel, and is beautiful, comfortable and durable.