Staying up to date with the latest sofa trends to keep your living space fresh and inviting? When it comes to one of the most significant pieces of furniture in your home – the sofa – upholstery trends play a pivotal role in defining the overall aesthetics. In 2023, the world of sofas is witnessing a fascinating blend of classic comfort and innovative designs. In this article, we explore the hottest sofa upholstery trends, helping you make an informed choice for your living room.
Before we begin, looking beyond upholstery, some other sofa trends are making waves like 
Modular

Designs offering adaptable seating solutions for changing lifestyles, 

Minimalist

designs which continue to captivate with clean lines and neutral colours, and

Customisation

to satisfy the desire for personalisation, from custom sizes to colours and styles to fit their unique taste.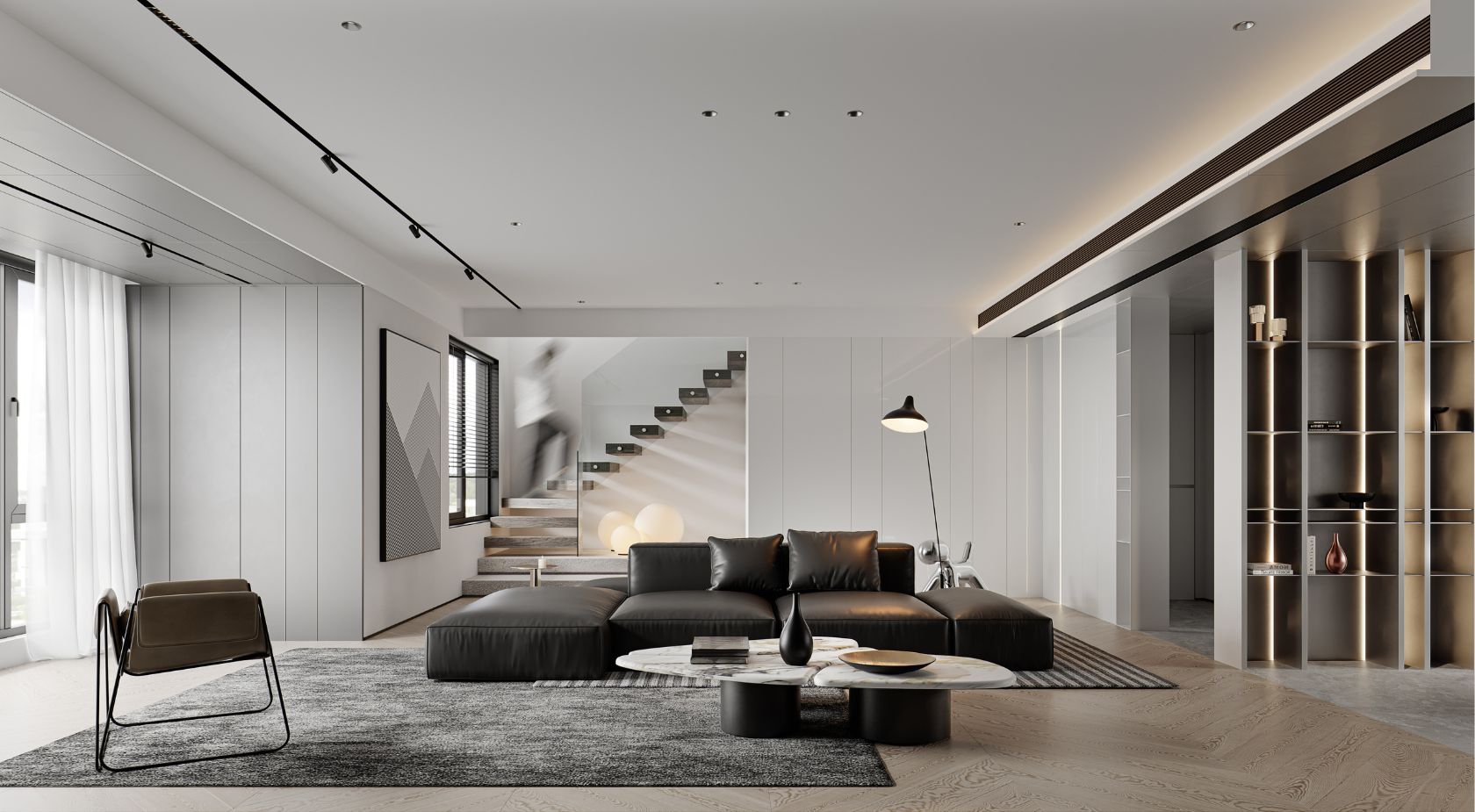 In the hype of the trend, Marano launched its sister brand, Marano Living – with more than 20 new sofa models, a curation of modernistic sectional sofas, flexible seating and modular designs that are highly customisable. 2-seaters and 3-seaters are also available for smaller spaces. On top of that, it offers a unique array of more than 100 material choices. Offering a new way of sofa shopping with versatile configurations of seating arrangements and personified style.
The sofa upholstery trends of 2023 offer a wide array of choices, catering to sustainability, luxury, and individual preferences. Whether you opt for eco-friendly materials, the timeless allure of genuine leather, or the latest design trends, you can transform your living space into a stylish sanctuary that reflects your values and personality.
1.  Sustainable Upholstery Materials
2023 is all about sustainability, and this trend extends to sofa upholstery. Eco-conscious homeowners are opting for materials like recycled fabrics, organic cotton, and faux leather made from sustainable sources. Sustainable upholstery materials are not just a passing trend but a conscious choice that benefits the environment, your health, and the global community. 
Sourced and produced with a focus on minimising harm to the environment, these materials often involve the use of recycled or renewable resources. By incorporating these materials into your interior design projects, you contribute to a more sustainable and responsible approach to furnishing your living spaces. It's a small yet meaningful step toward a greener, more eco-friendly world.
Explore Marano's selection of Eco-fabrics and Eco-leather launched together with Marano Living which offers a unique array of more than 100 materials choices.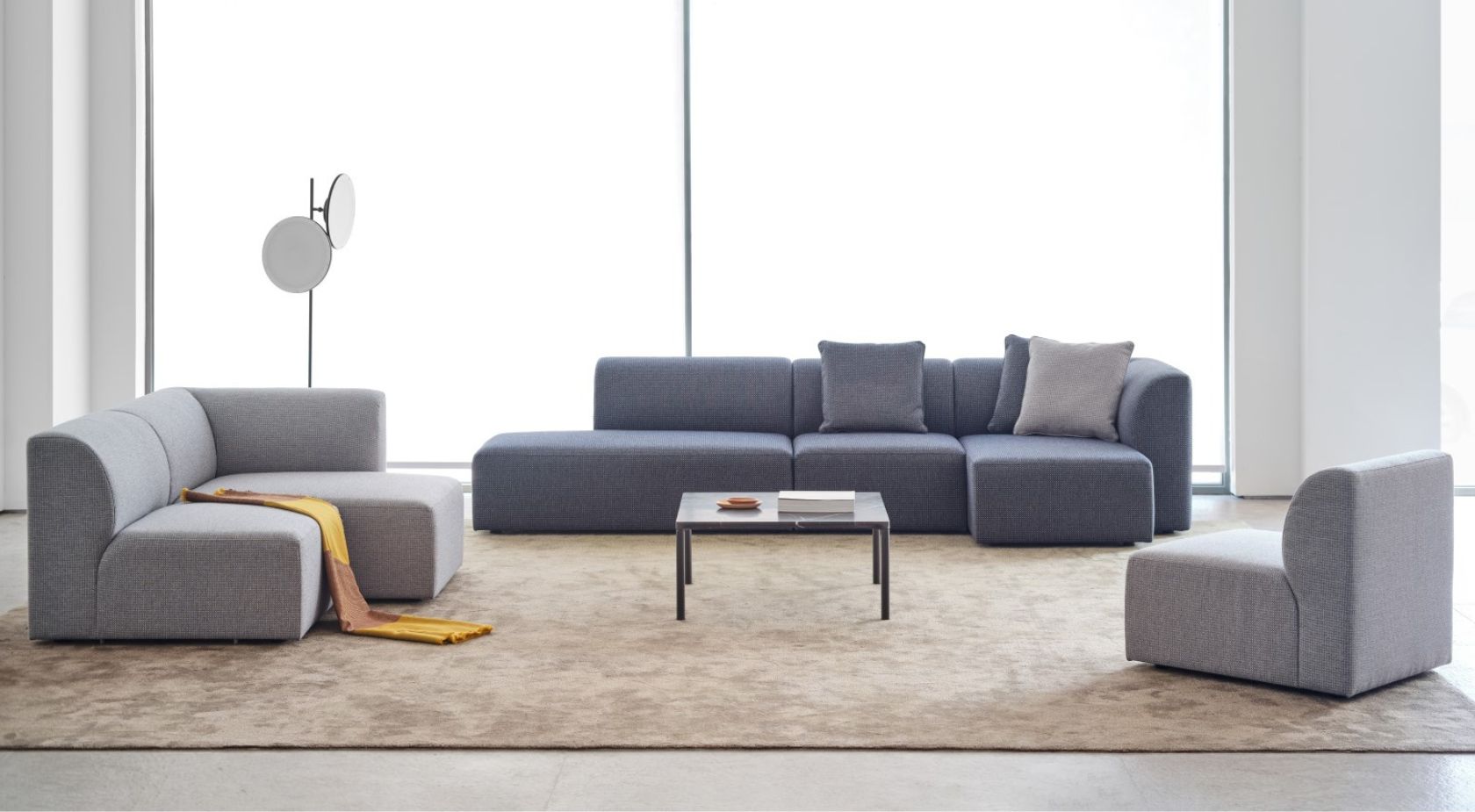 Featured above is the ASTRA Sectional Sofa in Plaza Taupe, Eco-Fabric. Explore the various sofa modules available in this model for the best seating configuration for your space.
Eco-Fabrics
These come in a variety of textures and colours, ensuring that you can align your sofa with your eco-conscious values without sacrificing aesthetics. Gabriel® Eco-Fabrics are made of polyester or Trevira CS. Gabriel® upholds their commitment to sustainability with environmentally conscious production processes, certified in accordance with STANDARD 100 by OEKO-TEX® and/or EU Ecolabel. This certification guarantees that these fabrics emit no harmful chemicals, ensuring a safe and eco-friendly choice for your home. 
Additionally, eco-fabrics are known for their resilience and ease of cleaning, making them a practical choice for modern, eco-savvy homes. The material not only boasts exceptional ease of maintenance but also ensures that spots can be effortlessly removed, guaranteeing a pristine appearance.
Eco-Leather
For those who seek an ethical and sustainable alternative to traditional leather, eco-leather steps up to the plate. Often referred to as vegan leather or faux leather, this eco-friendly option appeals to both eco-conscious consumers and animal lovers. Eco-leather replicates the look and feel of genuine leather remarkably well. Advancements in technology have made eco-leather more breathable and softer than ever, offering a comfortable and ethical choice. Crafted from Eco PU Leather, this sustainable alternative not only champions environmental friendliness but also prioritises your well-being.
Infused with antibacterial and antifungal properties, it ensures a hygienic experience while being entirely free from carcinogens and skin allergens like DMF. The practical advantages continue with easy cleaning and water resistance, making maintenance a breeze. What sets it apart is its flame-retardant quality, ensuring safety without compromising on style. Embodying a commitment to the planet, eco-friendliness is at its core—zero emissions, solvent-free, and undeniably sustainable. By choosing eco-leather, you contribute to a sustainable future while enjoying the luxury of leather without ethical concerns.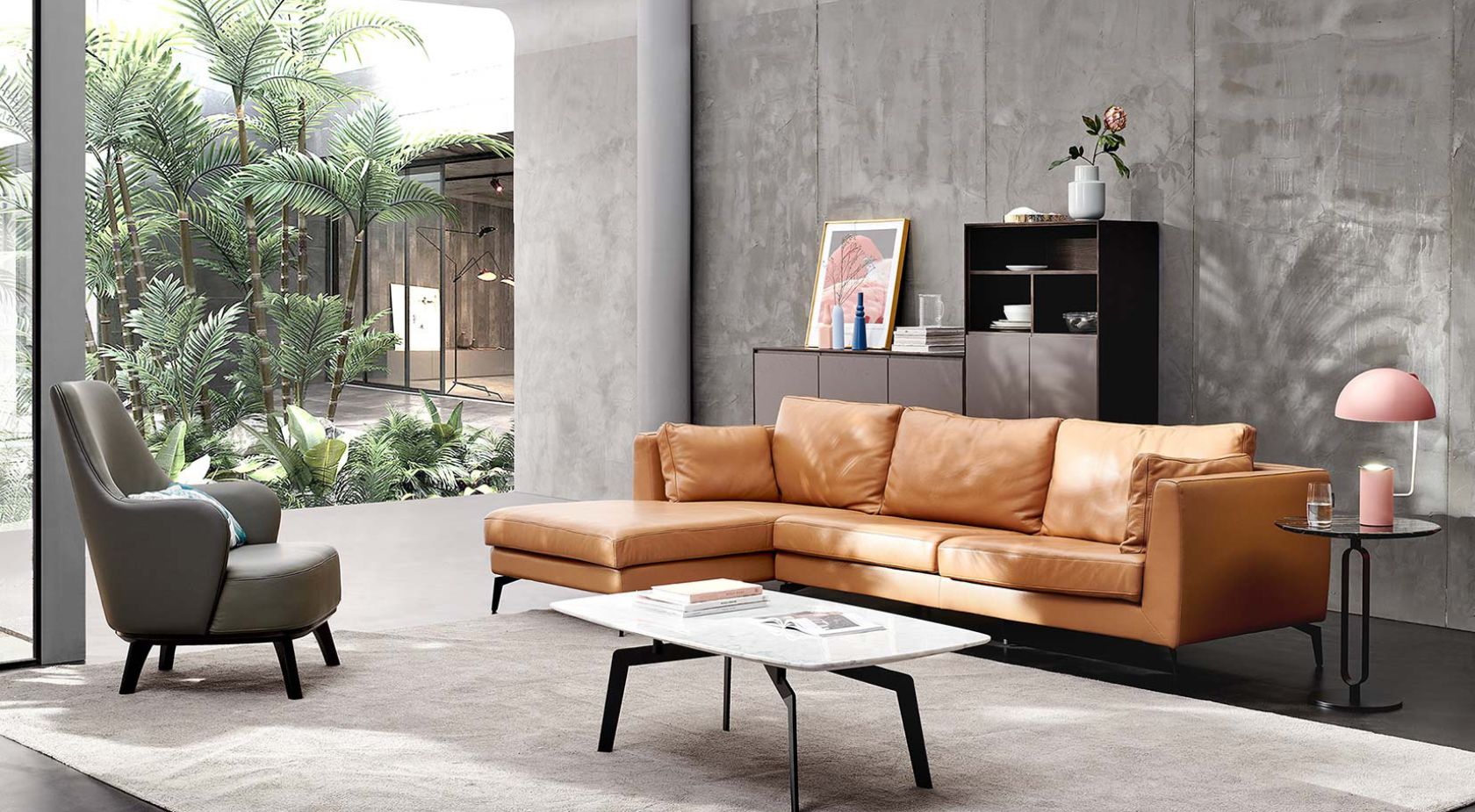 This FLORA Sectional Sofa is dressed in Amber Acclaim*, Eco-Leather.
2.  Bold Patterns and Prints
If you prefer more adventurous and creative styling, bold patterns and prints may be an option instead of traditional and conservative fabric design. With the rise of captivating patterns and prints that are poised to steal the spotlight with options ranging from vibrant florals to intricate geometric designs, these eye-catching sofas promise to ignite engaging conversations and infuse your space with dynamic visual appeal.
Here are some selected patterned fabrics offered in Marano Living's materials choices:
3.  Earth-Toned Neutrals
For those who prefer a more understated look, earth-toned neutrals are in vogue. Shades like warm terracotta, muted olive green, and creamy beige are being used to create serene and calming living spaces. The choice of earth-toned neutrals for your interior design goes beyond following trends; it's about creating spaces that evoke feelings of tranquillity and understated elegance.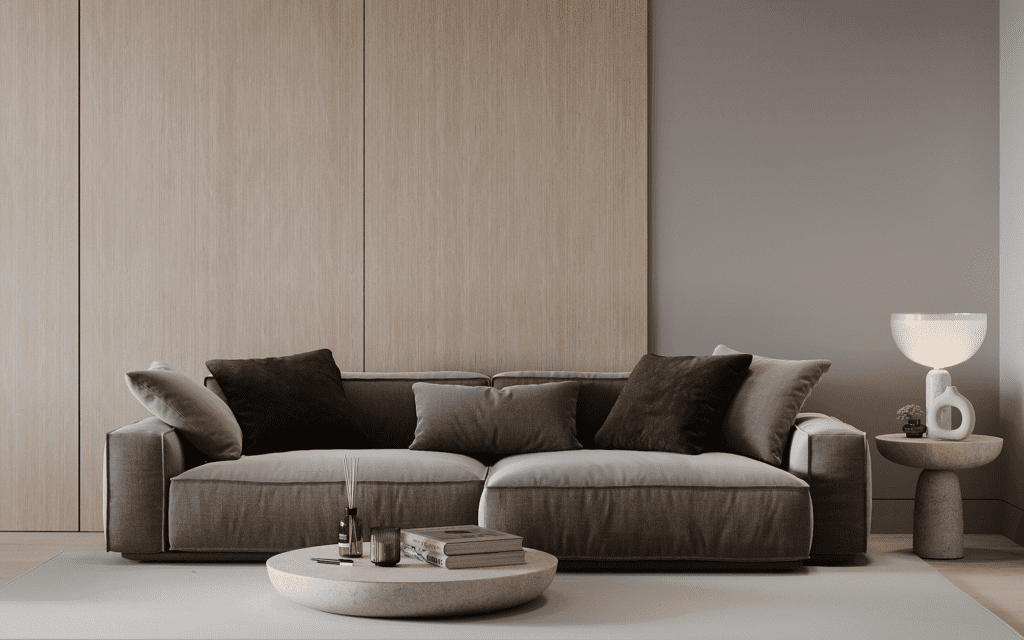 Featured above is the MARINA 2-seater Chaise Lounge Sofa in Mauve Mirage*, fabric upholstery.
4.  Textured Fabrics
Textured upholstery materials are making a strong statement, breathing new life into living spaces with their tactile allure. Sofas upholstered in fabrics like bouclé and corduroy are at the forefront of this trend. Bouclé fabric is characterised by its looped, textured appearance, which resembles tiny, soft knots. Its softness and warmth make it an ideal choice for creating a cosy ambience in your living room.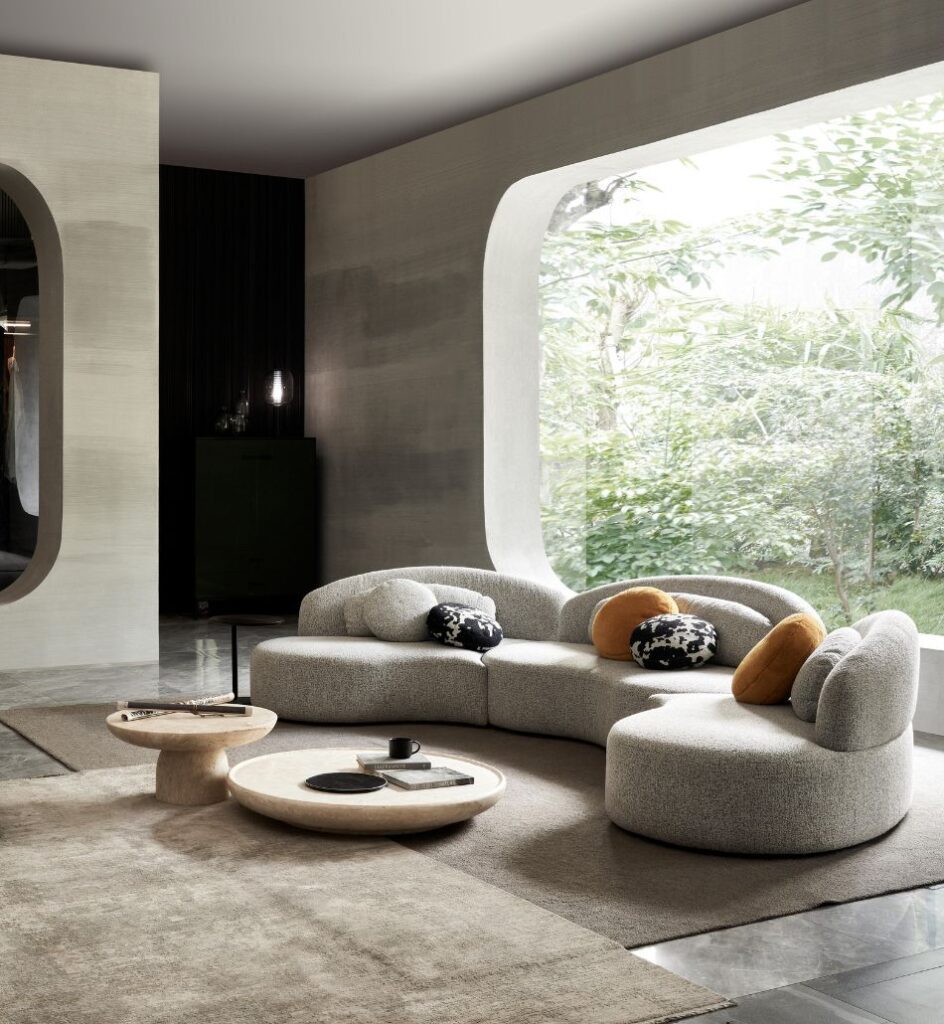 Featured above is the FURIA Sectional Sofa in Creamy Tweed*, fabric upholstery.
Here are some other textured choices from our eco-fabric and fabric selection:
5.  The Timeless Allure of Genuine Leather
In the midst of eco-friendly trends, genuine leather continues to maintain its timeless allure. Leather sofas have a luxurious unique charm and sophistication that's hard to surpass. In 2023, people still prefer genuine leather for several reasons. The natural beauty of genuine leather only improves with age, developing a rich patina that tells a story of comfort and luxury. They are easy to clean and are naturally hypoallergenic – less likely to trap allergens like dust mites and pet dander.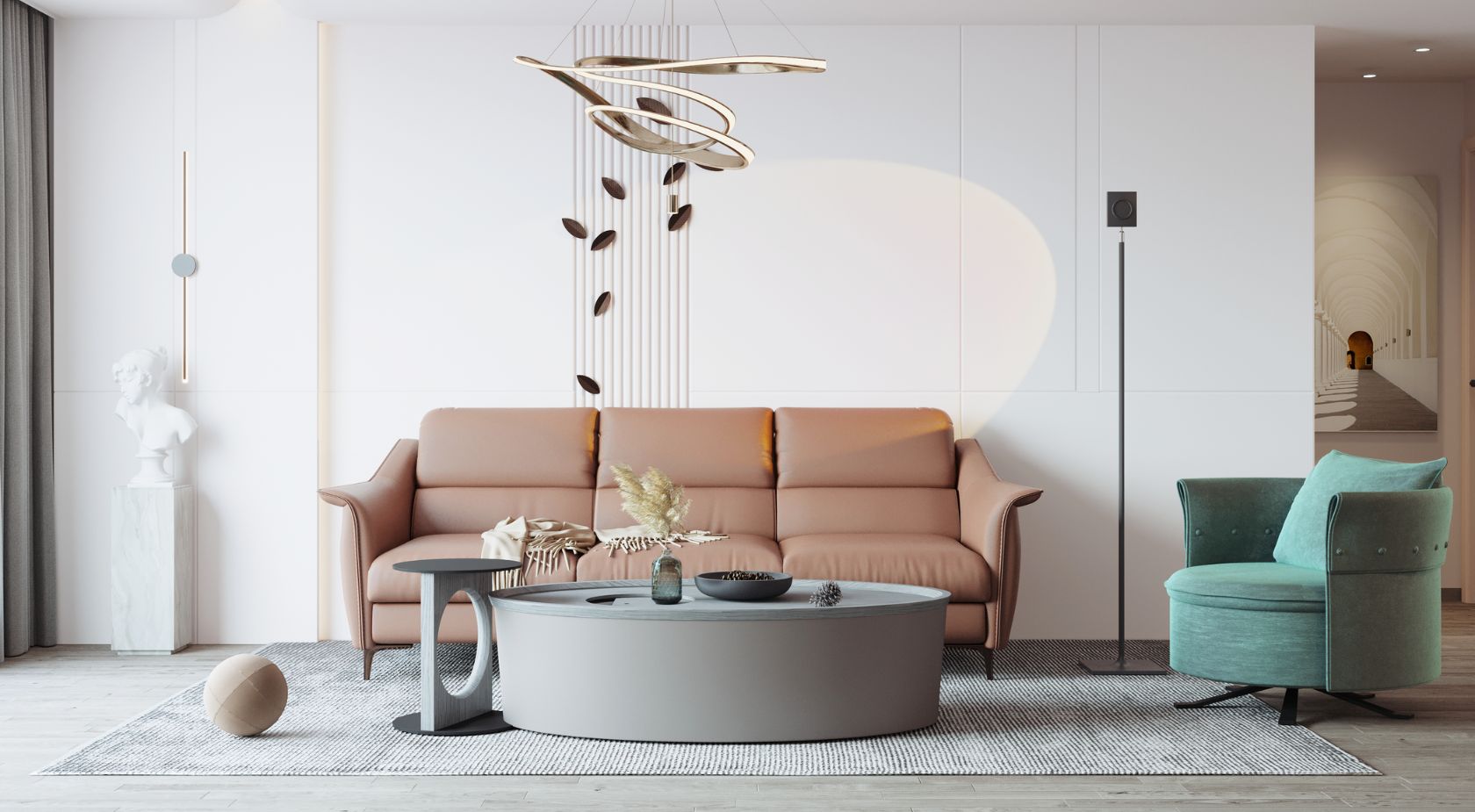 Featured above is the GAIA 3-Seater Sofa in Cocoa Opulence*, Genuine Leather. 
Here are some of the Genuine Leather choices: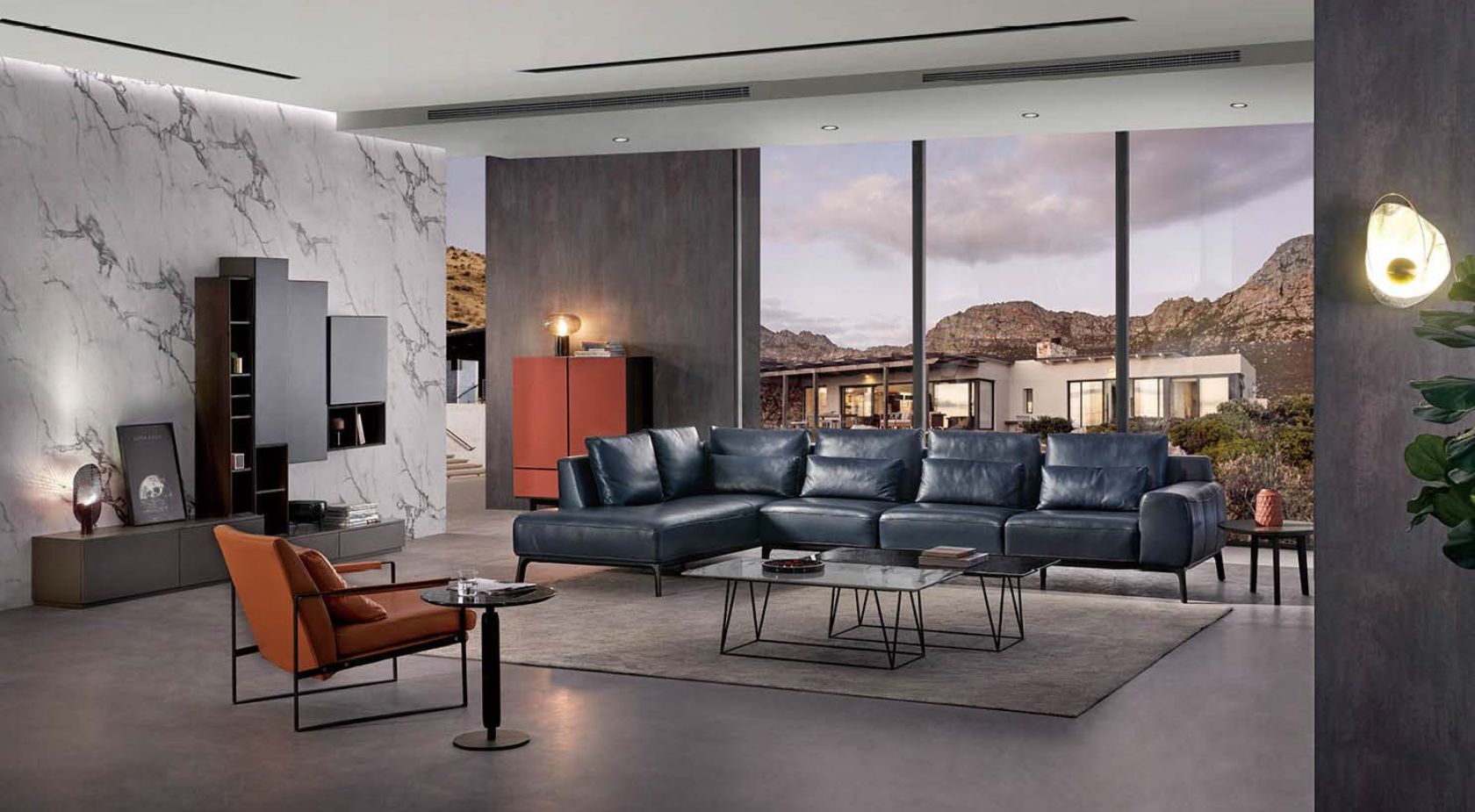 Featured above is the AUGUSTA Sectional Sofa in Smoky Quartz, Genuine Leather*. 
Whether you prefer eco-friendly materials, bold patterns, or minimalist designs, there's a trend to suit your taste. The sofa is the heart of your living room, and choosing the right upholstery can transform your space into a stylish and comfortable haven. 
Your style, your sanctuary, personified
Stay on-trend and create a living space that reflects your personality and lifestyle. Experience a fresh new way to sofa shopping and be spoilt with choices! Explore Marano Living's collection of affordable high-quality, sofas and vast material choices. 
Get more seating capacity for the upcoming festive season (order before 5 Nov 2023 for delivery before Christmas).
* ALL sofas featured in the Marano Living collection are available in more than 100 material choices. In order not to impede the loading speed of your browsing experience, only a handful of material choices are displayed online. To explore more choices, contact us.