The CANCRI Sideboard features a stylised abstract of the Crab in its eye-catching design. Comprising outlined arcs set upon black smoked oak veneer, exuding a comforting depth with a touch of chic, it is a reminisce of nostalgia amidst the pursuit of the future, bringing to life the emotional intensity and aspirations of the Cancer zodiac, a trendy quintessential centrepiece for your abode.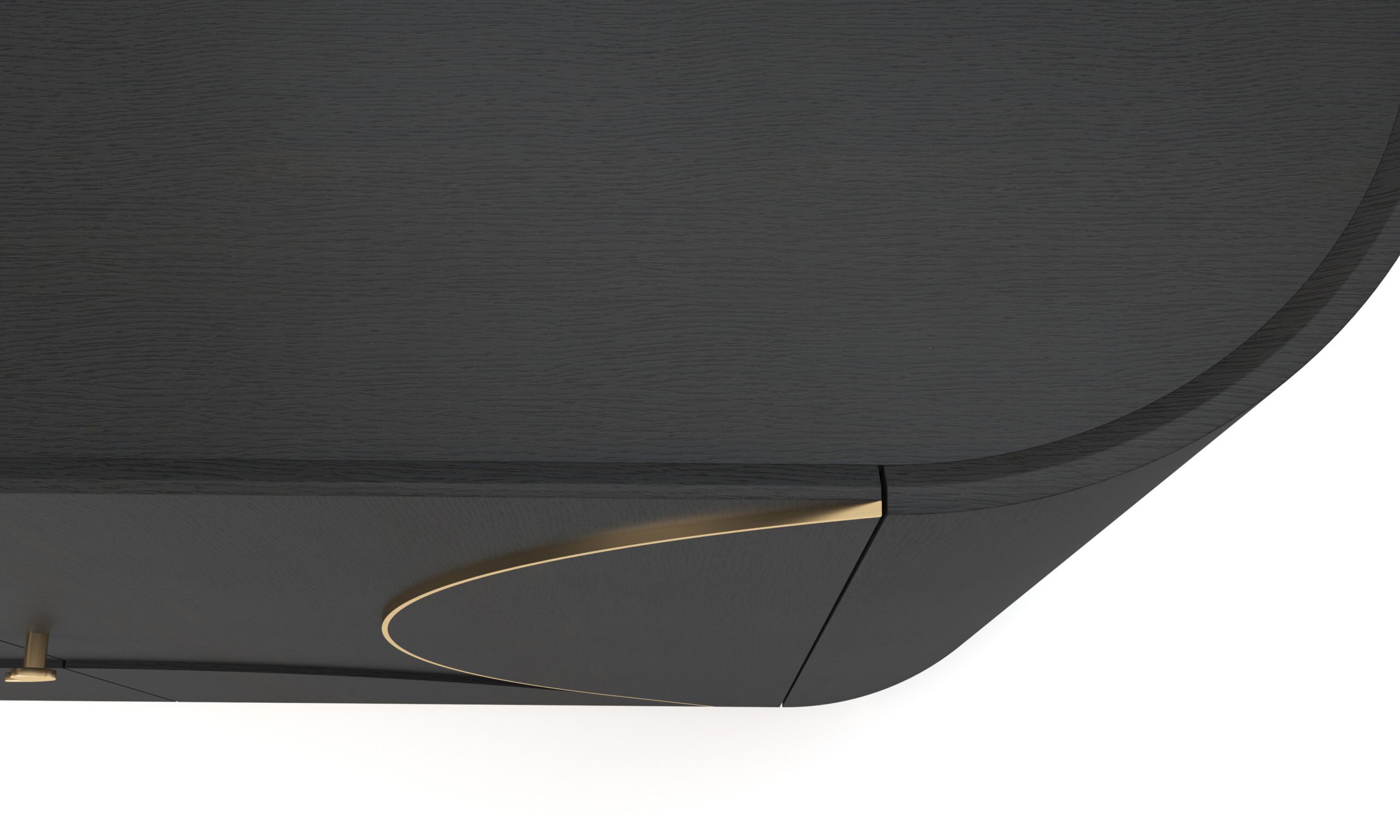 Black smoked oak veneer lends to a profound aura of depth and warmth while the metal outlines inject a touch of fashionable modernity, reflecting the delicate yet intense Cancer zodiac temperament that straddles the nostalgic past and progressive future.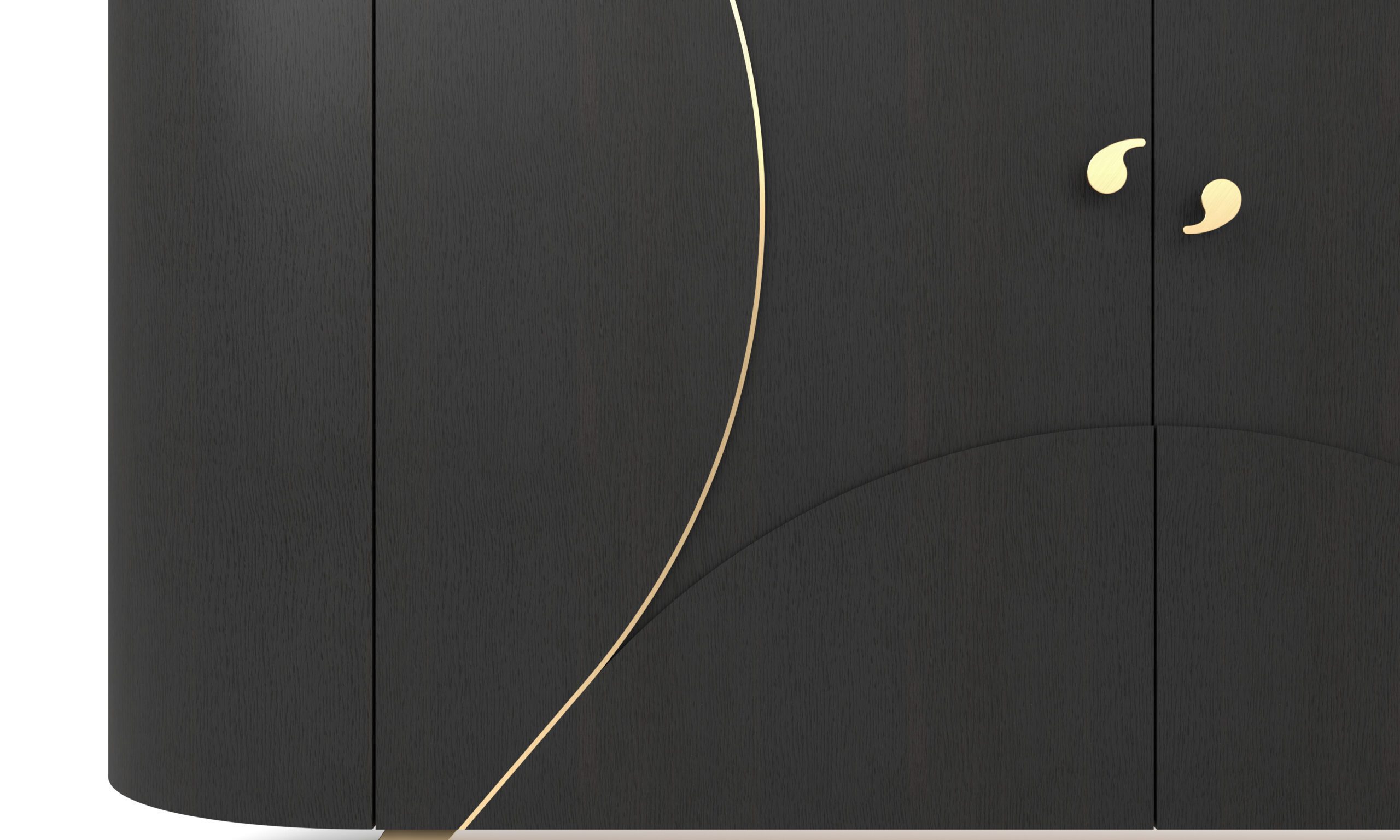 Natural oak dyed veneer is meticulously processed by hand for texture alignment, achieving a consistent hue. Set off by unique metal handles and lines, the CANCRI Sideboard is an avant garde depiction of the iconic Cancer zodiac symbol.
Dimensions (cm): 140*45*88
Cabinet: Oak veneer with black matte paint & plywood & bronze hairline finish
Legs: Bronze hairline finish
Assembly: No assembly required
Care instruction: Wipe clean with damp cloth. No chemical cleaner is allowed.
Delivery: 8 to 10 weeks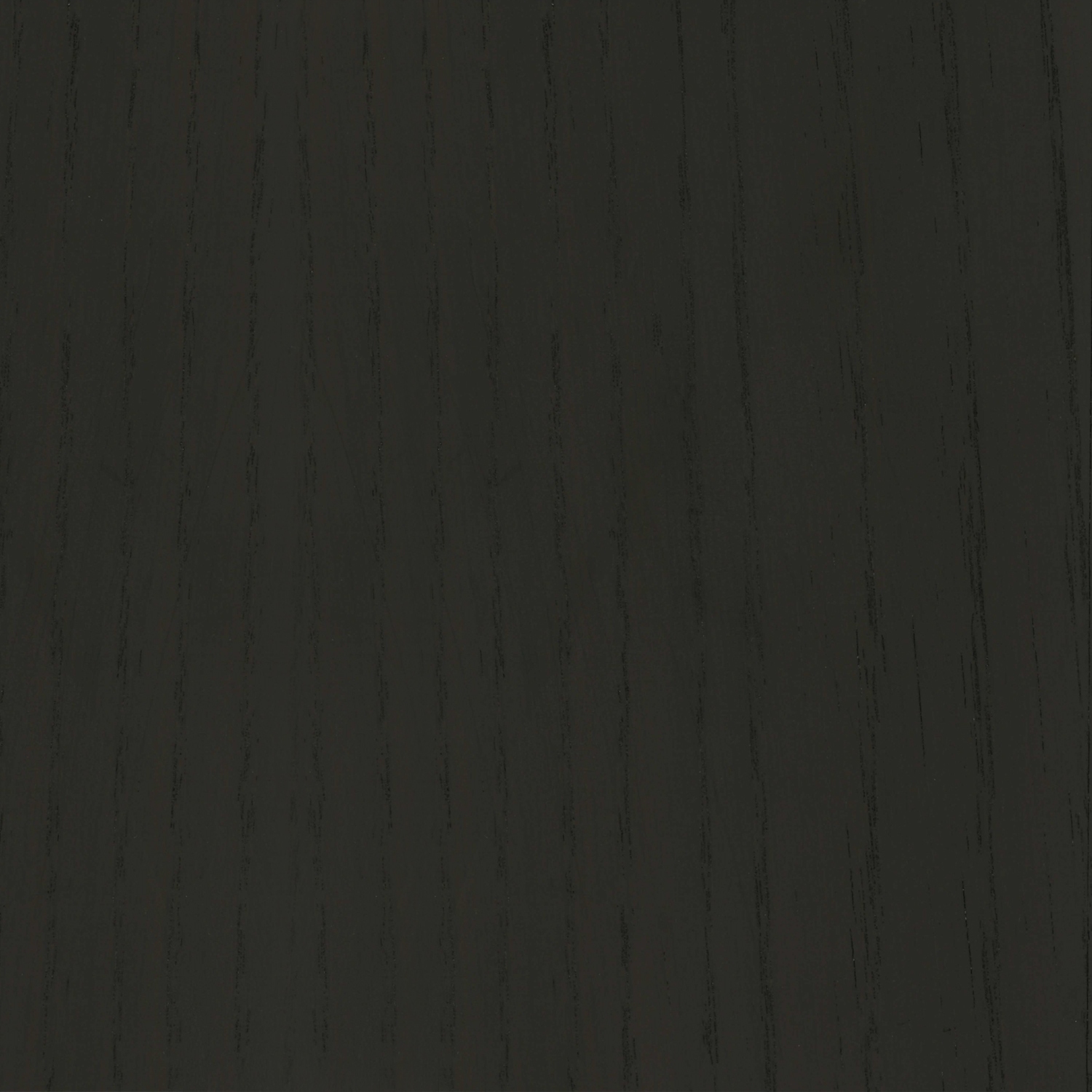 OAK VENEER
Smoked oak veneer is made of natural and high-quality ecological wood. Showcasing a pure and uniform colour with an attractive natural grain, it exudes a refined elegance and calm, in which subtlety and class coexist in perfect balance.