The exquisite TAURI Armchair strikes a riveting impression, calling to mind the resplendent bull via its distinctive armrests, accentuated through contrast upholstery of luscious Nappa leather, showcasing an aesthetically refreshing impression of the Taurus zodiac. Its embracing rounded shape lends well to stability and unparalleled comfort, allowing for easy swivelling, a perfect combination of function and beauty, and a regal piece to grace your abode.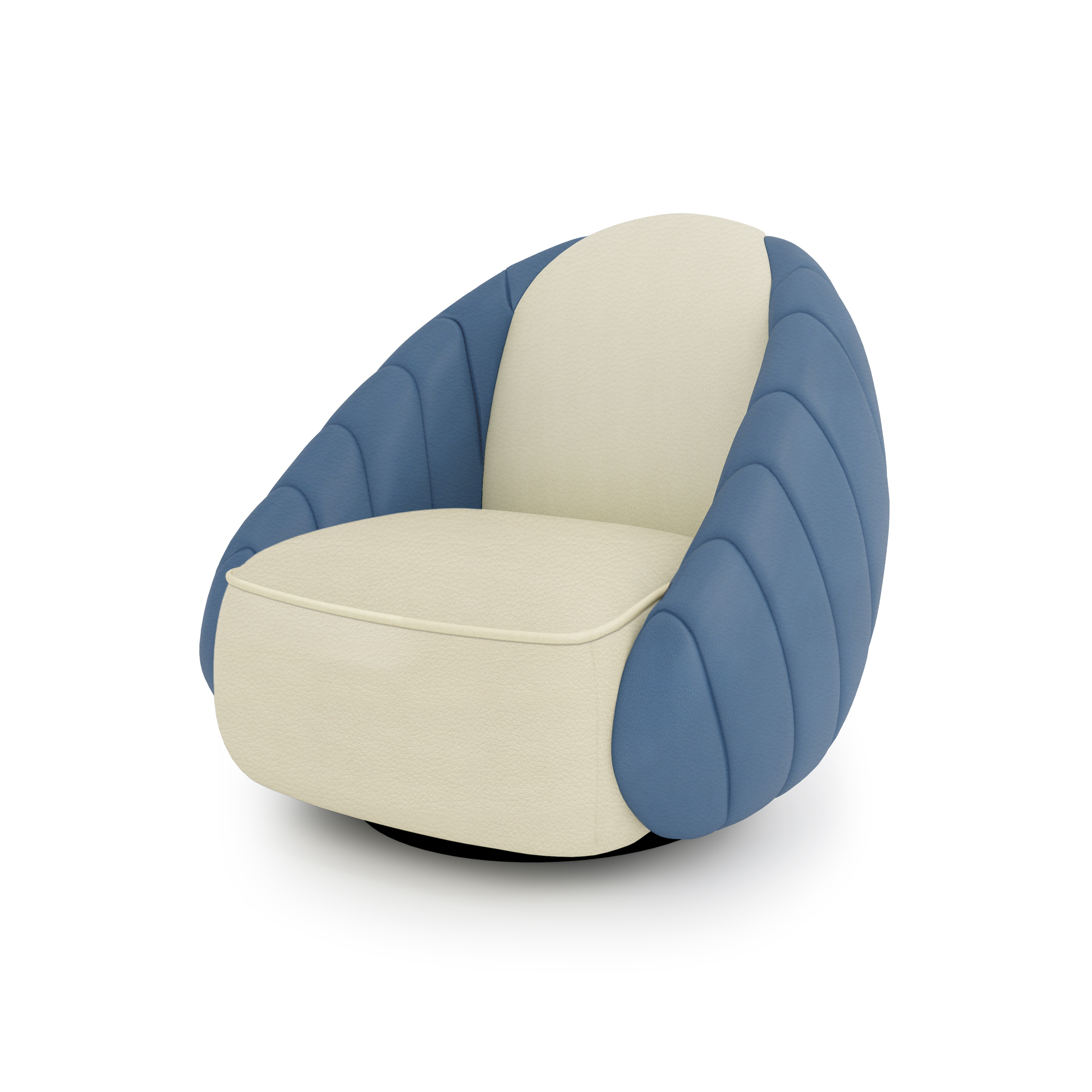 Inspired by Taurus' signature horns, the TAURI Armchair features a novel armrest design that tapers upwards, creating a beautifully unique contrast with the rounded backrest and seat, altogether forming a sturdy yet charming impression, befitting of its Taurean inspiration.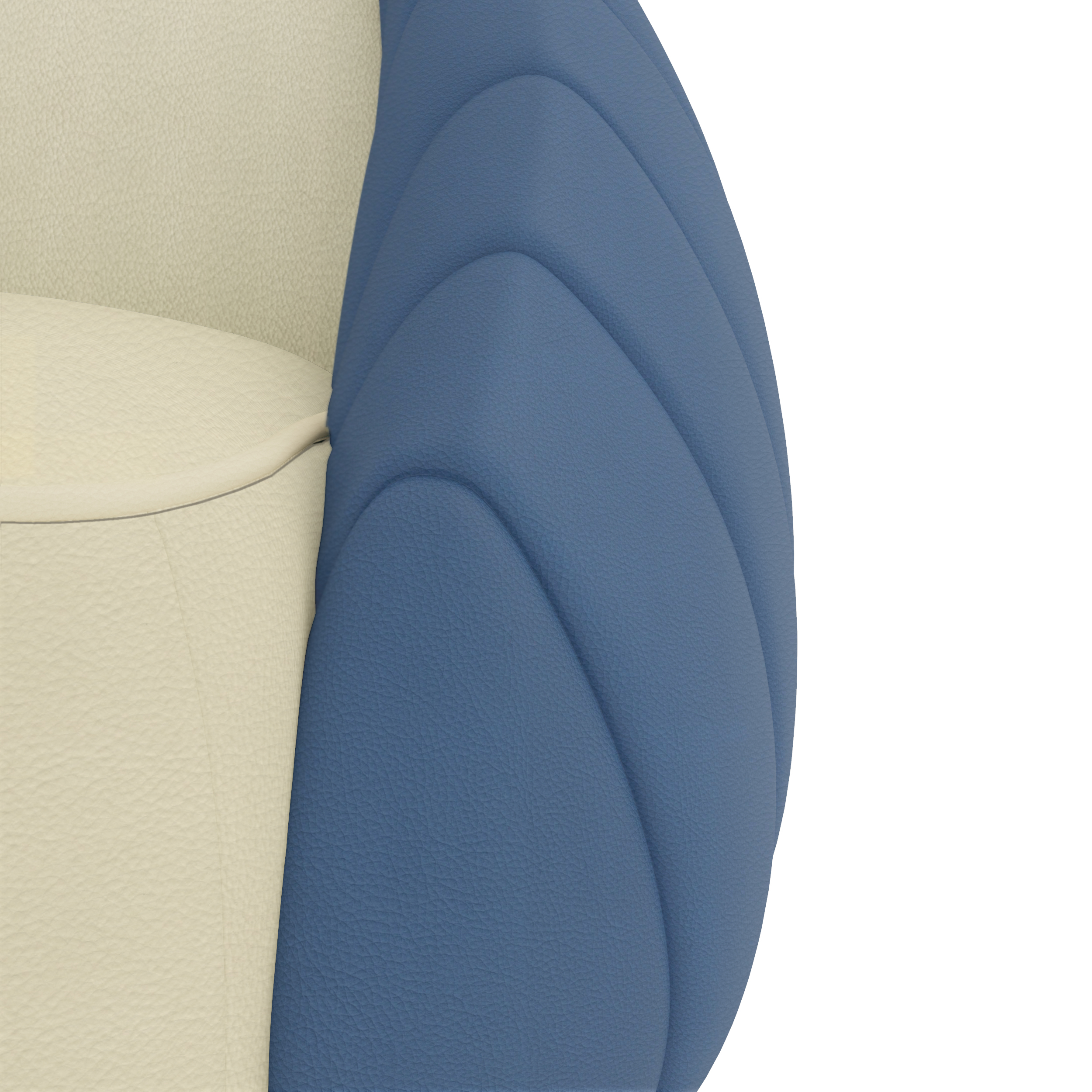 The TAURI Armchair comes in three contrast colour combinations: calming blue for elegance, deep brown for tenacity, and teal green for harmony. Each exuding a different aspect of the Taurus zodiac, these colour contrasts create arresting manifestations of the Taurean spirit.
Dimensions (cm): 99*80*83
Seat Depth (cm): 56
Seat Height (cm): 41
Upholstery: Nappa Leather*
Frame: Plywood
Seat Filling: Eco-friendly high density foam
Legs: Solid walnut with black lacquer
Assembly: No assembly required
Care instruction: Professional cleaning is advised
Delivery: 8 to 10 weeks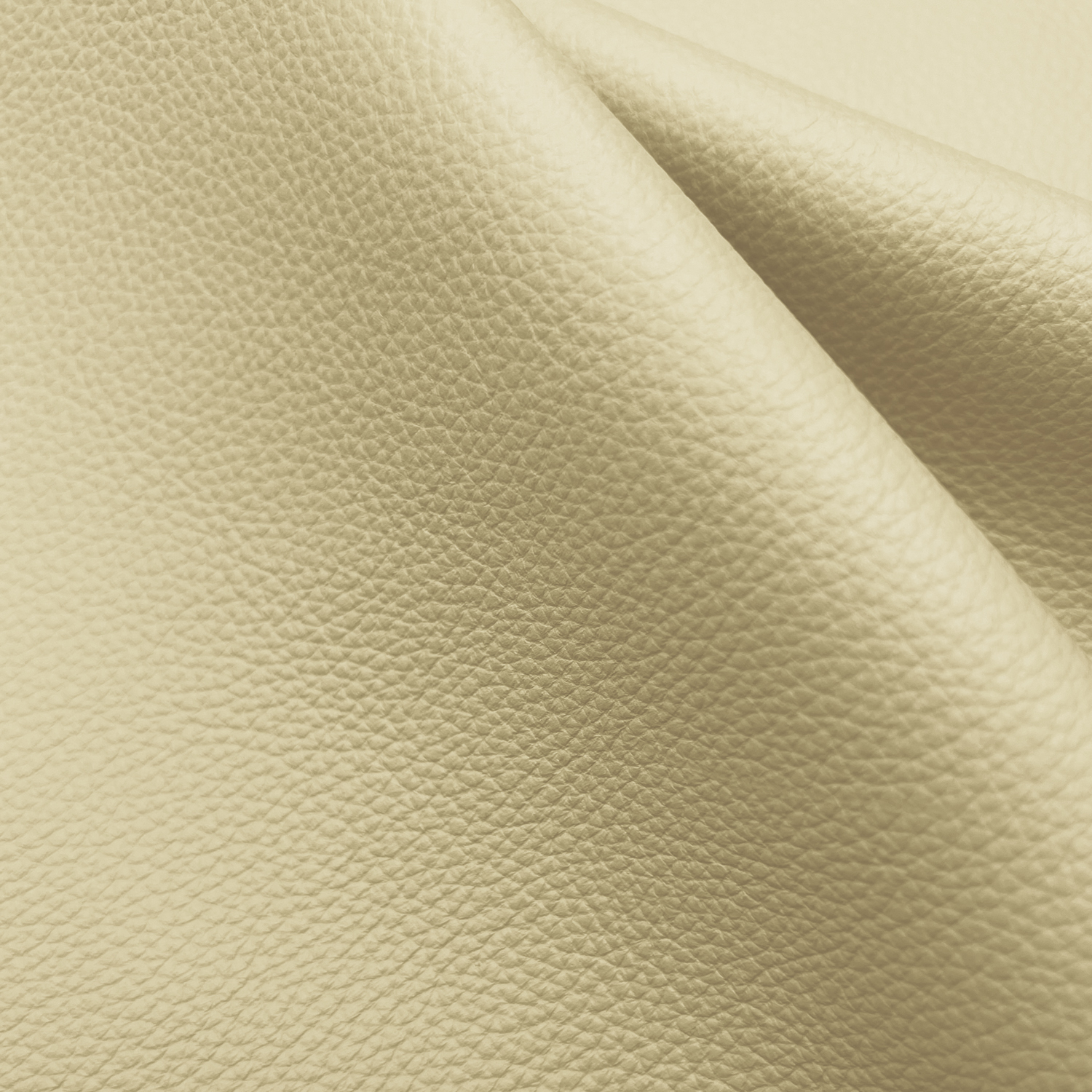 NAPPA LEATHER
The TAURI Armchair features natural medium lychee leather, refined through advanced tanning technology and high-precision leather making equipment. Treated to retain its natural characteristics, it is supple and soft, allowing for beautiful finishes on curved edges, creating a sense of calming elegance.