Wish to organise successful social get-togethers and reunion gatherings? Are you keen to know the tips for a lively and joyous celebration? Like many things in life, hosting a social function is an art that requires practice. There is no surefire recipe for success, but getting your priorities in order will make a difference. Rather than turn your gatherings into an exercise in self-indulgence, seek to create a memorable experience for guests—one where they feel treasured and at ease.
Whether you intend to host a dinner gathering for business associates or a social get-together with friends and family, planning is essential. Have your party-hosting skills taken a back seat during the quieter months? No worries—follow our guide to get back in the swing of things!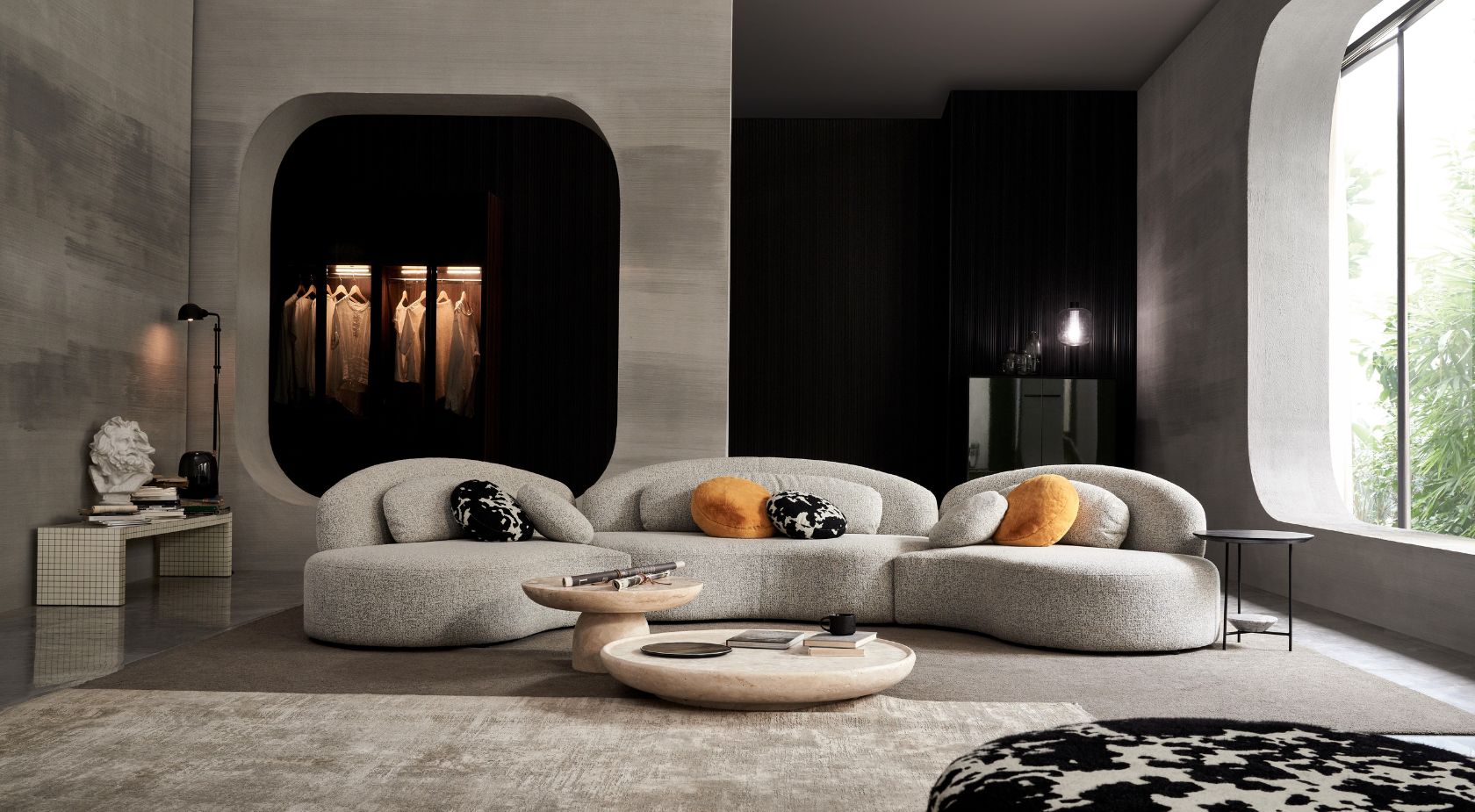 Gracefully sculpted, the FURIA Sectional Sofa seamlessly marries aesthetic allure with a sleek trendy curved design, offering comfort and a chic focal point for any living space.
Elevating Your Space with Trendy Seats
Ensure an ample number of seats to provide guests with relaxation and pleasure as they wait or partake in engagements and entertainment. Transform your home into the ultimate entertainment destination with our trendy modular and sectional sofas. Ideal for hosting the perfect home gatherings, these versatile pieces not only provide ample seating for guests but also allow for customisable arrangements, creating a dynamic and inviting atmosphere. Elevate your hosting game by incorporating the latest interior design trends into your space, making every gathering a stylish and memorable experience.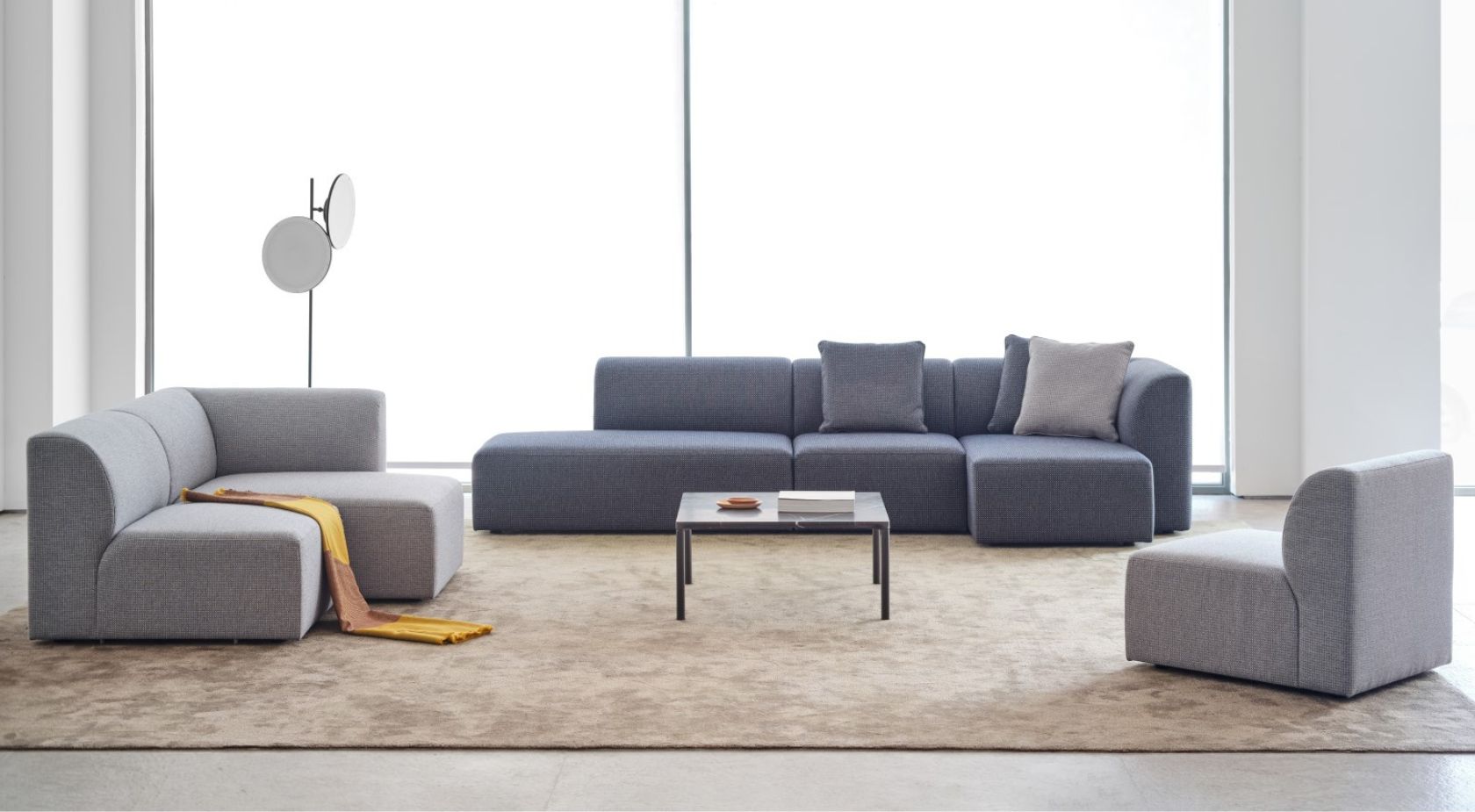 ASTRA Sectional Sofa and its modular series offer versatility with exceptional comfort, making it a truly modular choice. Select from the few modules offered to customise a combination best suited to your very own space and individual styling preferences.
In recent years, the trend of modular and sectional sofas has gained significant traction in interior design. According to industry experts, the appeal lies in the versatility and adaptability these pieces offer, allowing hosts to create unique and dynamic seating arrangements tailored to the specific needs of their gatherings. This trend aligns seamlessly with the preferences of the new generation, who seek both style and functionality in their living spaces catering to a range of hosting scenarios, from intimate dinners to larger celebrations. This adaptability aligns perfectly with the desire for dynamic and personalised entertaining experiences.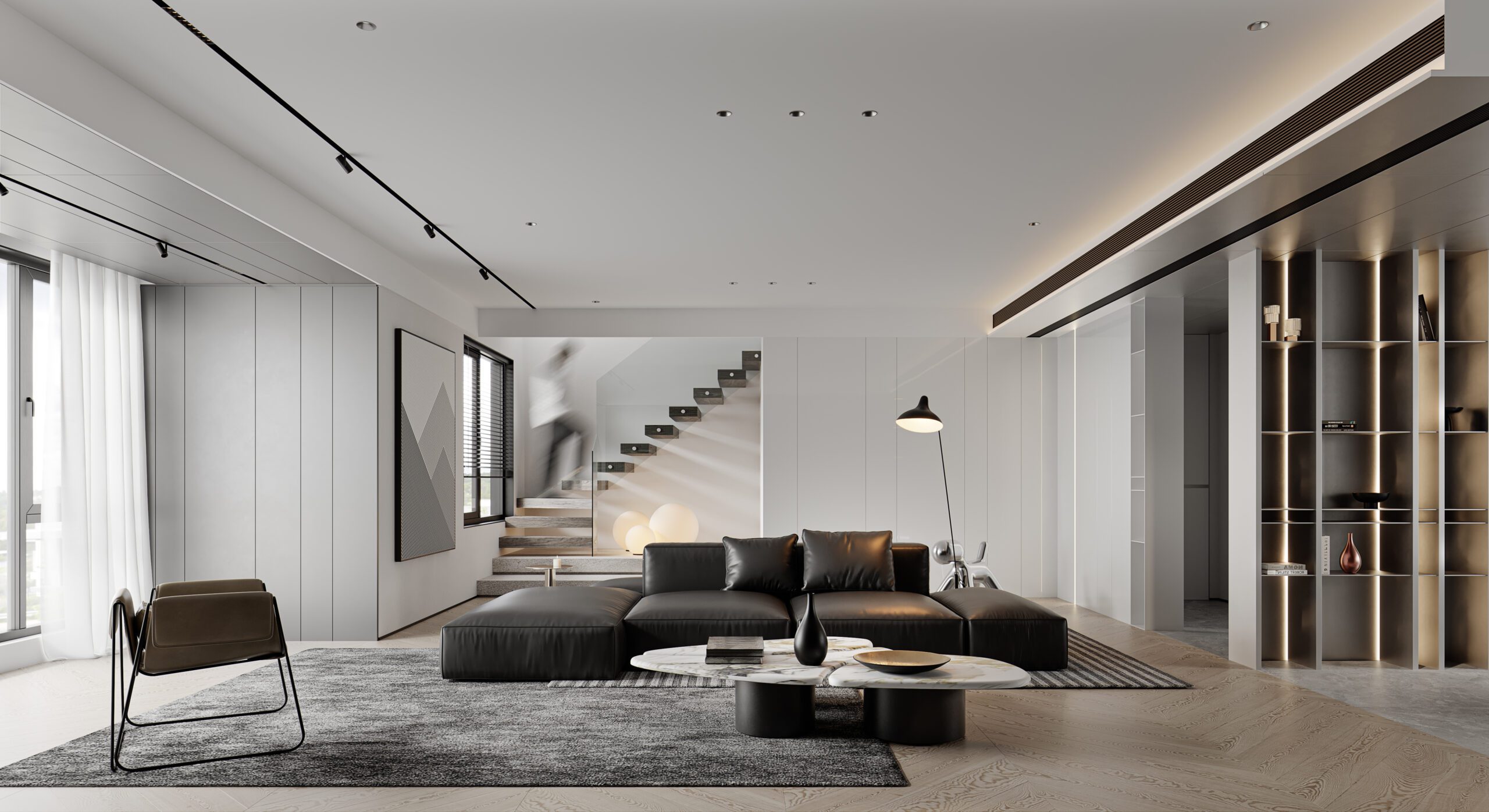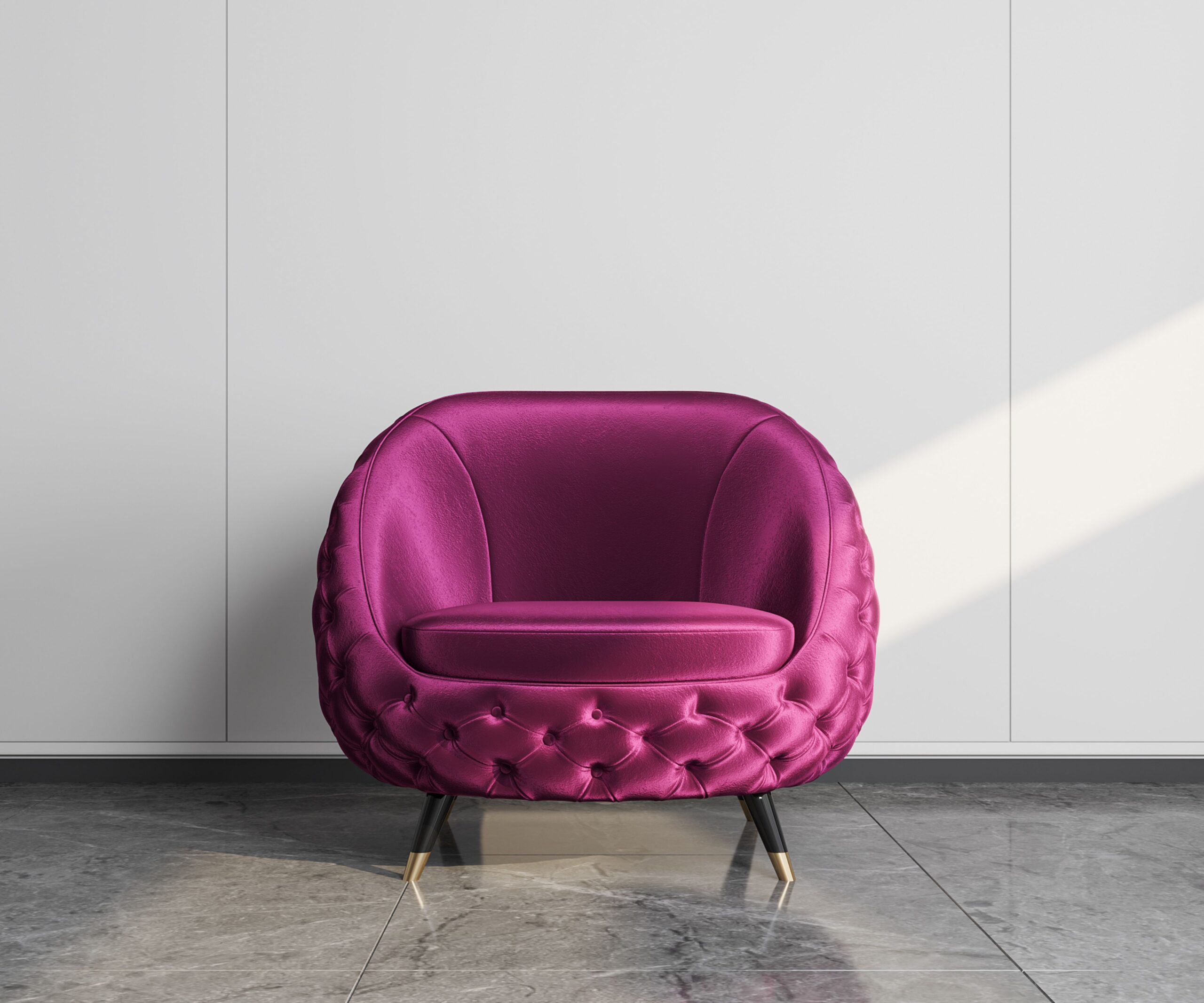 Searching for subtle enhancements? Consider incorporating stylish armchairs, such as this ARIETIS Armchair, to add a touch of sophistication. For more armchair selection, click here.
Tips for a Stress-free Social Gathering
The elements that truly matter for any party are food and drink, as well as interesting people and engaging conversation. Consider everything else a bonus—good to have, but nothing you should lose sleep over.
Plan Well in Advance:
To avoid feeling overwhelmed, plan your party at least two months in advance. If you value meaningful interactions, you may like to keep your invitations to about eight to twelve guests. Consider inviting friends who are not yet acquainted but share something in common to foster new connections.
Fix a Date, Time, and Dress Code:
Send informal messages to check availability before formal invitations. Handwritten or printed invitations add formality, but emails work well too. Include a dress code for an elegant touch, setting expectations for your guests.
Hire a Catering Service:
For a three-course dinner party for instance, that lasts about three hours, and you can refer to a sample sequence of events as a guide or consider a catering service for a stress-free experience. Ensure enough wine, following the rule of a bottle for every two people within a two-hour timeframe. You can also use a wine planning chart for better estimations.
Sustainable Entertaining:
There is an increasing conscious effort to be mindful of environmental impact. Incorporate eco-friendly practices into your dinner party, such as using reusable tableware, sourcing local and seasonal ingredients, and opting for sustainable decor.
Tech-Enhanced Experiences:
Integrate technology to enhance the overall experience, from personalised playlists and smart lighting to interactive cooking apps or virtual reality entertainment. The new generation appreciates the seamless integration of technology into social events.
Global Cuisine Exploration:
Take your guests on a culinary journey by exploring and incorporating diverse global cuisines. Highlight the popularity of international flavours and share tips on creating fusion dishes that appeal to a variety of tastes.
Mixology and Craft Cocktails:
Craft cocktails and mixology have become a significant trend in social gatherings. Provide insights into creating signature cocktails, setting up a stylish home bar, and exploring unique drink combinations to elevate the overall dining experience.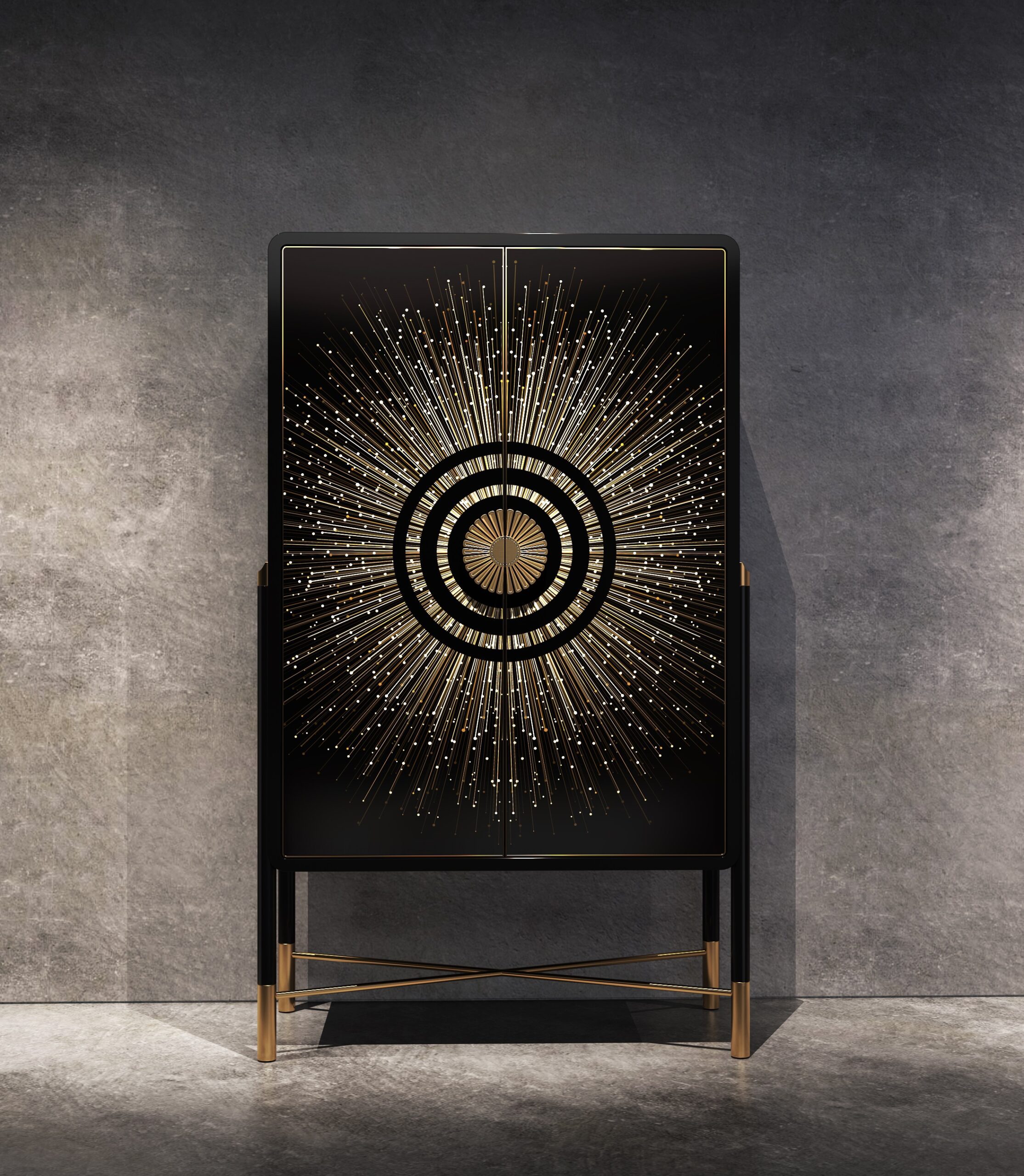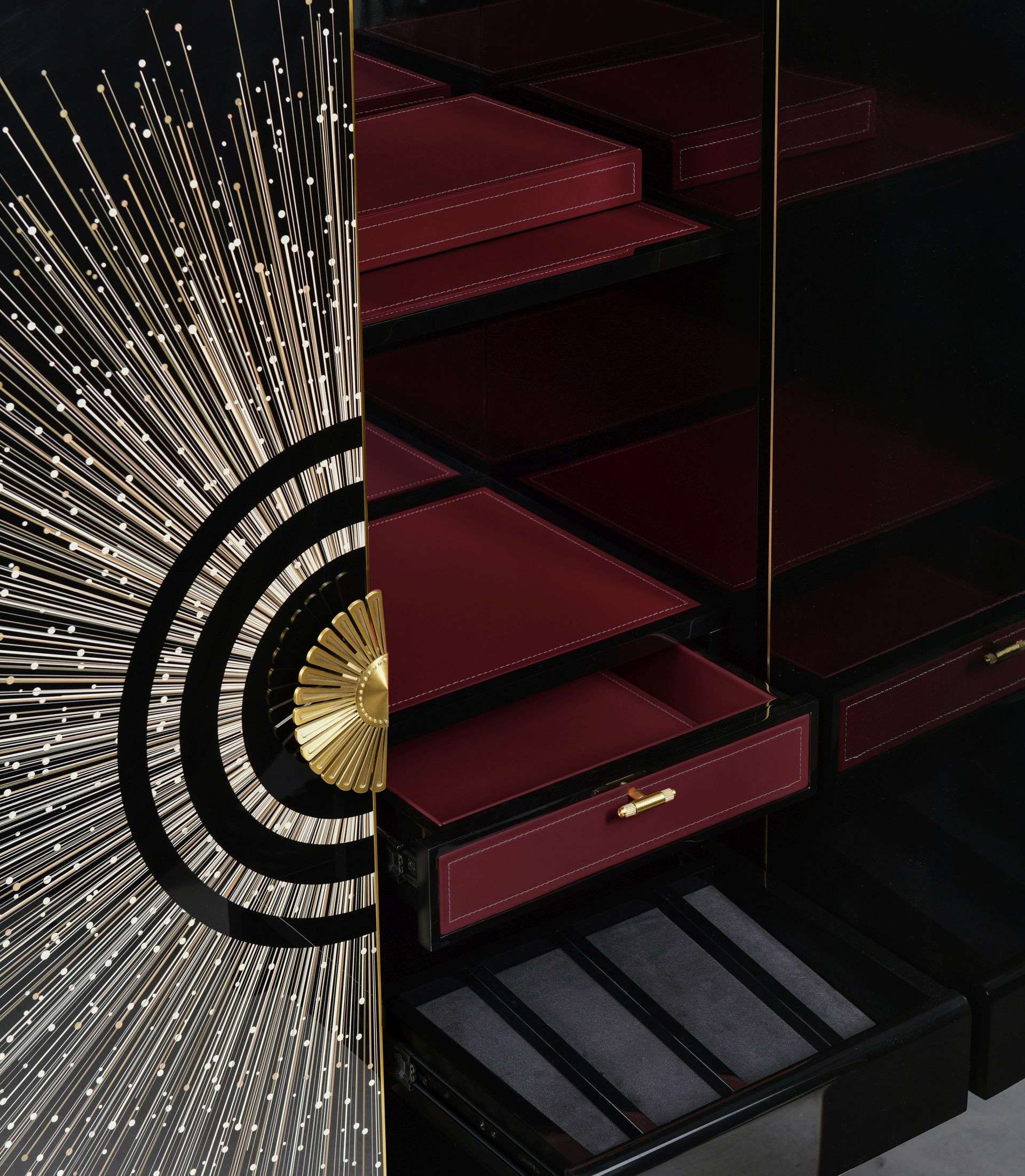 Check out our BAZANI Bar Cabinet featured above or click here to explore more bar cabinets that will not only serve their purpose as an instant home bar but also act as a perfect centrepiece for modish styling.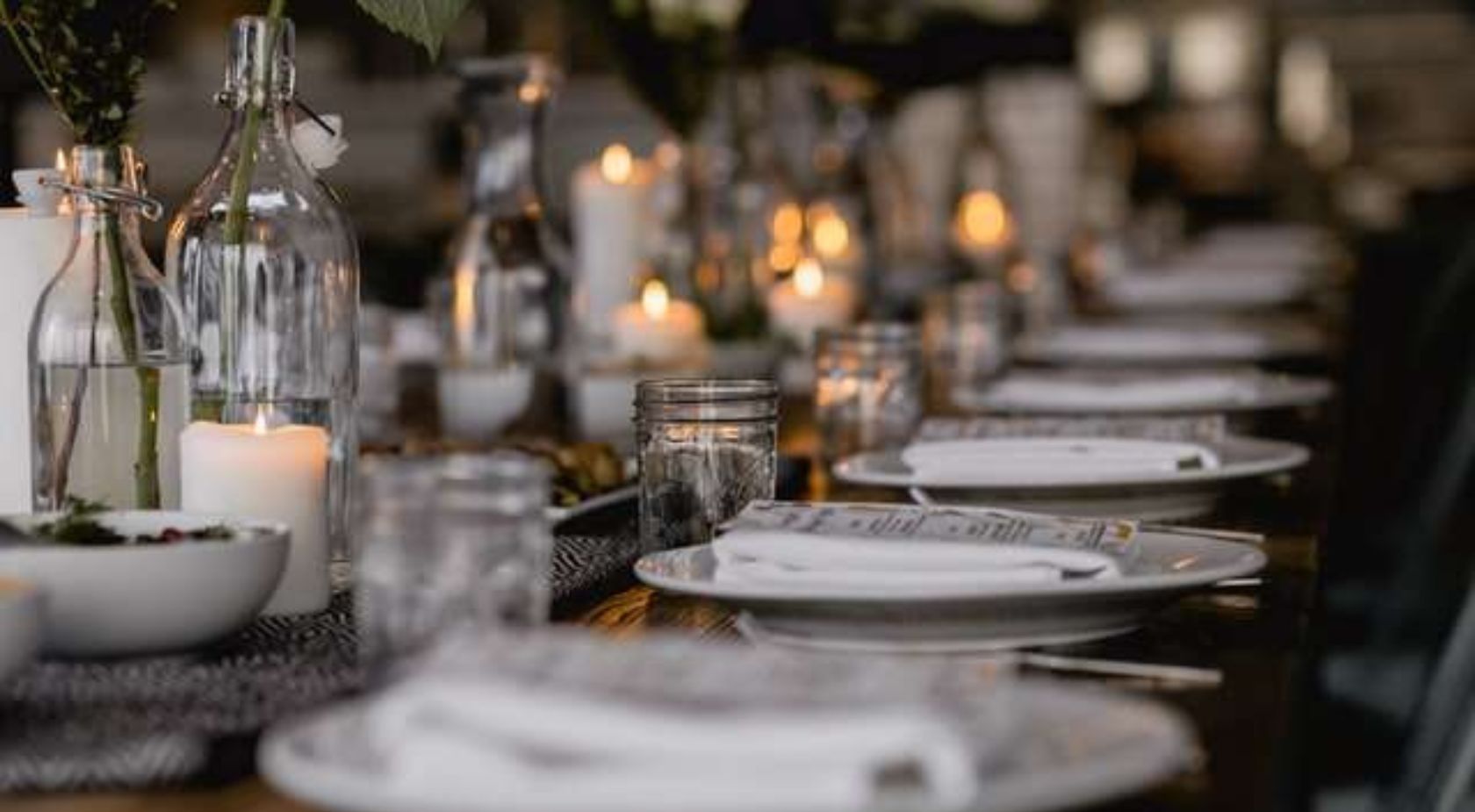 Setting the Perfect Dinner Table
For the seasoned host, setting a dining table is part etiquette and part creative expression. Even novices can quickly master the rules of table setting—a well-appointed table is the hallmark of fine dining.
When it comes to cutlery placement, guests will use the outermost cutlery for the first course, working their way inward. Set the table for a Western three-course meal starting with a charger or service plate in the centre. Place dinner and salad forks on the left, and dinner and salad knives on the right. For soup, place the spoon on the right side of the knife. Dessert utensils go above the charger plate. The bread plate sits in the upper left corner, glasses are on the upper right. A napkin can be placed on the left of the dinner and salad forks. In the centre, add flowers, fruit, or a candlestick display—avoid anything too sizable to hinder conversation (Watch a video demonstration or save a step-by-step guide).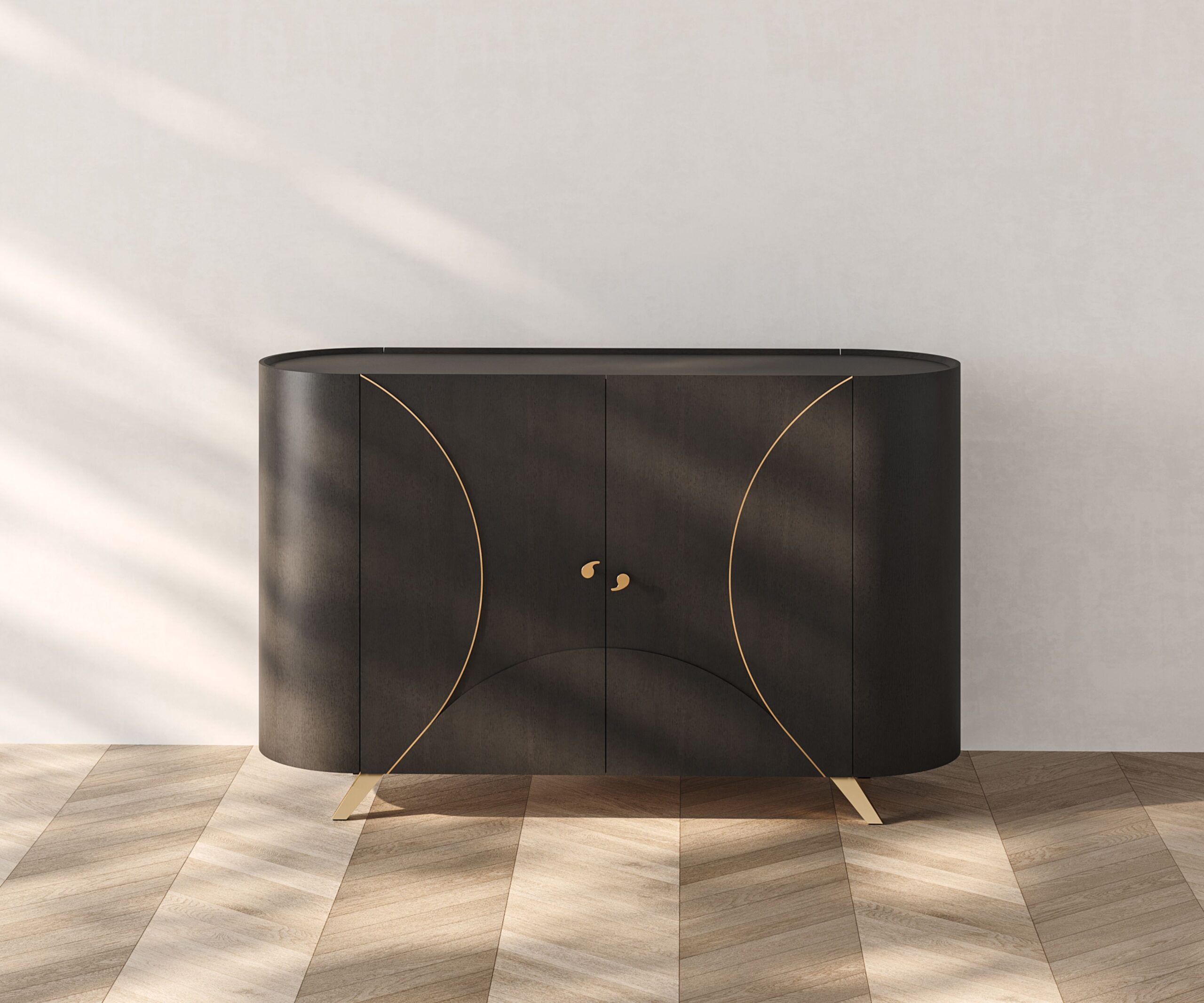 Elevate your home organisation with the CANCRI Sideboard, offering both style and practical storage solutions to declutter your space.
Need more space to house your items conveniently? Enhance your dining area with a touch of practical elegance by considering a sideboard which provides extra storage space for your tableware collection. Amid the rising popularity of steamboat or BBQ gatherings, a sideboard becomes a valuable addition, offering a convenient surface for self-serving platters and condiments. Short on space but desiring both a bar cabinet and a sideboard? Explore the spacious GIRONDO sideboard featured below, for a perfect solution.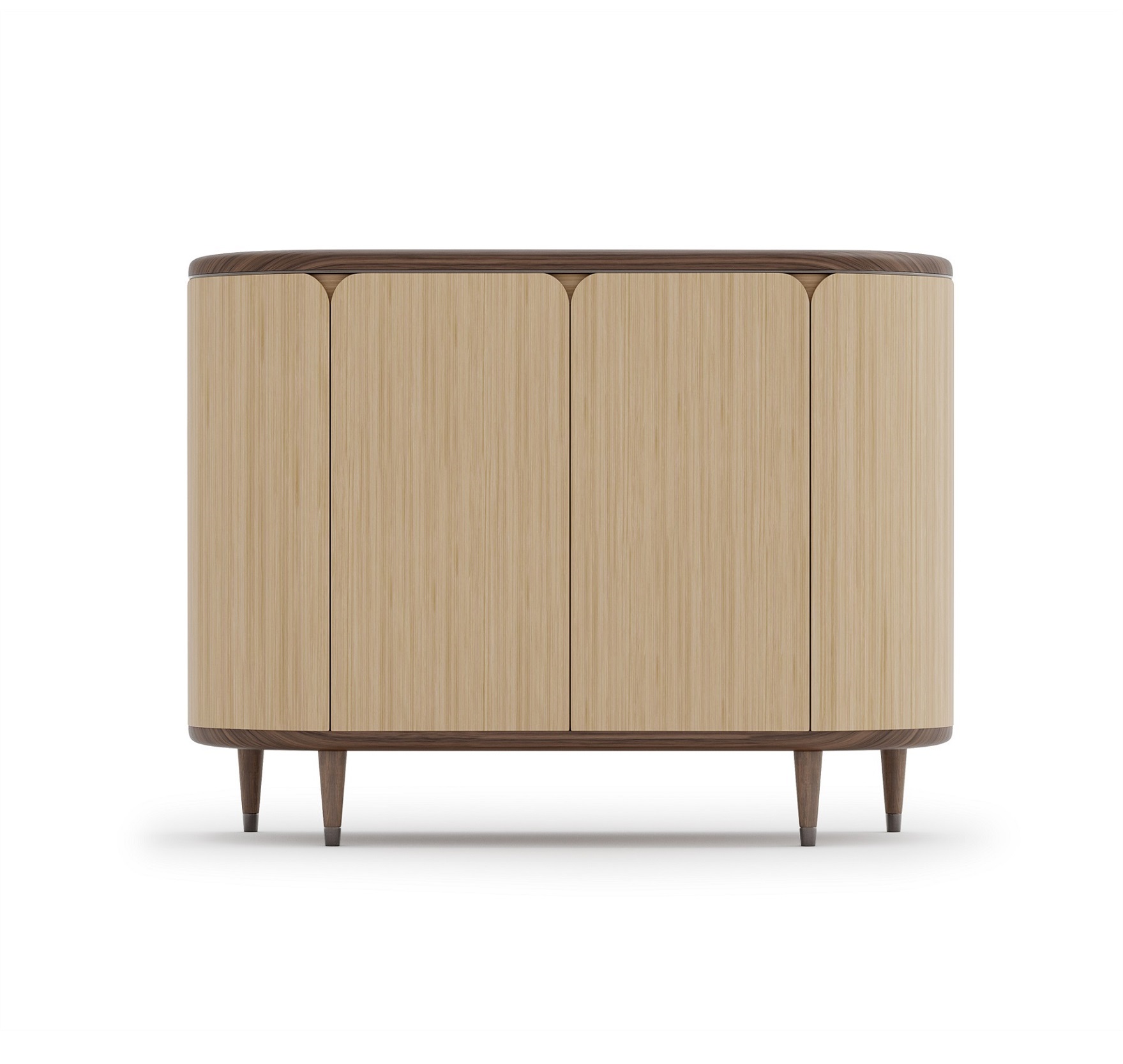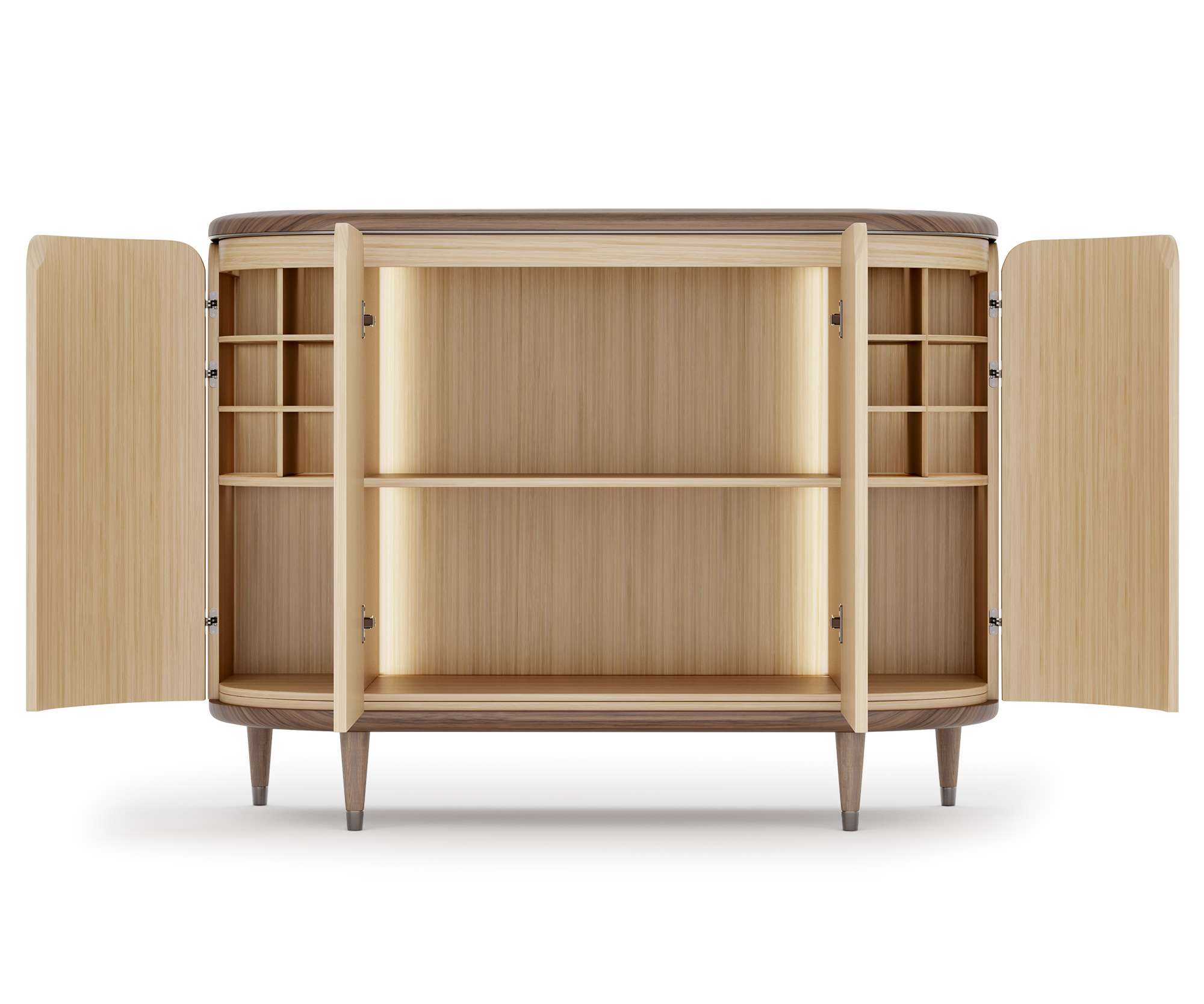 How to Choose the Right Dinner Table to Host Parties
To pick a dining table that makes a lasting impression, look for traditional shapes and clean lines, as well as an interplay of texture and quality finishes. Avoid overly trend-driven pieces, and instead, keep an eye out for timeless designs that will fit seamlessly into any decor scheme.
Do you prefer rectangular dining tables? We recommend the following luxury dining tables for six to eight guests: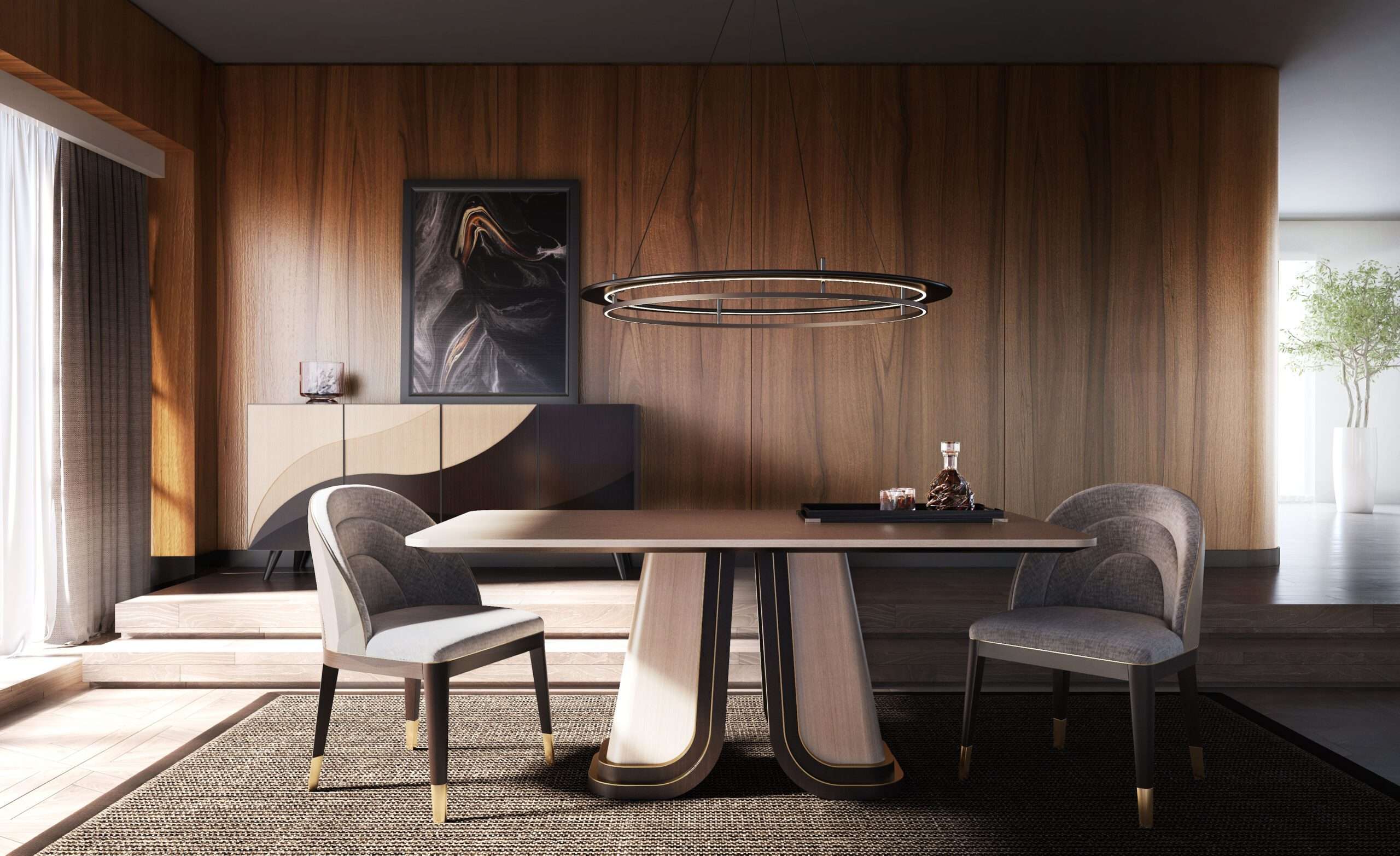 Featured above is the PICCO Dining Table, which comes in two sizes: 180cm, ideal for comfortably accommodating 6 to 8 people, and 220cm, suitable for comfortably seating 8 to 10 people.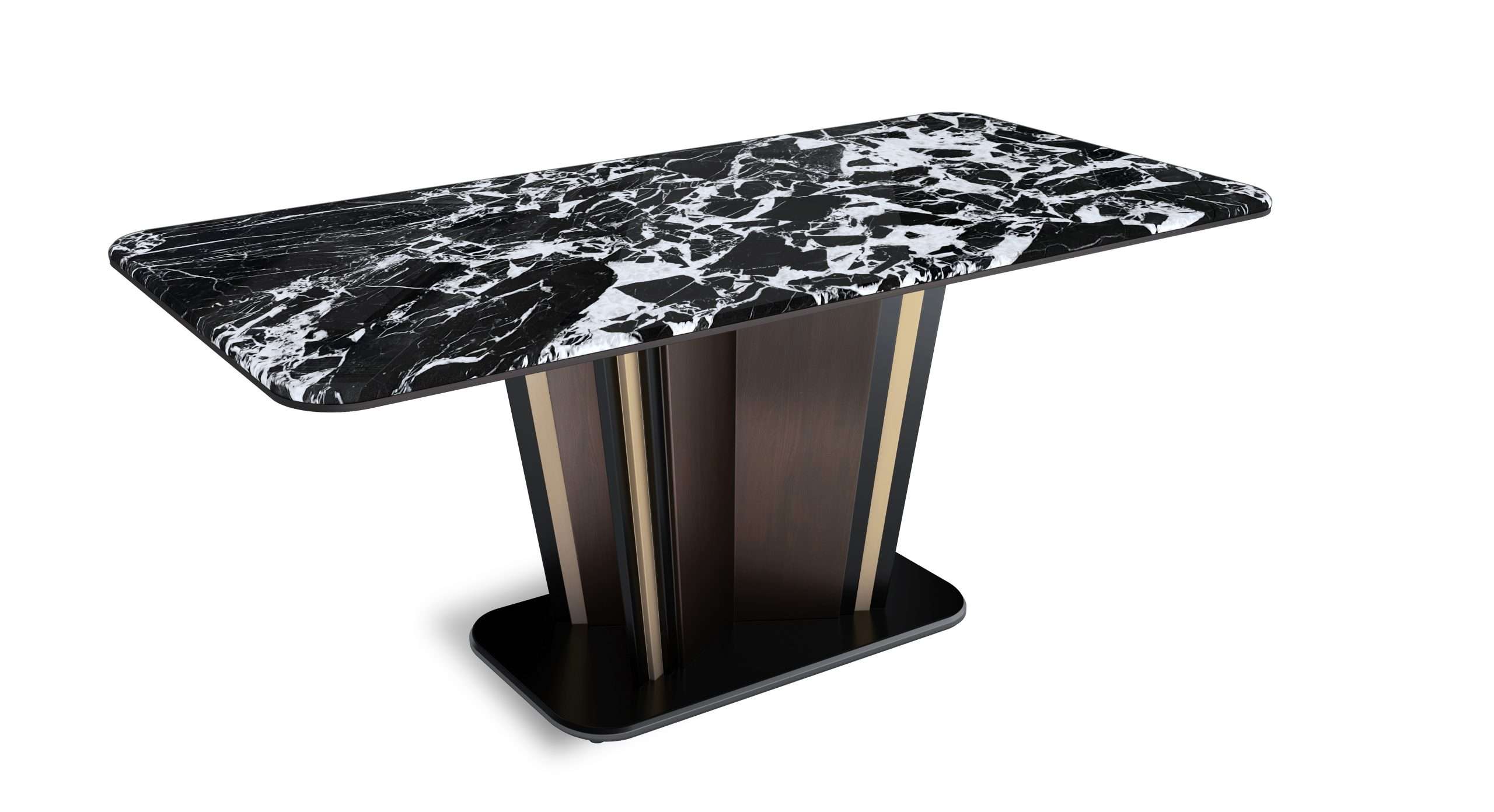 Featured above is the MIRAN Dining Table which comes in two size options: 180cm for 6 to 8 people, and 220cm for 8 to 10 people comfortably.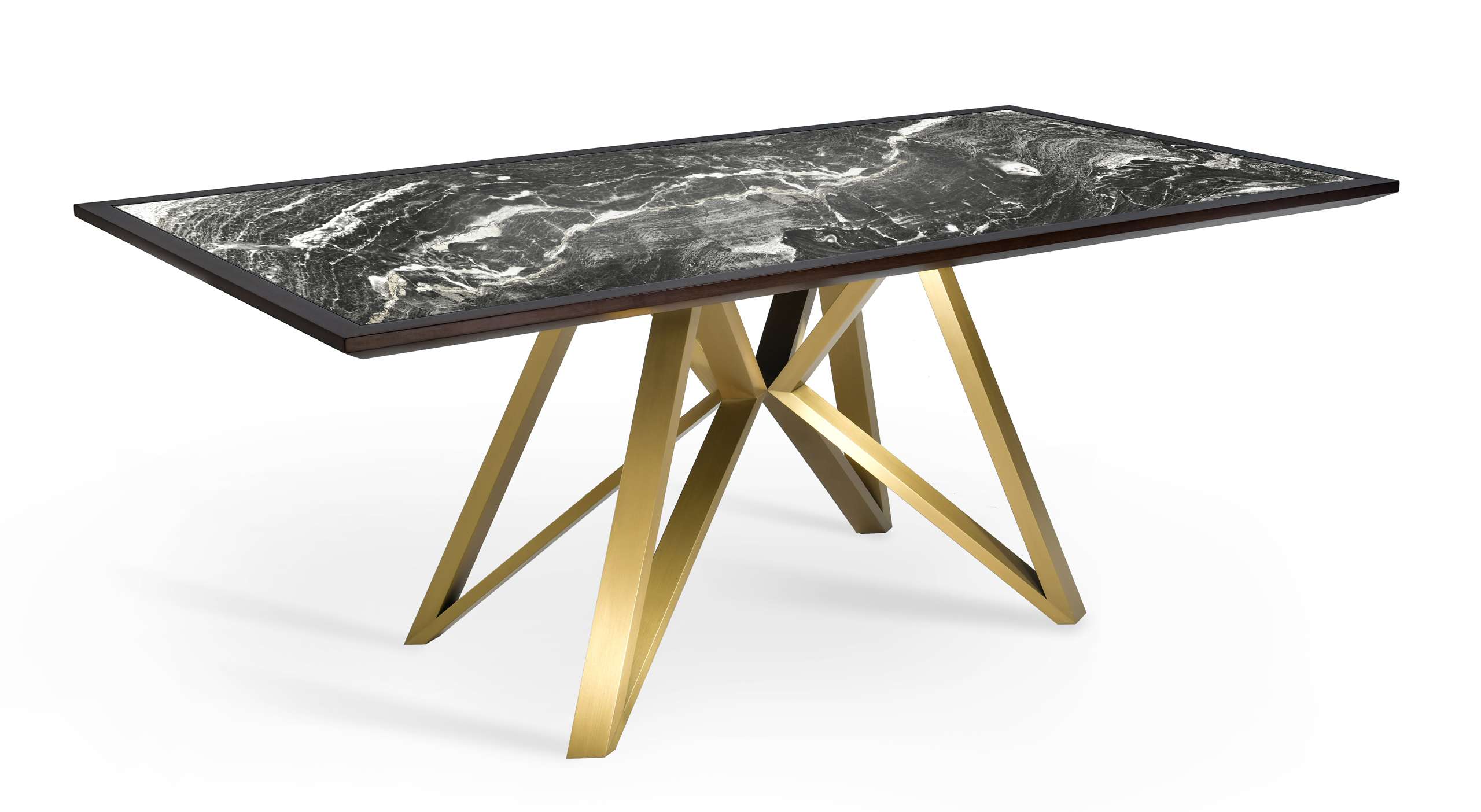 Alternatively, you may consider the LERUS Dining Table, a sleek showpiece with a black-and-white natural marble tabletop, supported on an M-shaped stainless steel base in bronze hairline finish. With a functional yet refined aesthetic, the LERUS Dining Table is worthy of the spotlight in any dining room. Available in 180cm, 200cm and 220cm that can seat up to 10 people comfortably for the bigger table.
Looking for round dining tables? The following round tables are suitable for eight to ten guests: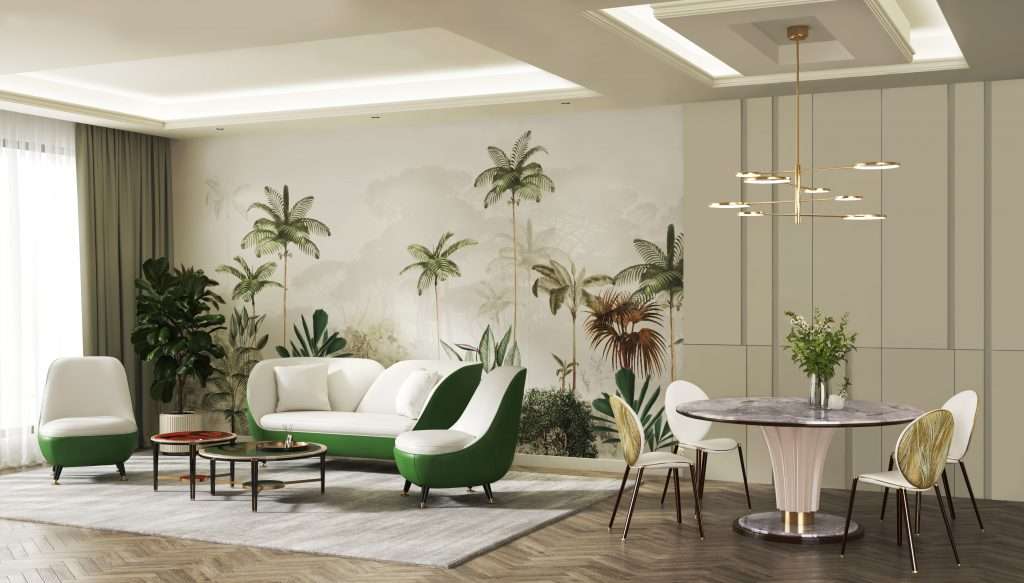 Inspired by tropical rainforest trees, the PORTICA Dining Table is a masterpiece of precision and artistry with a delicate design resembling the intricate trunks of yore, this is available in two sizes: 130cm for 4 to 6 people, and 150cm for 6 to 8 people comfortably.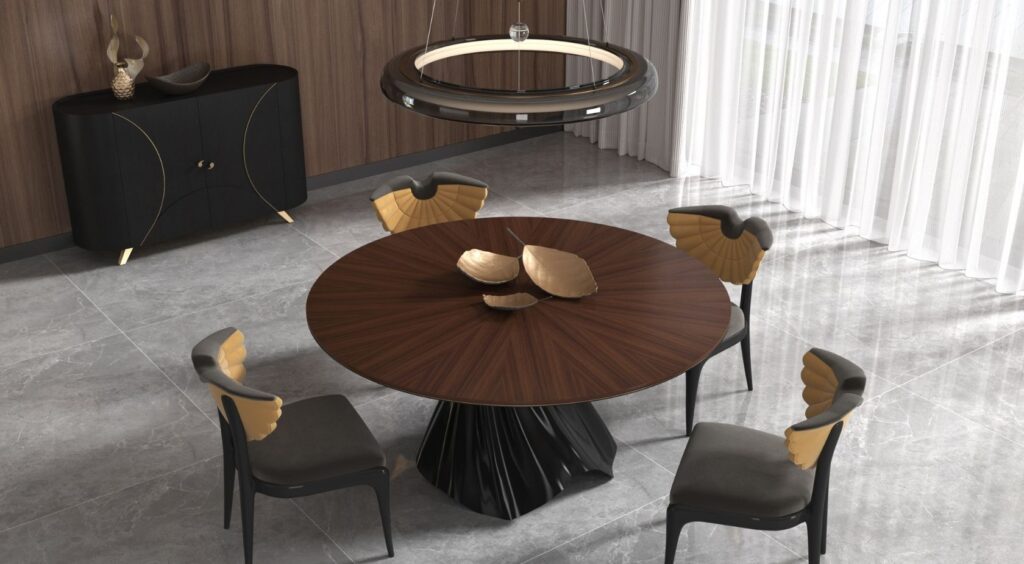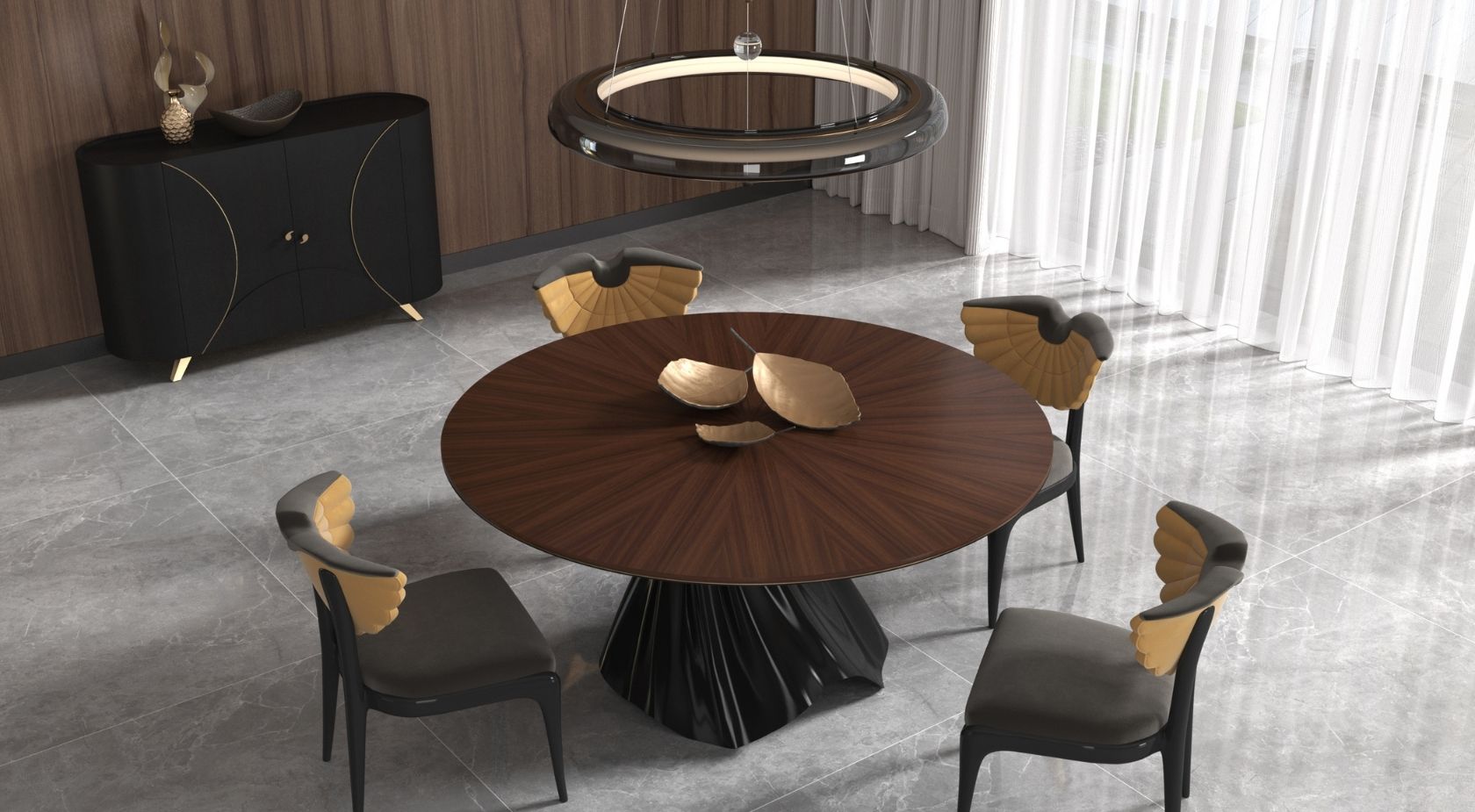 The VIRGINIS Dining Table is a piece of exquisite art that adds a deluxe presence to any space with a good size of 160cm in diameter, easily accommodating 8 to 10 guests.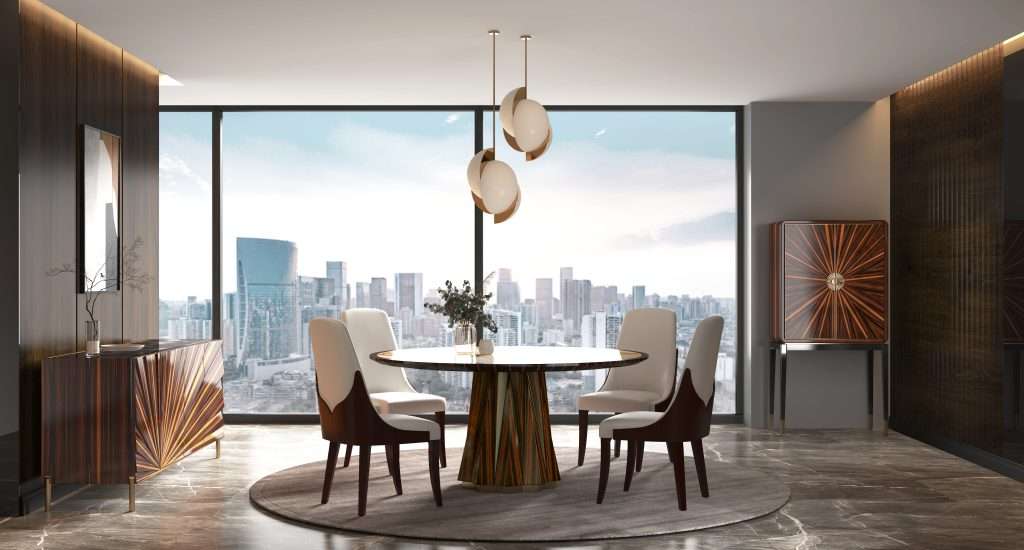 The ALONA Dining Table, is a captivating statement piece that exudes a regal Roman ambience, enhancing the dining space with its elegance. This exquisite table comes in two sizes: 130cm for 4 to 6 people, and 160cm perfect for 8 to 10 guests to enjoy their meals together in comfort.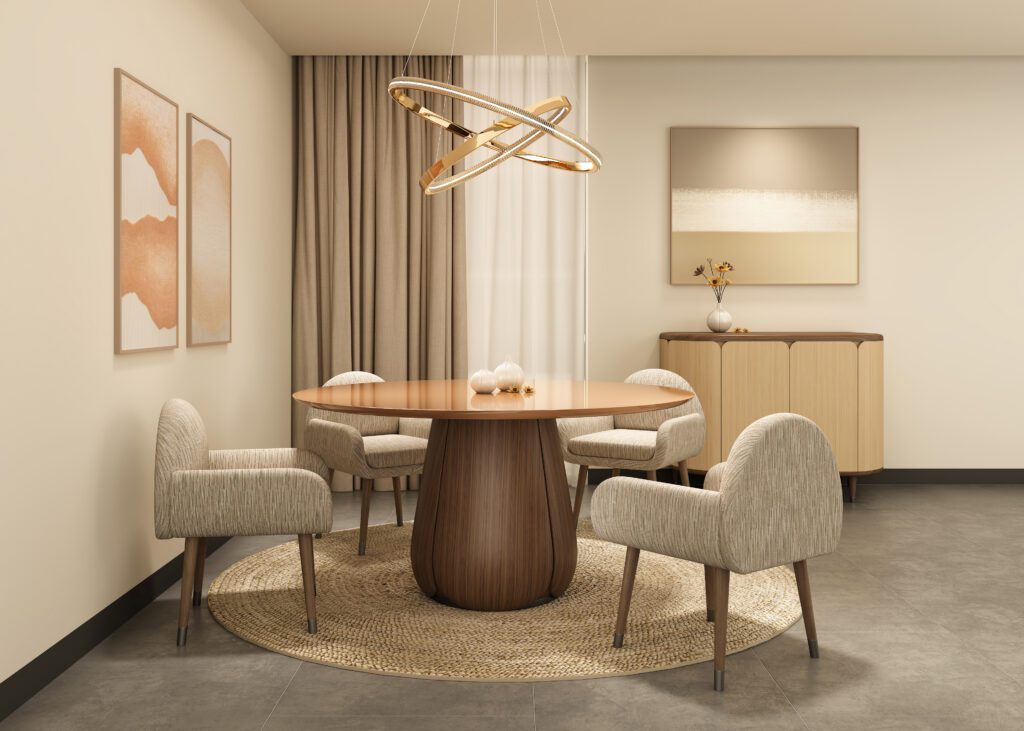 Featured above is the GIRONDO Dining Table which comes in two sizes: 135cm designed to accommodate 4 to 6 people, and 150cm for 6 to 8 people.
And last but not least, because good seats make good memories! Explore our collection of dining chairs, meticulously styled and designed for the art of long, delightful conversations that outlast the dinner table.
In conclusion, mastering the art of hosting joyful gatherings involves blending style, preparation, and thoughtful details. With trendy furniture, stress-free planning, and a perfectly set table, your gatherings will become unforgettable experiences where guests feel treasured and at ease. Cheers to creating lasting memories through the joy of shared moments and impeccable hosting!
Incorporating these trending elements into your home not only showcases your contemporary taste but also enhances the overall ambience of your dinner parties. Stay ahead of the curve by embracing the latest interior design trends, like modular and sectional sofas, to not only stay ahead of the curve but also to create an environment where every gathering becomes a testament to the joy of shared moments and impeccable style. Cheers to a new era of unforgettable celebrations!
To journey through Marano's dining room furniture, click here.
Avoid the GST hike! Visit our showroom today to experience it, and as a special offer, all visitors will receive a 5% discount on their orders!